Happy first day of fall!
Although I am sad to see summer go, fall is one of my favourite seasons. It's time for cozy sweaters, spicy hot drinks and slow cooker meals and that is not such a bad thing in my books. To celebrate the arrival of fall, I have gotten together with some blogging friends to share a collection of handmade wreaths. My wreath was inspired by cozy warmth of fall sweaters.
I love hanging wreaths on our front door and I always have something there to greet visitors!
And decorating our home for the seasons both inside and out is one of my favourite things ever!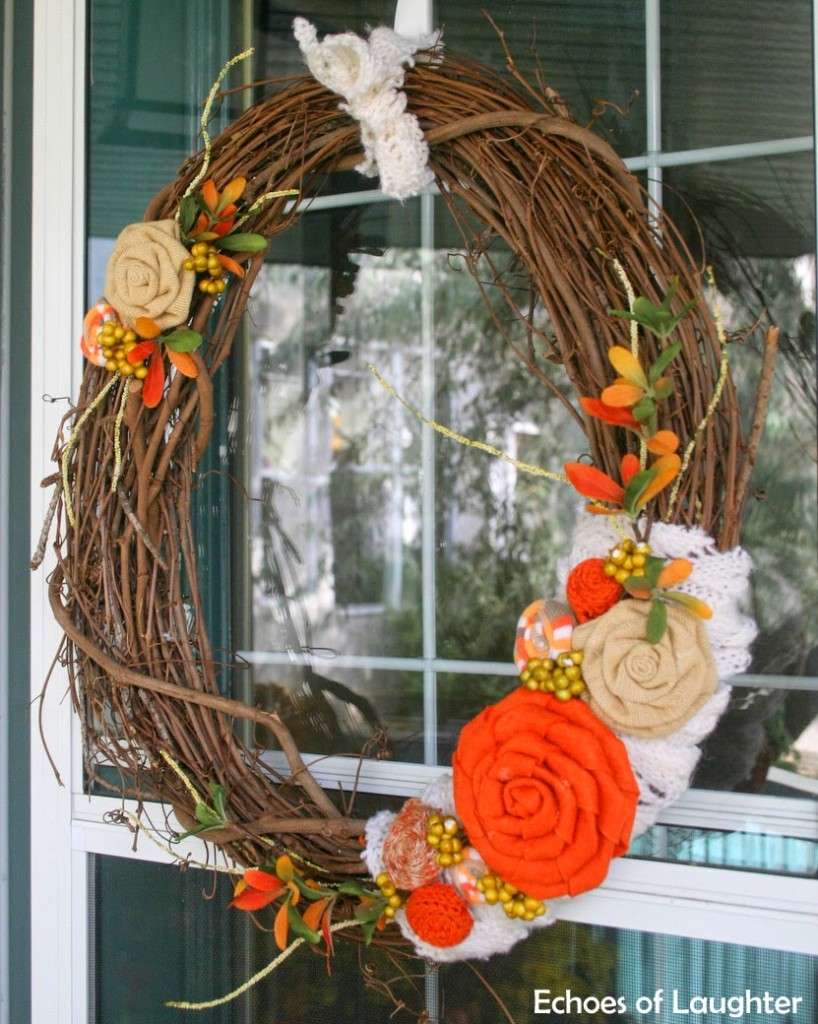 I cut up some old fall sweaters into strips to make some rosette flowers and to partially wrap my wreath with a pop of white.
I also mixed in some felt and burlap flowers and some greenery that I had from previous projects
to make this pretty flower cluster.
I cut the white sweater into 2 inch strips to wrap around the grapevines first.
To make the rosettes, I cut 1 inch strips and then wound them into a flower shape and finished with a little hot glue.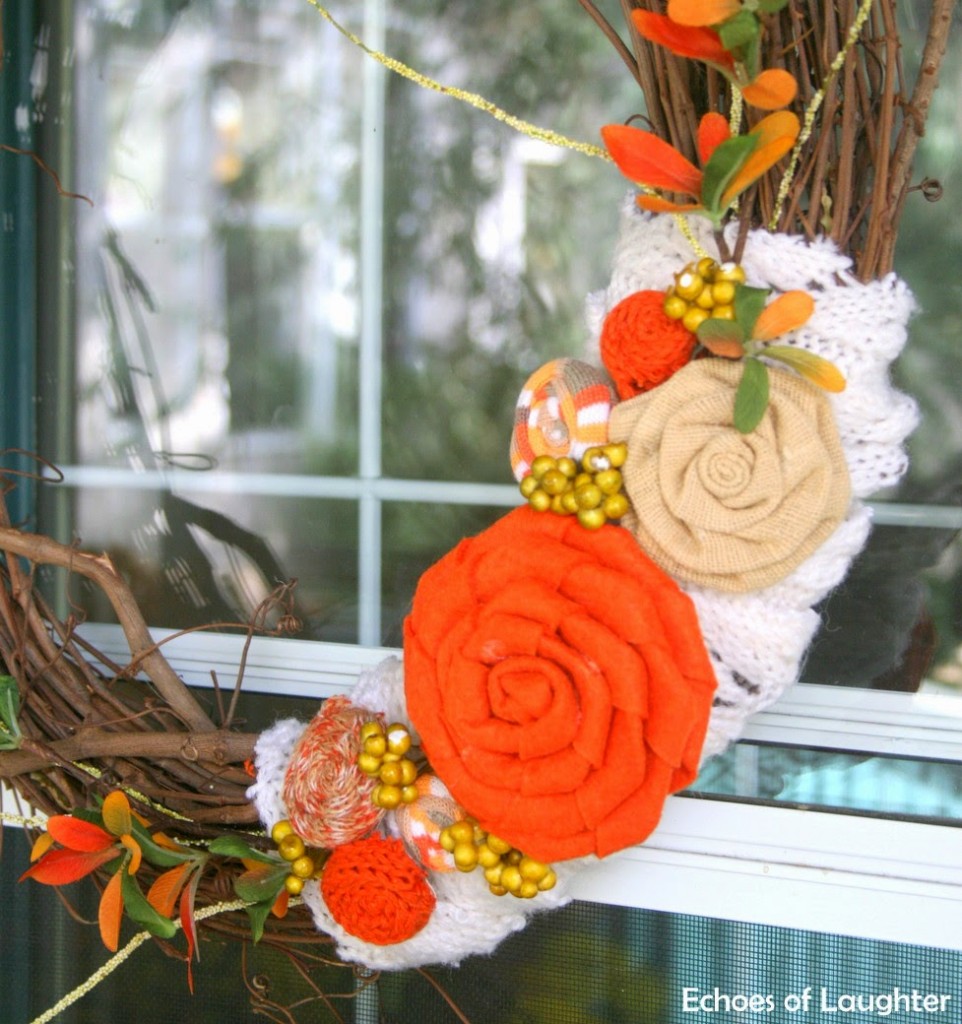 I love seeing wreaths on front doors. I think it always add such a nice touch to a home's decor!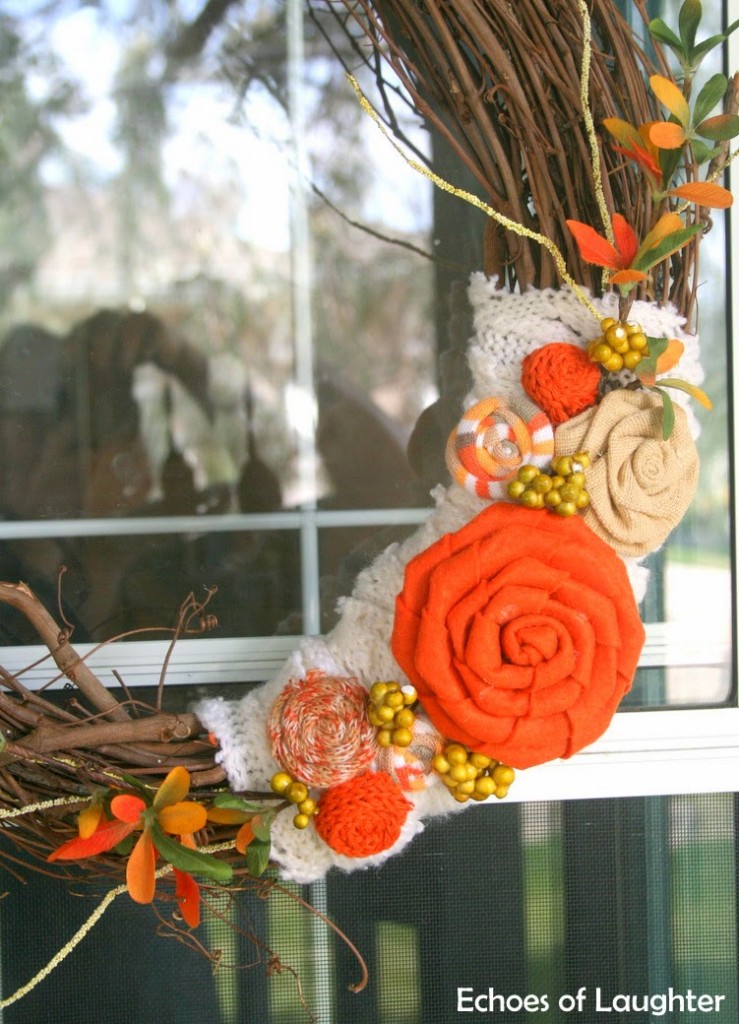 As I mentioned, I have teamed up with some other amazingly talented bloggers to bring you a collection of wreaths to inspire you this fall!
I hope you enjoy visiting all of these lovely projects!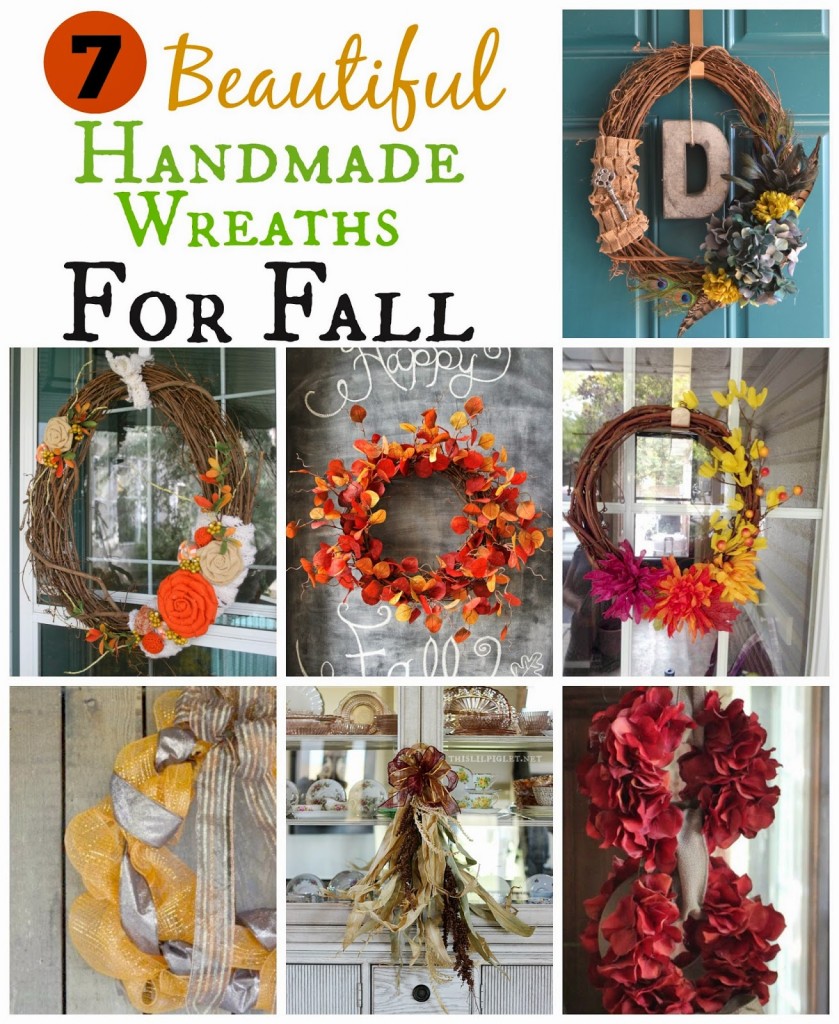 From Left to Right:
Thank you so much for visiting and Happy Fall!