One of my son's most favourite things in the world is a hearty breakfast in the morning and he loves, love, loves potatoes in a frying pan. It is something that he could eat every day, and with the addition of an egg or two…it is a great meal that has lots of staying power for a busy teenage boy.
And since both he and my husband love eating things with some heat, the addition of some
Patak's Mild Curry Paste
to the potatoes as they fry in a little butter is a delicious and mouth-watering addition to this skillet.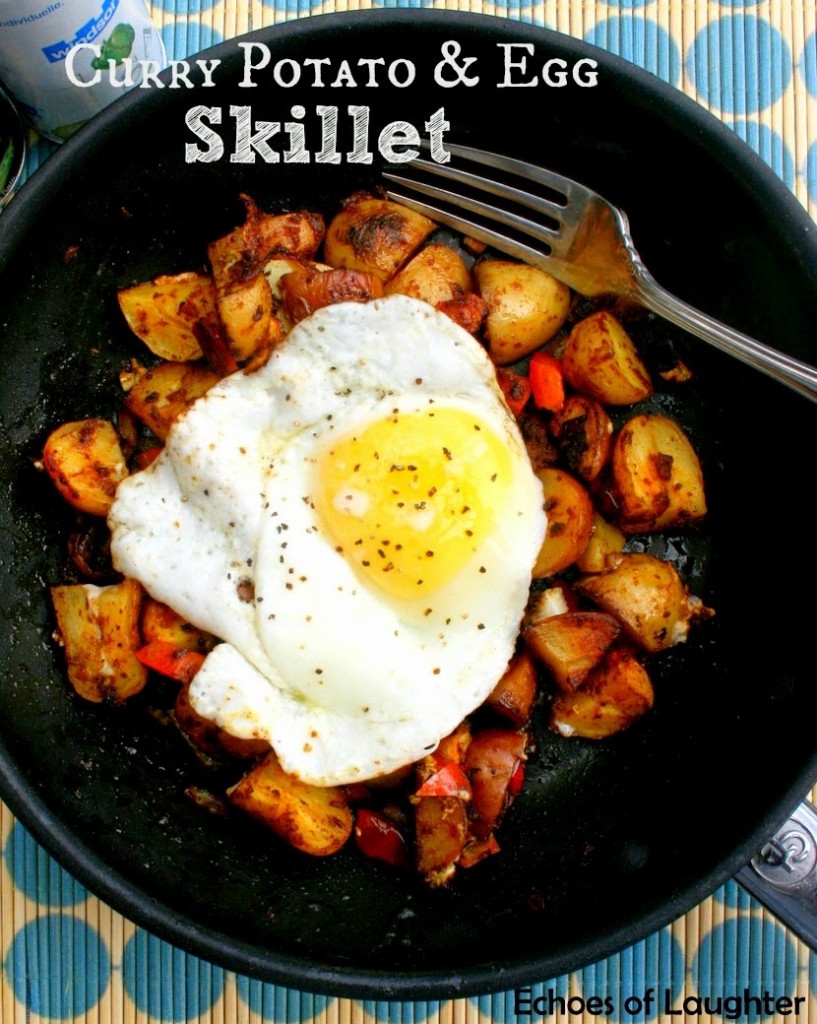 Over the past year 11 months, I have had so much fun being an Ambassador for
Patak's
and experimenting with
mixing in a little India
into a lot of different kinds of dishes.
Recently for my birthday, I went to see this fantastic movie…The One Hundred Foot Journey.
I loved the story and it also made me very hungry.
Without spoiling any plots, one of the main dishes made in this movie was an omelet seasoned with Indian spices and it looked amazing on the big screen.
So when I came home, I was inspired to create something with eggs…which is the quintessential in comfort food.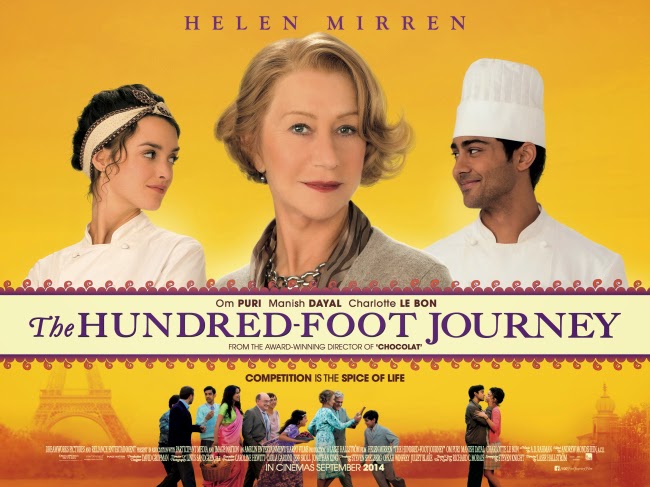 Egg dishes are so easy to prepare and they can work for any meal.
We eat a lot of eggs at our house since they provide amazing protein for busy and active teenagers who are on the go all the time.
Curry Potato & Egg Skillet
Ingredients:
Cold left over potatoes, cut into chunks
1 tablespoon of onion
1 tablespoon of red pepper
1 tablespoon butter
1 teaspoon Patak's Mild Curry Paste
1 egg
To make:
1. To a hot skillet pan, add butter, then red pepper and onion. Stiry fry until just translucent. Add curry paste and potatoes and continue frying, mixing the curry paste into the other ingredients with a spatula or wooden spoon.
2. When the potatoes are covered with curry paste and hot, crack one egg over the dish and cover until the egg is cooked to desired stage.
3. Remove from heat and serve.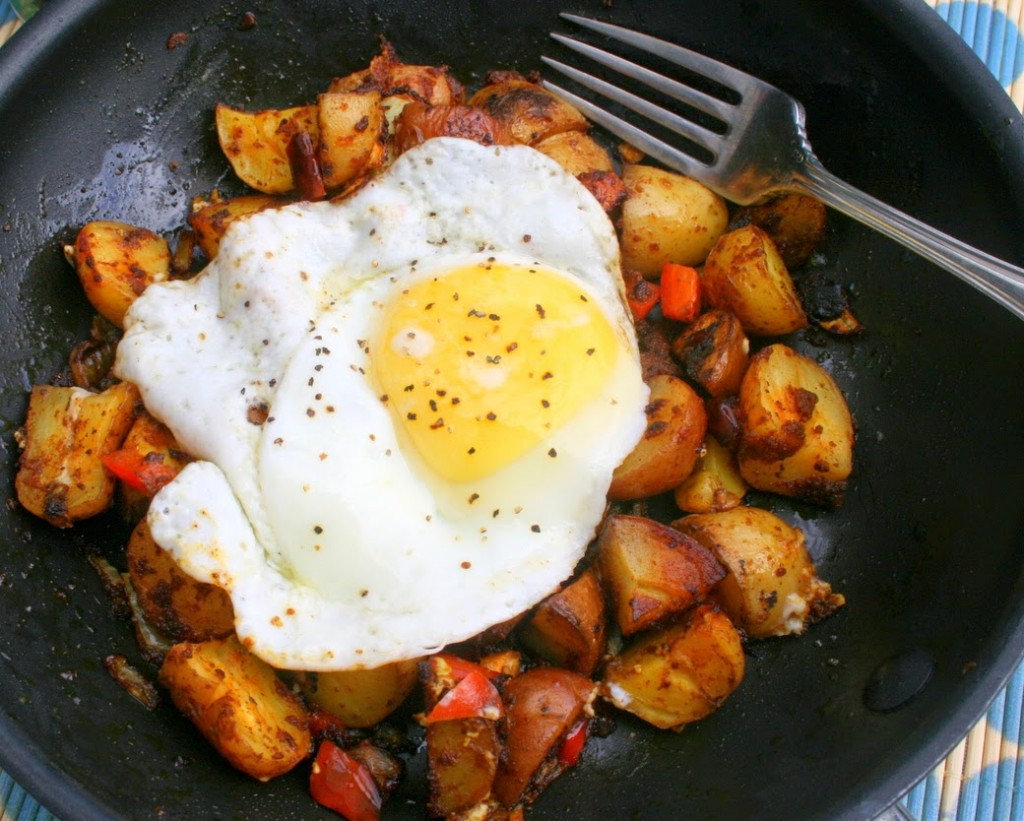 Easy. Hot. Yummy.
You could also add cut up ham or bacon and some fresh cilantro too.
Or anything else you like!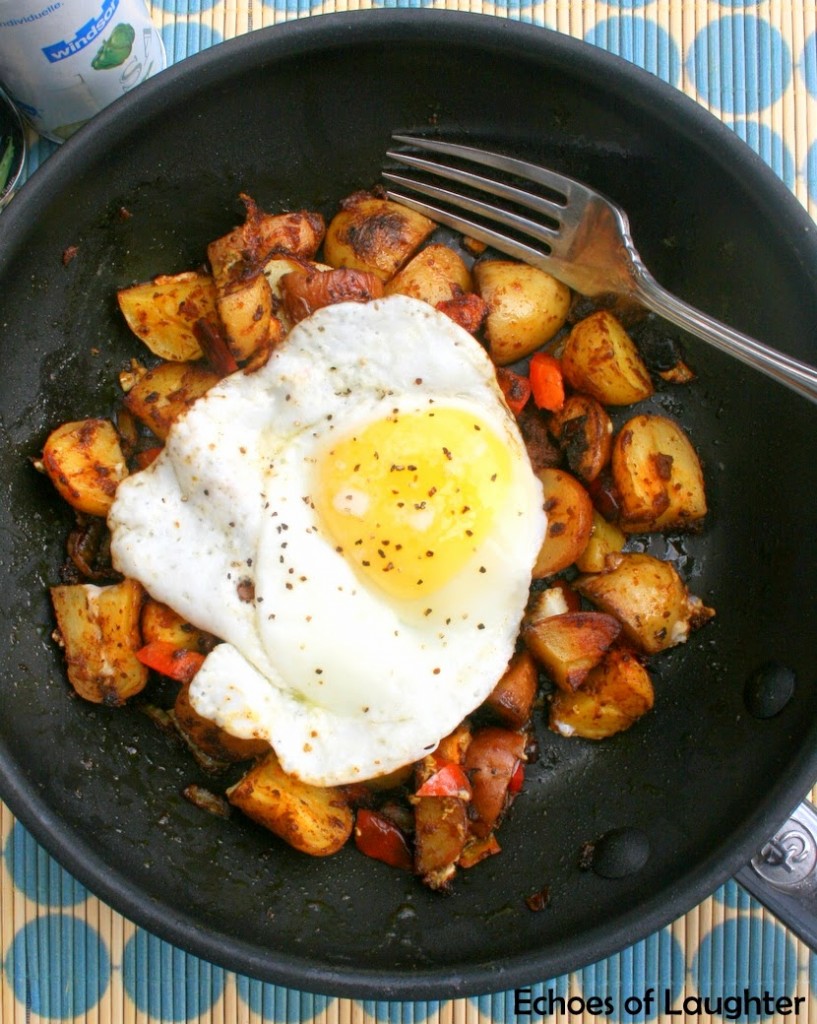 Have you had a chance to visit the
Patak's site
? It is full of amazing recipes that are perfect for cold weather, along with a ton of drink ideas, side dishes and desserts too.
Visit the
Patak's on Pinterest
to see all of the wonderful recipes. You will find lots of inspiration!
Disclosure: I am part of Patak's Ambassador program with Mom Central Canada and I receive special perks as part of my affiliation with this group. The opinions on this blog are my own.