Front porches. I love them and sitting on them is one of the my favourite ways to relax in summer.
You may remember how I decorated our front porch in
this post
from last summer.
It's a thing I like to do every year.
And I love walking around the neighbourhood and seeing other front porches too!
I always like to keep our front porch warm and welcoming as it's the first thing that guests to our home see as well. I like for it to feel like it is a room on it's own with an ambiance that fits the season. Whether reading a book, or just eating cherries from a basket…it is just a nice place to be to enjoy some quiet time.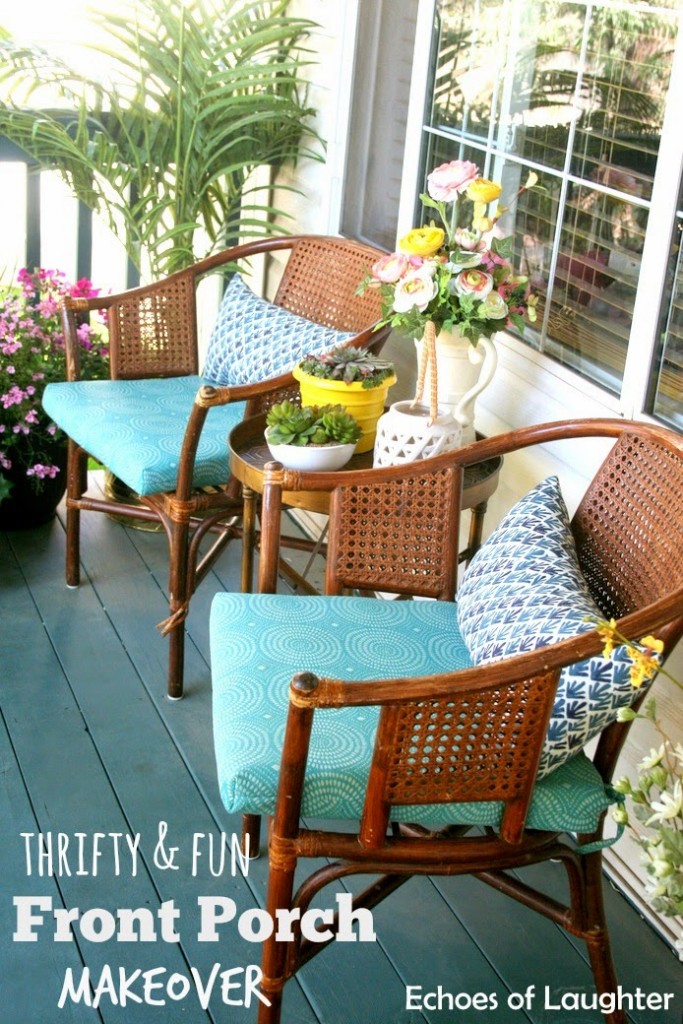 This year's decor stemmed from these terrific chairs that I found at a yard sale for $15 each.
I adore that they are old, worn and the shape is beautiful.
So far, I have resisted the urge to spray paint them. I love their warm patina as is.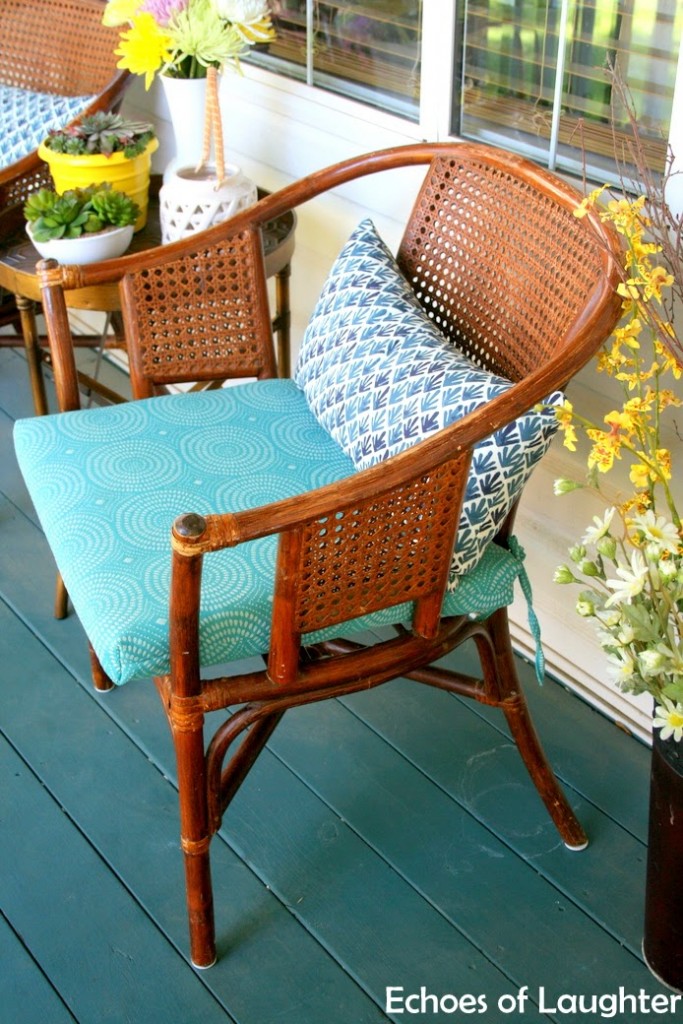 And what would a front porch be without some lovely plants and flowers to enjoy?
I picked up the wicker plant stand from a yard sale for $5 and I love the tropical feel it lends to the porch. I might spray paint it. Or not. I haven't decided yet.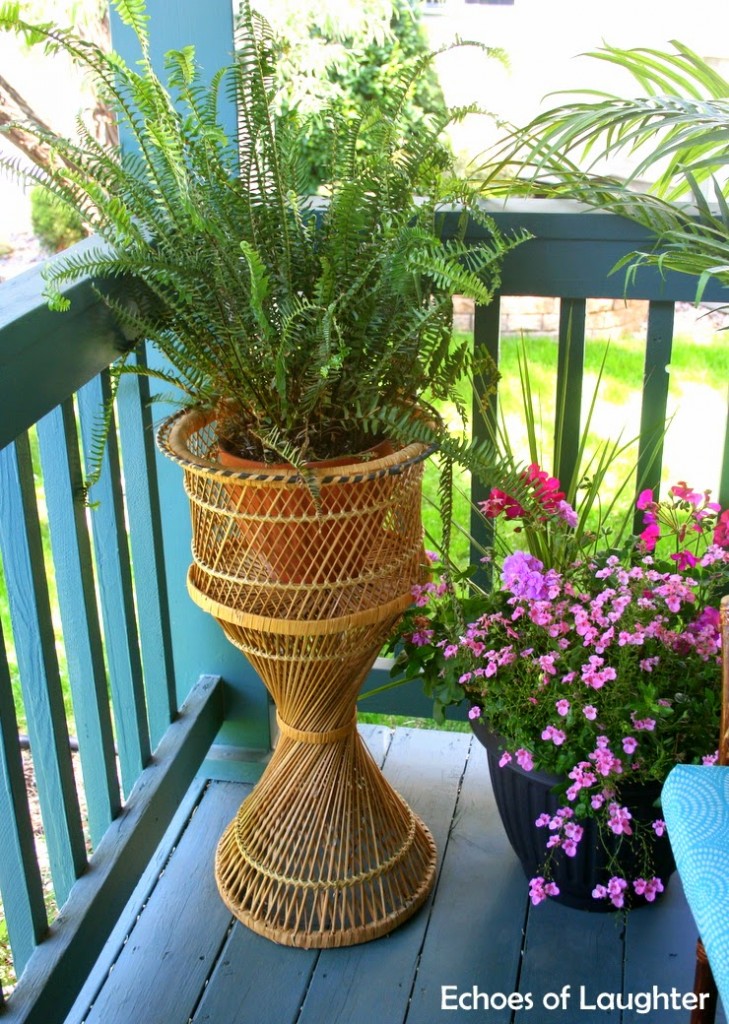 I found this vase at Value Village for $4. It's great for outdoor arrangements and I like the tall shape. I definitely see spray paint in it's little future!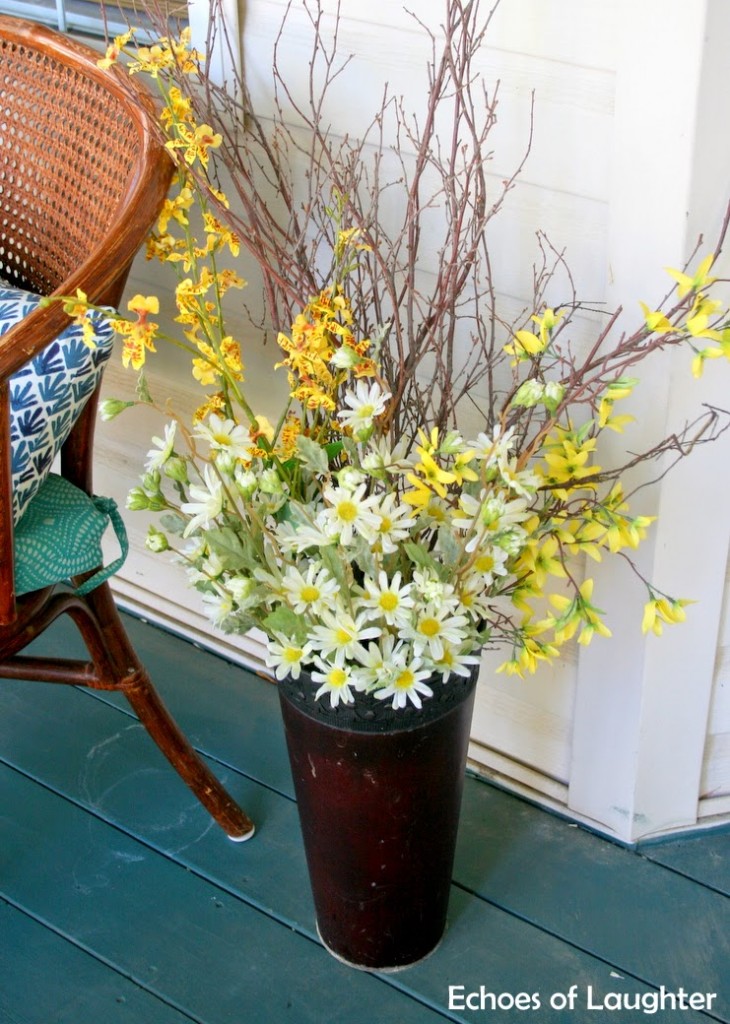 And the side table has plenty of succulents…the most popular plants on planet earth right now.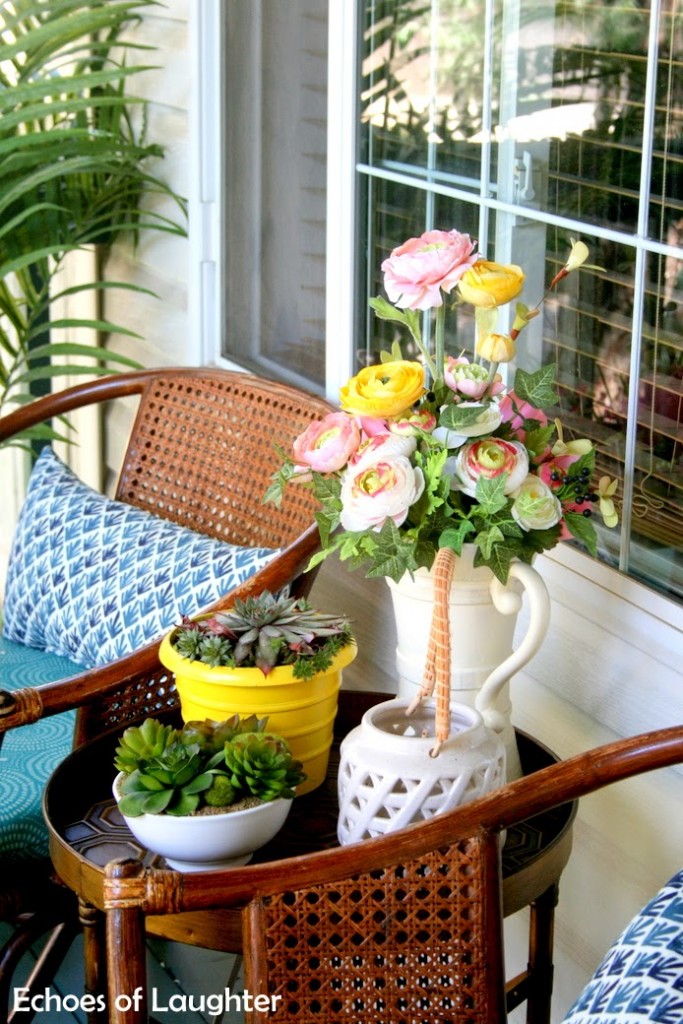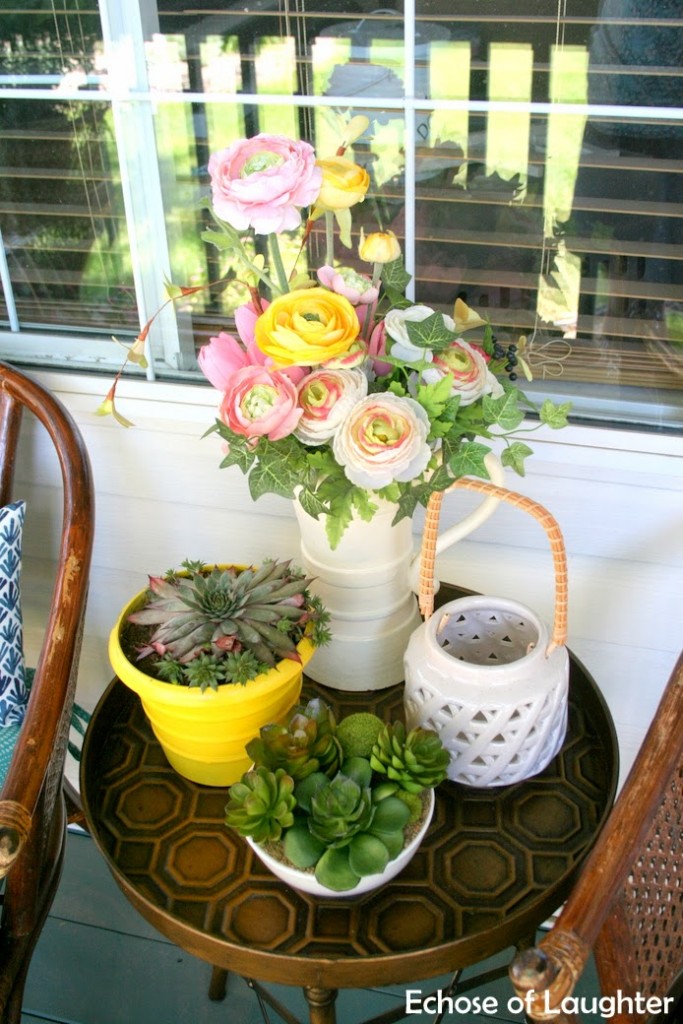 The porch is the perfect place for staying cool.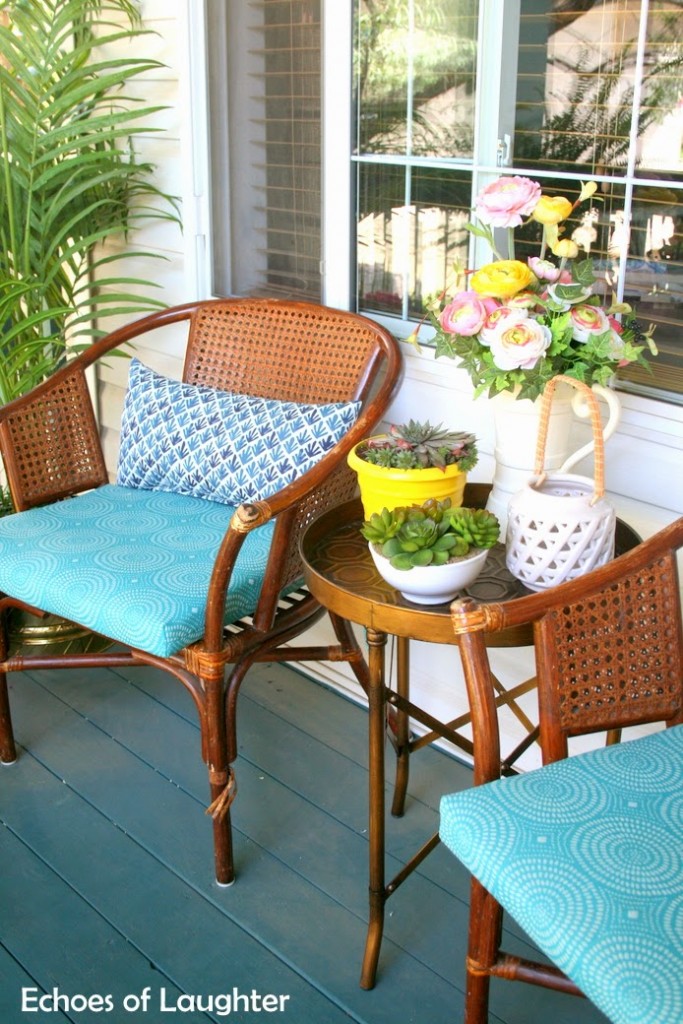 And I love how thrifted finds this year gave me a whole new look for not a lot of money!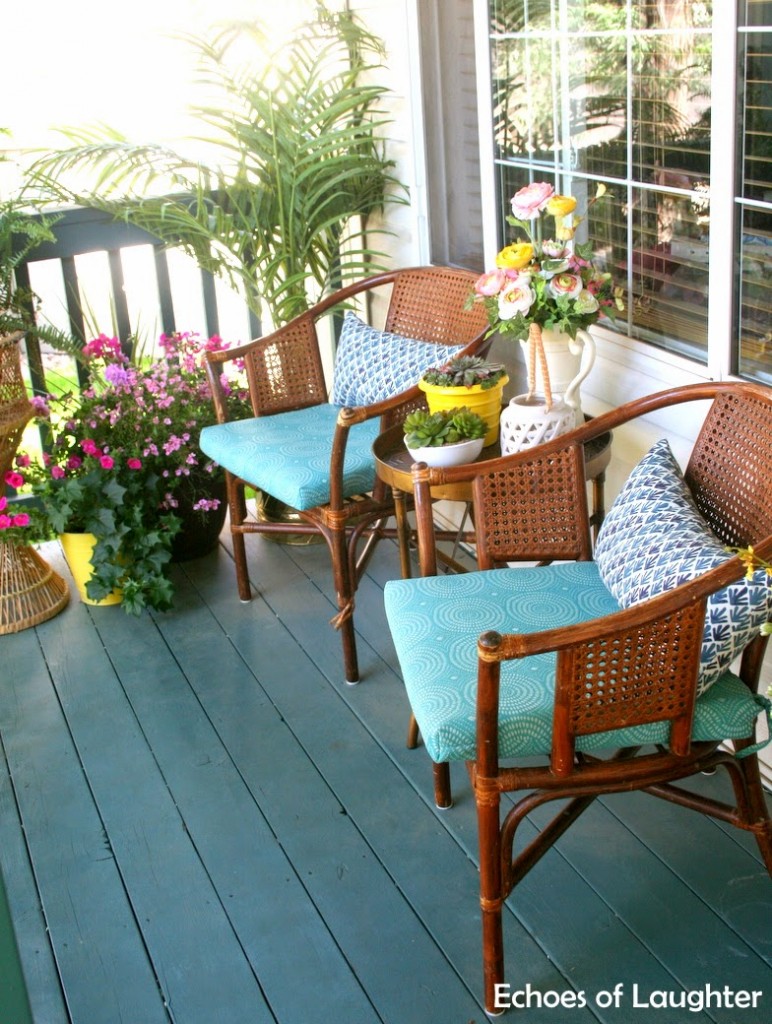 And another thing I love about this porch? I often come home from running errands to find my daughter and her boyfriend sitting out here…hanging out and eating cherries.
They look so cute!
Do you have a front porch?
For more great ideas, visit these boards on Pinterest:
Thank you so much for visiting!

This post is linked to:
The Weekend Re-Treat Party, I`m Lovin`It,