This week as I put away the last of the Easter pretties, I did some refreshing in our living room to give it some new energy. I love 'playing house' and moving things around. Sometimes moving decorative accessories like vases and adding fresh flowers can breath new life into a room so you are instantly in love again. For this round of refreshing, I decided to go around the house and pluck anything turquoise and bring it in the living room for a look that says "Hello Spring!".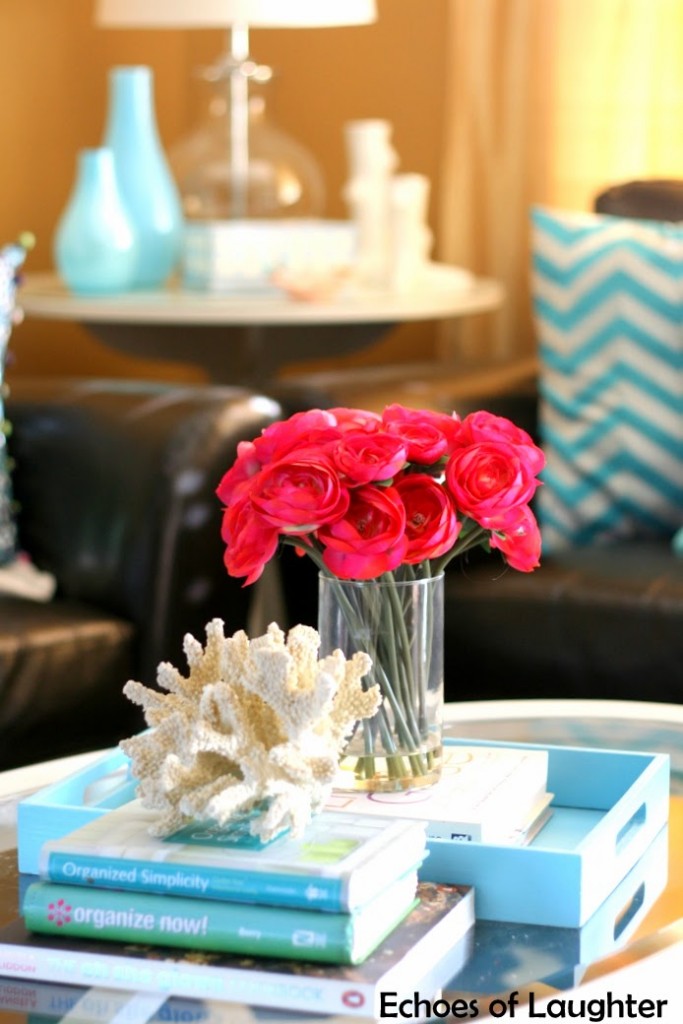 One of the things that I adore in any room is a pop of fresh pink flowers. They bring a certain energy that plays nicely with almost any colour scheme. This ranunculus arrangement was a Homesense find and it has visited a few other rooms in our house as a decorative accessory. The turquoise tray was a another Homesense find, but was black and had a rather large rooster on it, so I up-cycled it with a two quick coats of turquoise spray paint.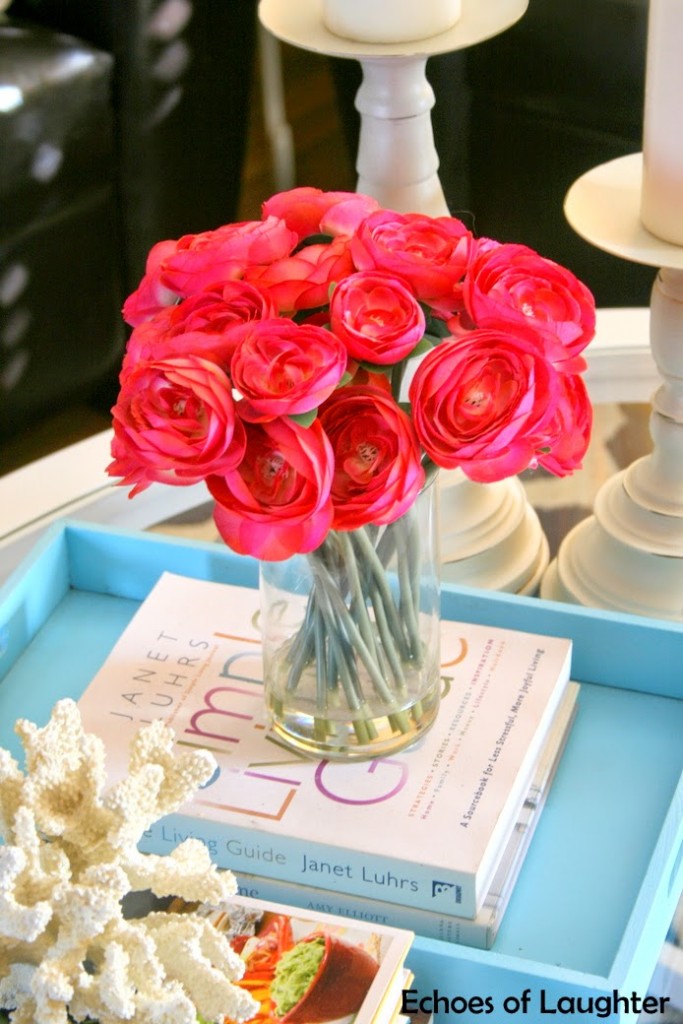 I rounded up some turquoise pillows from some other rooms and added them to our brown leather sofas to lighten things up. And the two turquoise vases on the round table were Goodwills find that cost just $5! I love finds that are not only gorgeous, but also budget friendly!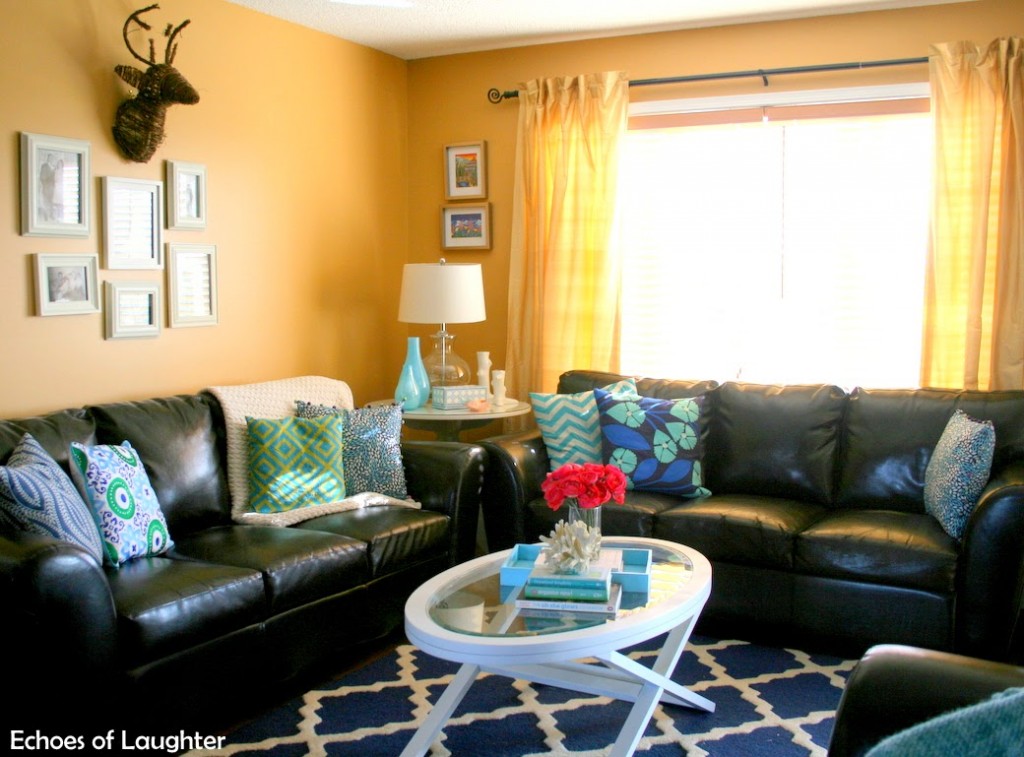 Among, all of the pops of turquoise in this room, one thing you may or may not have noticed is the box of tissues from Scotties new Designer Series Tissues.
I love the fresh designs of these boxes because they blend senselessly into the decor.
And with Spring allergy season here, there will be some coughing, sneezing and watery eyes in our house, so a box of tissues in every room is a must for my family.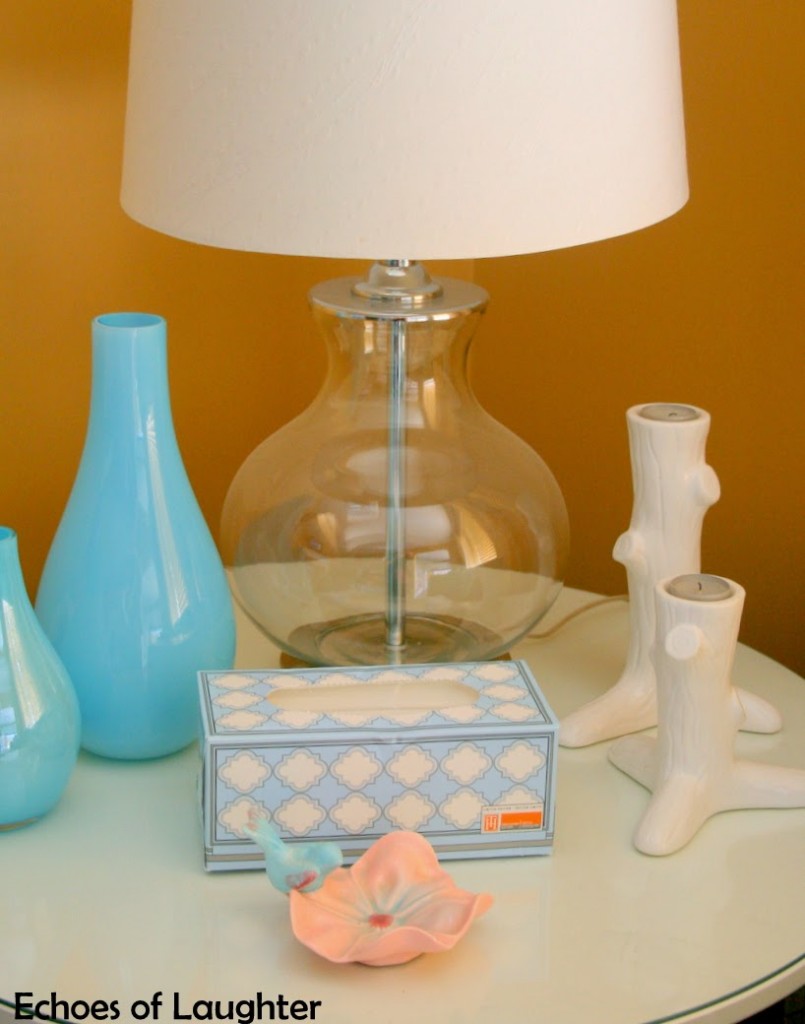 This new, limited edition of Scotties Designer Series tissue boxes were designed by internationally-renowned Canadian architect and interior designer Dee Dee Taylor Eustace and include a design tip from tip from Dee Dee on the inside tear tab of each tissue box.These boxes are fashion-inspired and add the perfect touch of softness to any room…as you can see how a box blended so easily into our living room refresh.The designs come in three new fashion forward designs:
-Stylish black & white for a sophisticated and timeless classic look.
-Grey tones with bright accents that bring architecture to life.
-Cool blue tones with an iconic design that will fill rooms with colour and elegance.

I love how the sleek design of these tissue boxes become a part of the decor rather than something that doesn't look like it belongs. And my living room? I love the touches of turquoise! It makes the room feels so airy and inviting!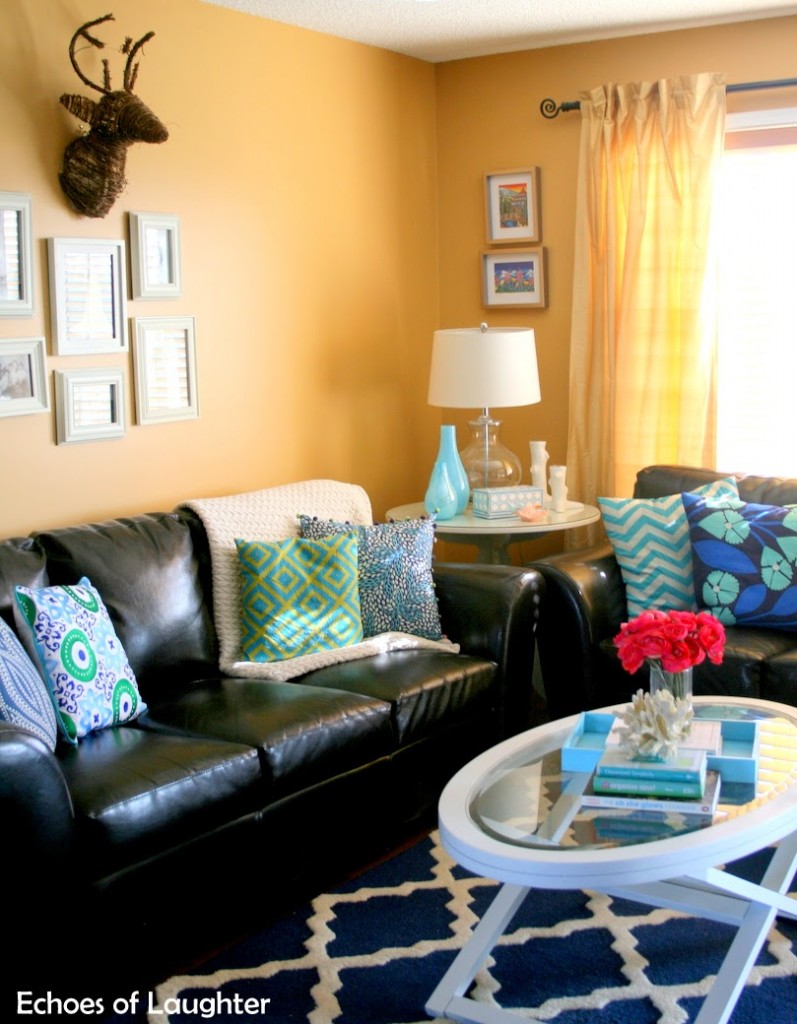 How about you? Have you refreshed any rooms for Spring?
Looking for more Living Room ideas?
Disclosure: This post was generously sponsored by Scotties. As always, I only partner with products/brands that I love and use in my own home. All opinion are my own.