It's that time of year where menu planning moves from warm soups and hot chilis to cool, crisp salads and grilling dishes! There is nothing I like better than a crispy salad with bright vegetables and a delicious homemade dressing. This salad is amazing on it's own for lunch or dinner, or feel free to add some grilled shrimp, chicken or beef to it if you would like to add more protein. You know how with each season, you might find yourself making a favorite recipe over and over again? Well…this is our right now! This salad is so good that I have declared it the 'Salad of Spring 2014'. We have been making it a least once a week for a month now.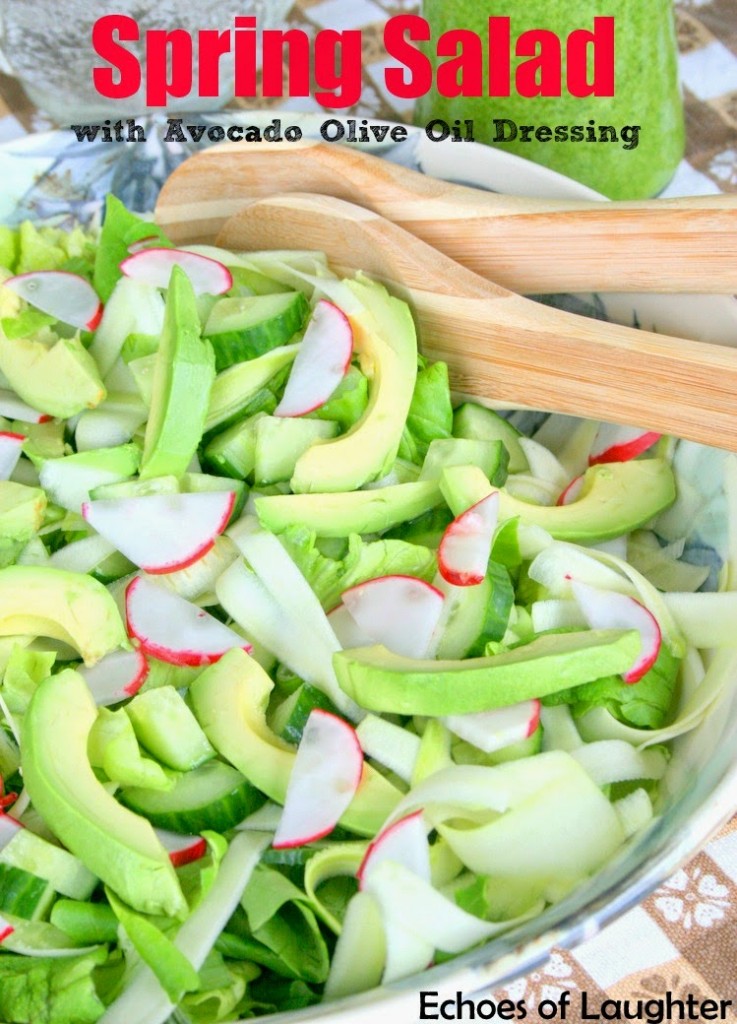 I love fresh vegetables. I mean I really love them and I buy fresh veggies for our family a few times a week. I consider veggies to be nature's medicine…so full of lots of good things. And since half of my family are not fond of cooked veggies, I create a salad to go with dinner almost every night. It's my thing.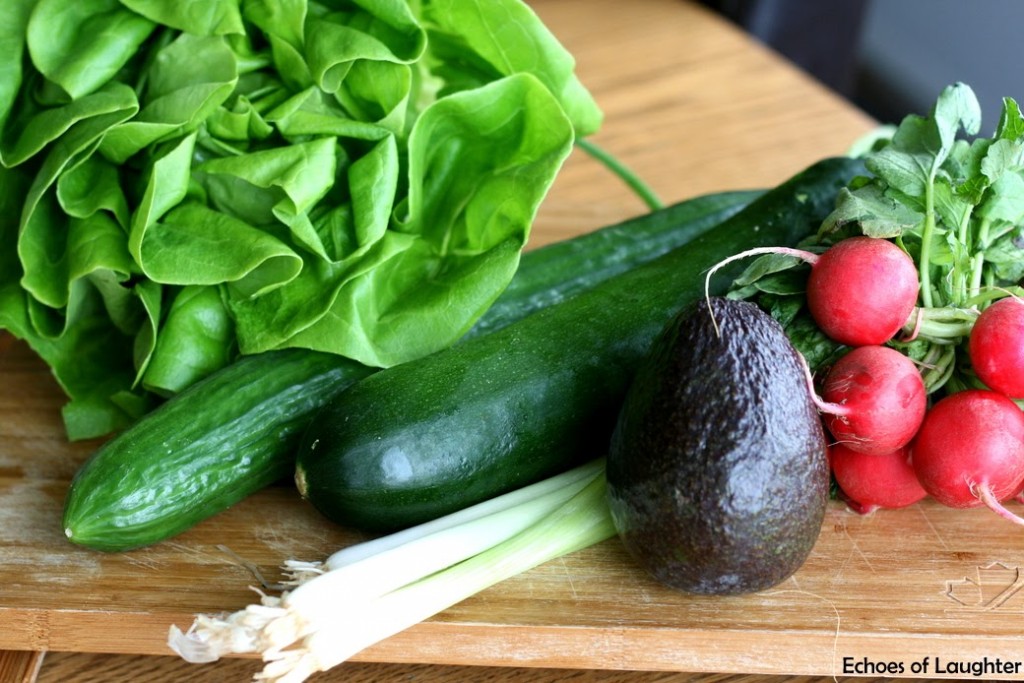 And this salad is very adaptable…you could add almost any sliced vegetable…..but here is the version that we prefer….fresh & crisp.
Spring Salad with Avocado Olive Oil Dressing
Ingredients
1 head of butter lettuce, washed and torn
1/2 English cucumber, sliced
1 zucchini squash, sliced
5 radishes sliced
1-2 ripe avocados, peeled & sliced
To Make:
1.In large bowl or platter, add butter lettuce.
2. Add other vegetables to butter lettuce.
For Dressing:
1 ripe avocado, peeled and sliced
1 shallot, ,or 1/4 cup minced onion
2 cloves garlic, minced
2 tablespoons minced fresh ginger
3/4 cup extra virgin olive oil
1 cup fresh parsley
1/2 cup fresh cilantro
salt & pepper to taste
To Make:
1. Add all ingredients to blender. Blend until smooth. Pour into a tall jar or mason jar. Refrigerate.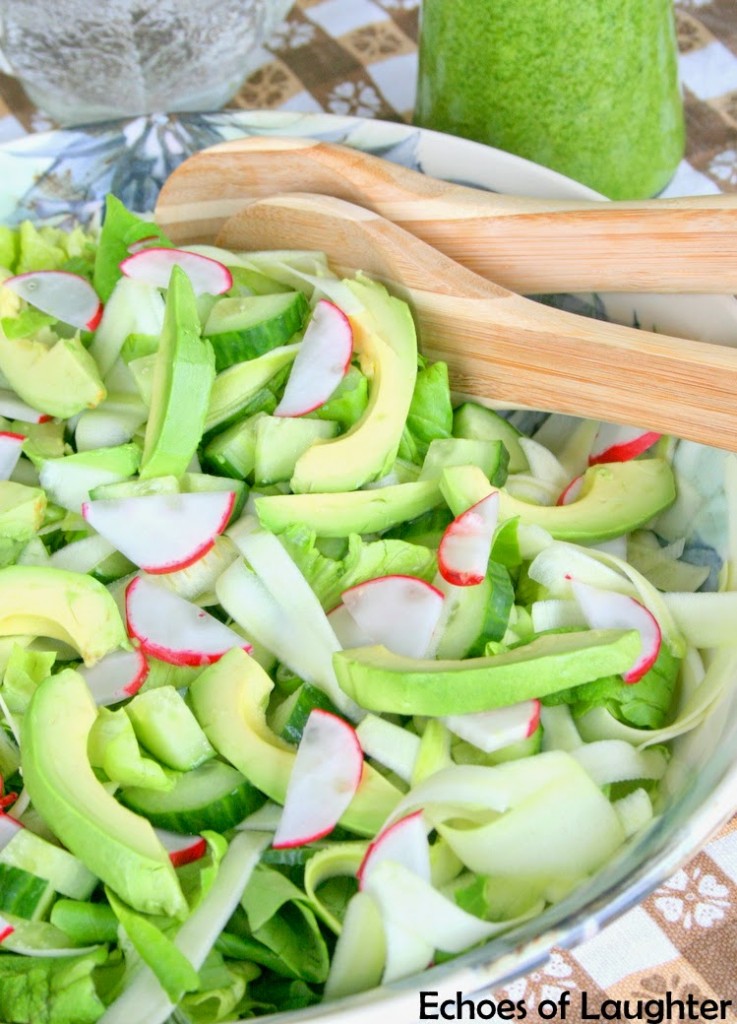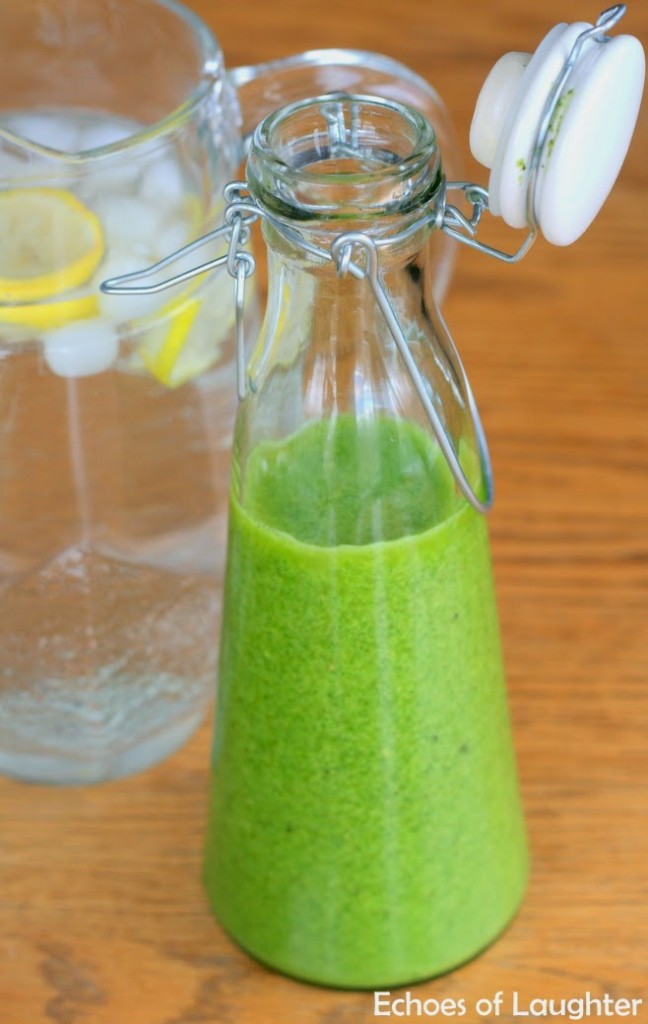 To serve this yummy salad, plate on small serving plates or bowls and invite each person to add dressing as desired. I almost never mix a salad with dressing. I always serve the dressing on the side so people can add as much or as little as they like.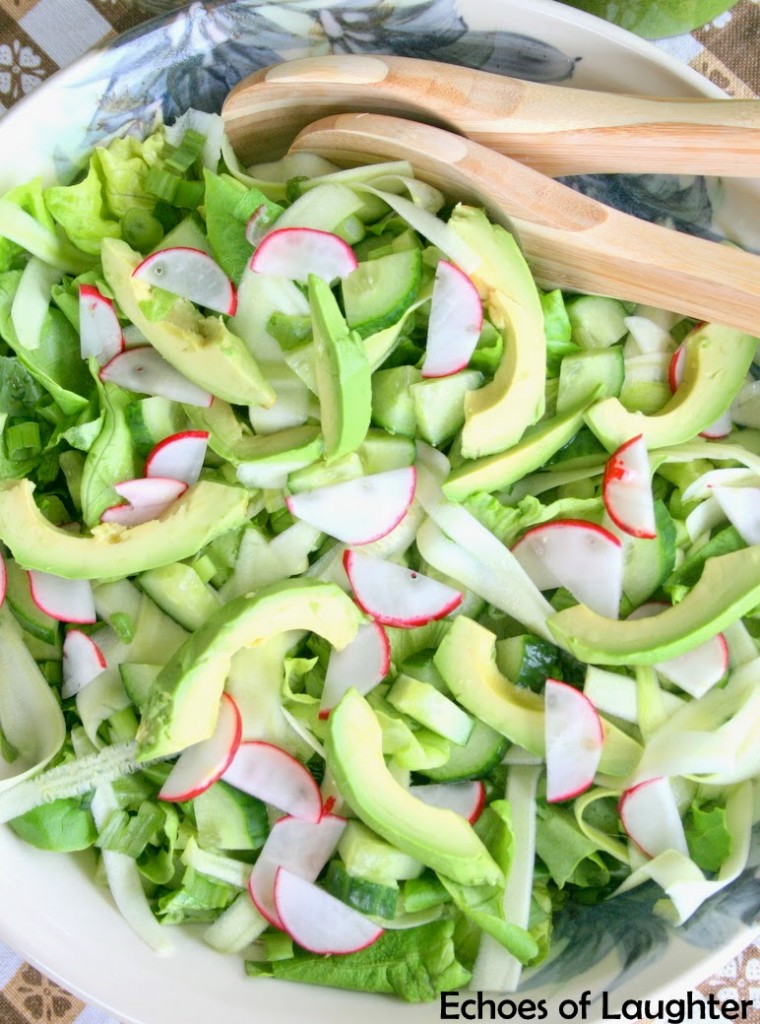 Looking for more fresh salads?
Disclosure: I am a part of the Life Made Delicious Blogger Program and I receive special perks as a part of my affiliation with this group. The opinions on this blog are my own.