Late last summer, my daughter and I had the most amazing California adventure which took us to
San Francisco
, and then to the famed Napa Valley where we had the chance to visit & tour the beautiful
Castello Di Amorosa Winery
. The beauty of this winery surrounded us as soon as we stepped off of our van, and at every turn there were lovely vistas and vignettes. The "Castle of Love" is the vision and life-long dream of Dario Sattui, who wanted to create Italian-style wines within a 13th century medieval-inspired castle inspired by his love of his Italian heritage and his passion for medieval architecture. The castle took 15 years to construct, and there is no doubt when you arrive here that he achieved his dream of creating a medieval masterpiece.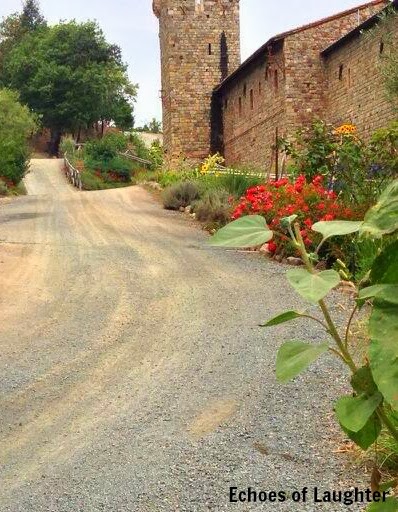 The Castle contains 8 levels and is made with more than 1 million antique bricks brought from Europe and 8,000 tons of local stone which were hand-chiseled.
The results are fantastic, and if you only have time to tour one winery in Napa Valley, I would highly recommend Castello Di Amorosa be the one you make time for!
There are so many amazing things to see and explore here, and if you happen to be traveling with children, this is perfect for them as well because while Moms & Dads are touring & sampling wine, the kids will have lots of things to see and do such as a moat, drawbridge, 5 towers, and courtyards, secret passage ways, an outdoor oven and more.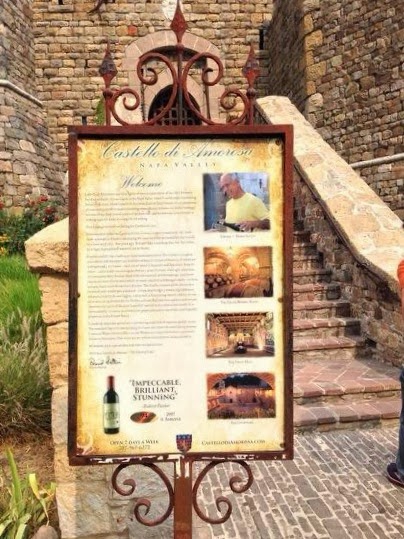 The 13th century Tuscan-style Castle of Love is comprised of many more medieval architectural features that give the Castle a truly authentic feel. It is considered to be one of the most beautiful properties in the United States and I found it to be a place where I could have spent hours absorbing every little detail.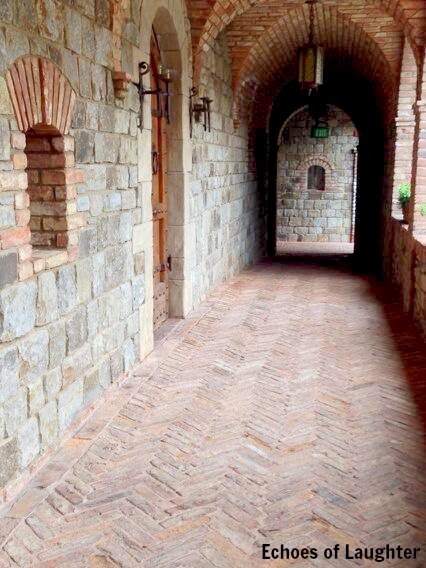 The Grand Banquet Hall with it's hand-painted Italian frescoes and Umbrian fireplace was one of my favourite rooms, and it plays host to many
special events
at the Castle throughout the year.
Our visit in late August brought us the most amazing sights of grapes on vines as the winery headed into the harvest season.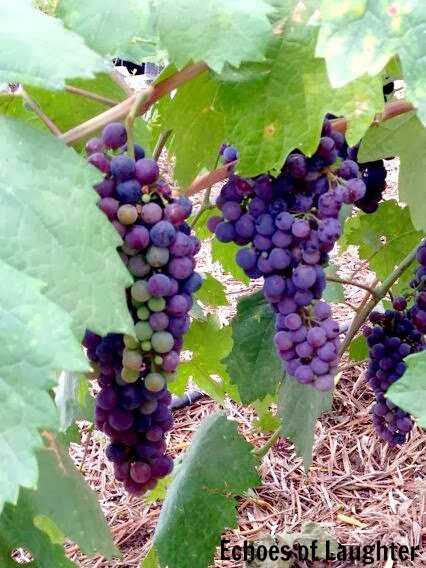 And how charming is it to find these farm animals on the grounds?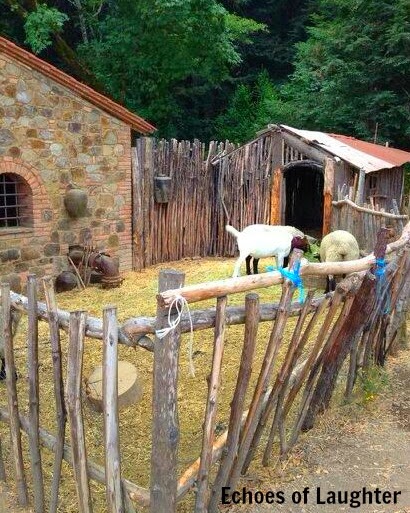 And our tour on the levels below was filled with so many things to see at every turn.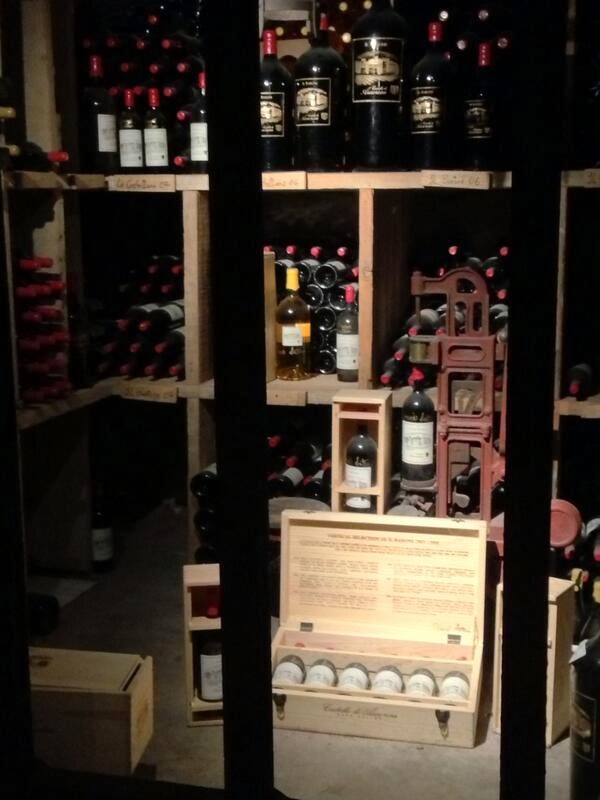 And now let's talk about the wine…the wonderful wine.
The Castello di Amorosa makes hand-crafted Italian style wines in Italian handmade state-of-the art fermentation tanks.
While we were there, we had the opportunity for a sit-down wine and artisan chocolate pairing and it was divine.
I have had a few chocolate and wine pairings in my day, but I have to say that this one was my favourite and I promptly went to the gift shop to buy the wine and chocolates to take home.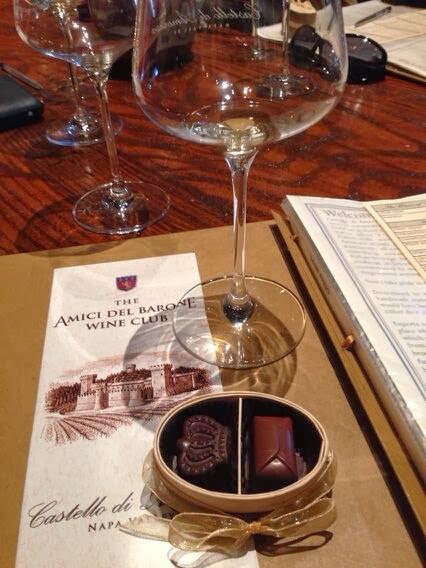 Absolutely everything about this tour was amazing, from the Italian style wines, to the beautiful grounds, to the castle itself.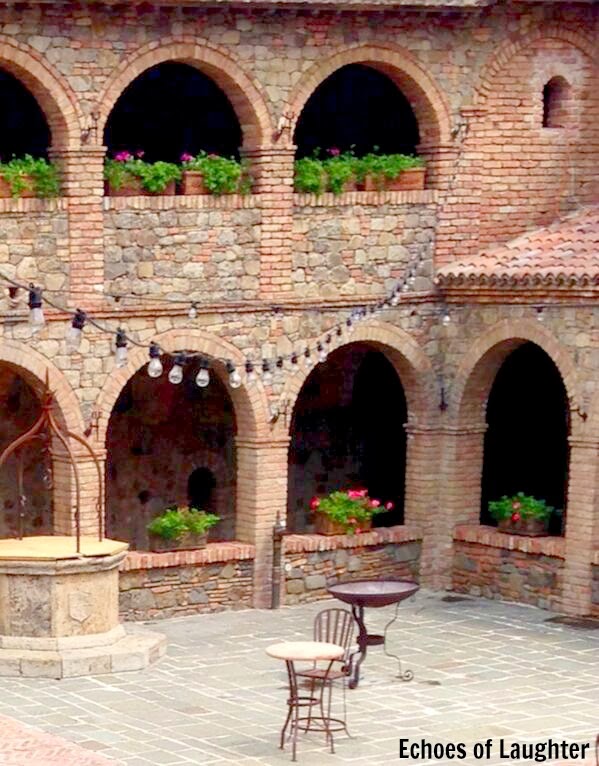 The whole time we were there, we were completely absorbed in our lovely surroundings and all of the things that make up Dario Suttui's dream.
And a beautiful dream brought to life it is!
This is part of a mom-daughter vacation that my teen daughter and I took to California in August 2013 as guests of Disney Parks Canada &Travel California. All opinions are my own.
For a post on San Francisco, please go HERE.
For our fine dining and wine experiences at Disneyland, please go HERE.