This post is sponsored by Blueprint Social and Disney. However, as always, I only share products & projects that I love. All opinions are my own.
Monsters University. It`s brings back those funny characters that everyone loves-Mike & Sully. Both of my kids loved Monsters Inc. when they were younger, so they were very excited to see Monsters University.Even my teenage daughter went with a carload of friends to see it at theaters. And the movie is soon going to available in Blu-ray Combo Pack on October 29th. (And did you know that you can pre-order the movie online HERE)
Have you seen some of the fabulous Monsters University party ideas on Pinterest or around webland. It`s a popular party theme because Mike & Sully are just so adorably cute & funny. I created this easy Monsters University craft with the busy mom and preschooler in mind. It`s a great party craft for preschoolers because they can help count out the pom-poms and googly eyes, and then they can glue it all together…which is awesome for fine motor skills. Moms will like project because the supplies are easy to gather and budget-friendly.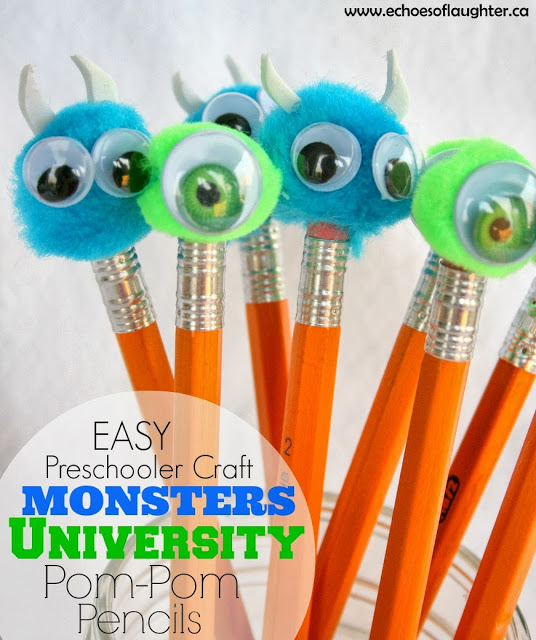 Here are the supplies used:
Small green pom-poms
Larger blue pom-poms
Googly eyes-small ones for Sully and larger for Mike
White foam
Scissors
White school glue or glue gun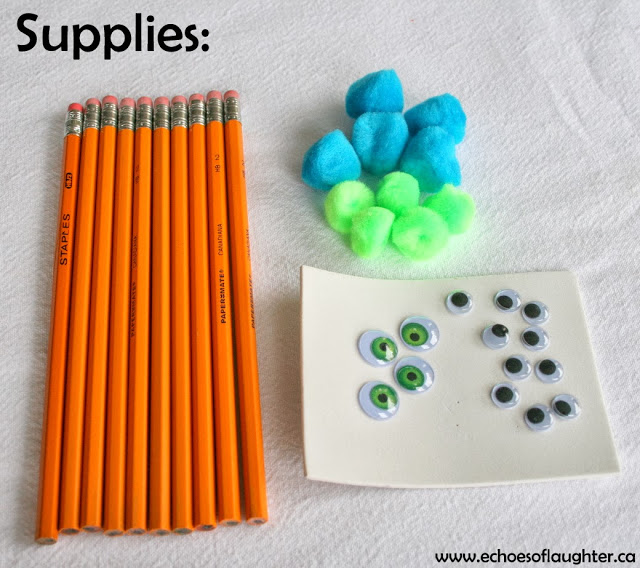 Step 1. Using scissors and white foam, cut small horns for Sully`s ears.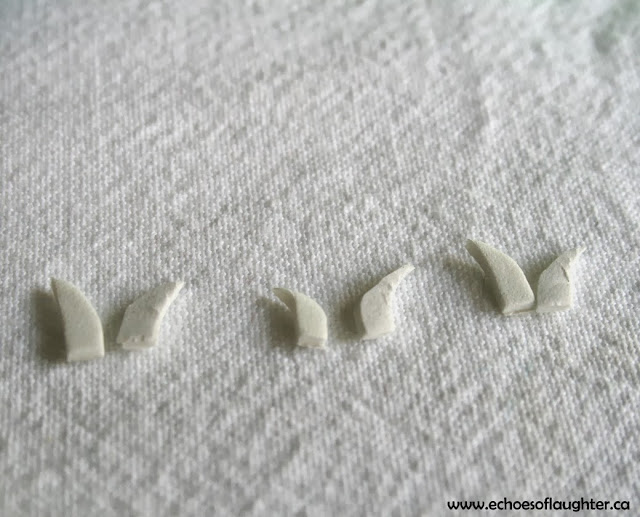 Step 2. Glue pom-poms on the tops of pencils.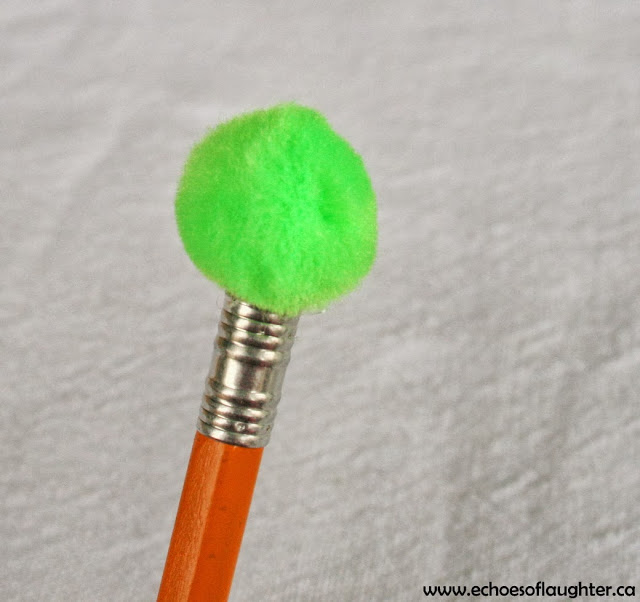 Step 3. Glue one large eye on green pom-poms for Mike.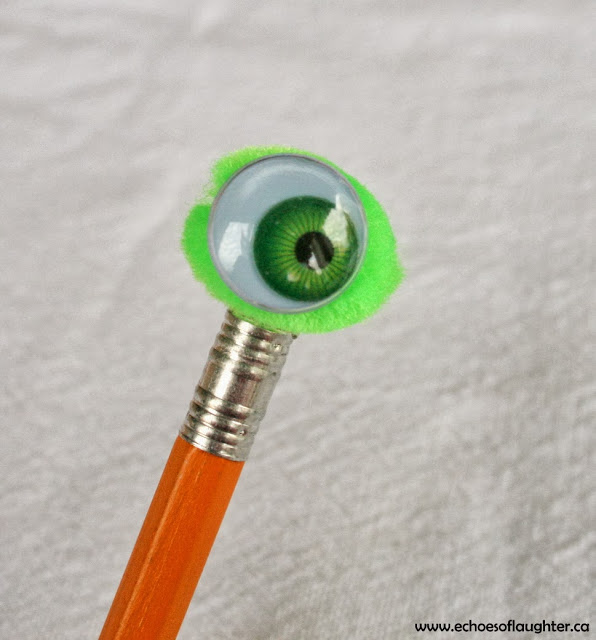 Step 4. Glue 2 smaller eyes and white horns on blue pom-poms to create Sully.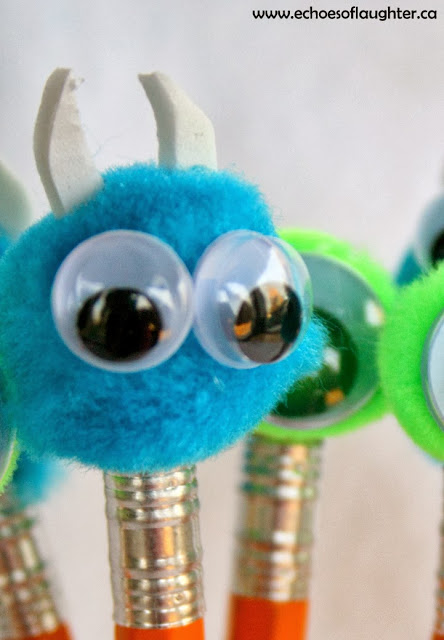 Have each child make a Sully & Mike!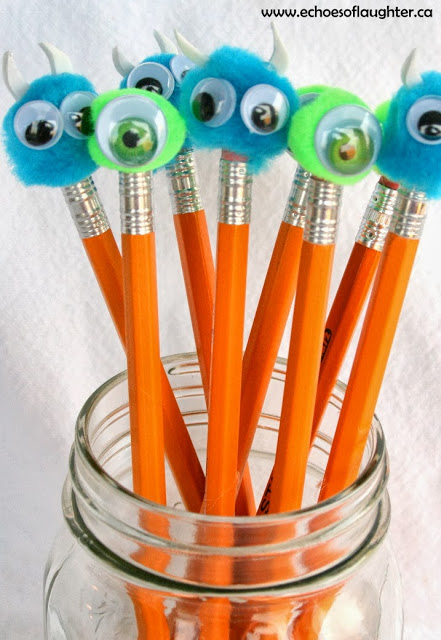 This is not only a cute party craft, but would also be a fun non-candy treat for kids to make for their classmates for Halloween too!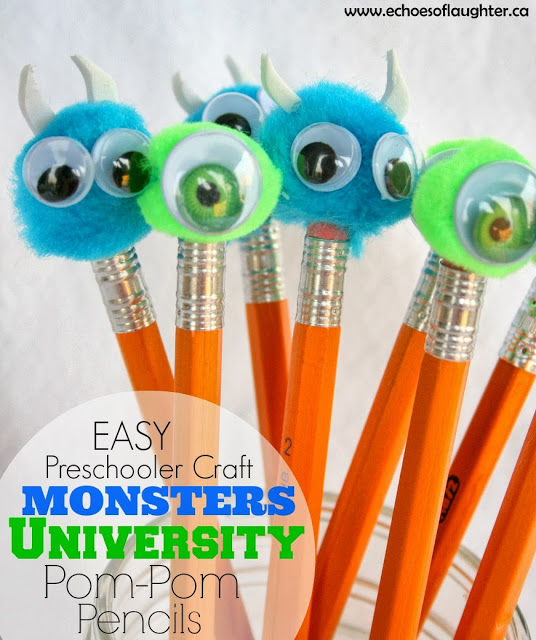 And if you are looking for more great Monsters University ideas, you can visit these sites: