Hello amazing people!
I hope you had a wonderful weekend! I want to share with you a project that I worked on this weekend…a hostess station. And this little project involved my most favourite kind of fun…taking an ugly flea market find and turning it into something both useful AND pretty.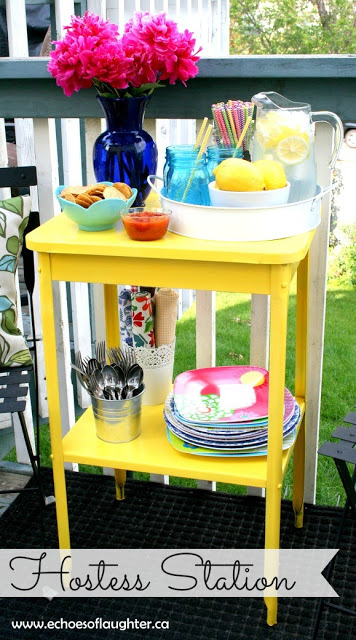 Here is what I started with…a ratty, pretty unremarkable old metal stand that has been kicking around our house forever. I know we have had it since at least 1994 when we bought our first house and I vaguely remember giving it a quick coat of white paint way back then. And it has been used in a few rooms in our house, but it has spent the last 8 years in our basement storage area. Until I wanted to make a hostess station on the back deck and then this caught my eye…dusty and forgotten but perfect for a new job!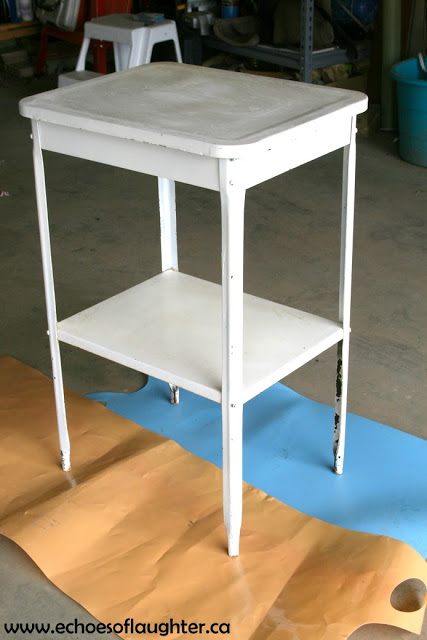 Hello yellow spray paint! How I adore you.
Can you believe the difference?
A quick 2 coats of yellow paint and what a beauty.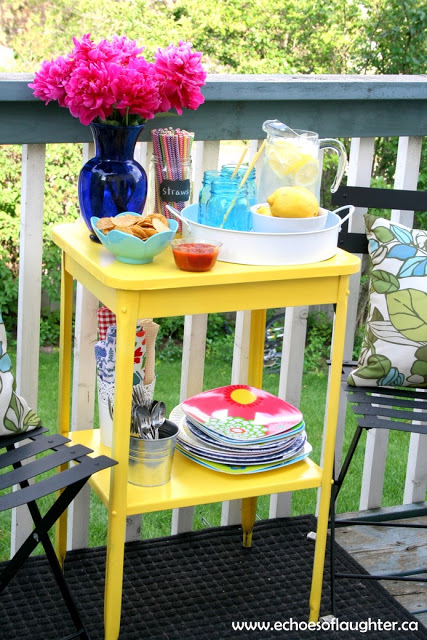 I now have a beautiful hostess station for our back deck that cost only the price of a can of $6.97 paint.
It is the perfect surface for drinks, snacks, dishes, cutlery and even some pretty flowers.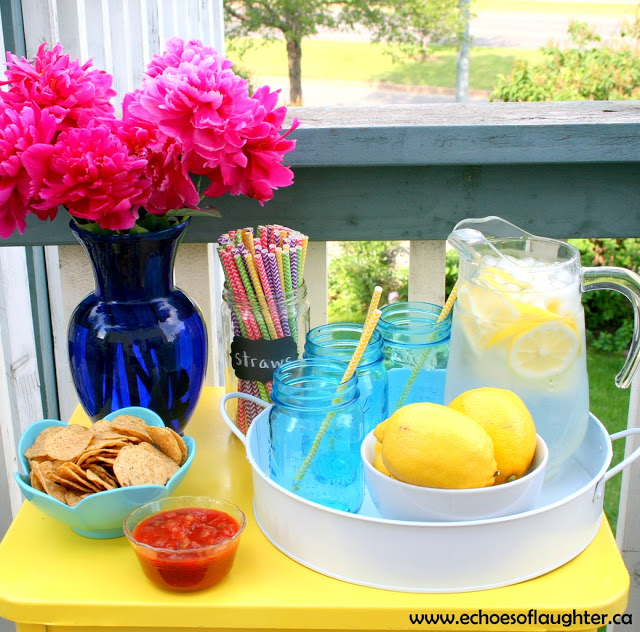 On the second shelf is a collection of cutlery, my collection of mismatched melamine plates and mismatched cloth napkins. I love mismatched collections.
And the best part? You can add in a new piece and it fits in perfectly with all the other mismatched items.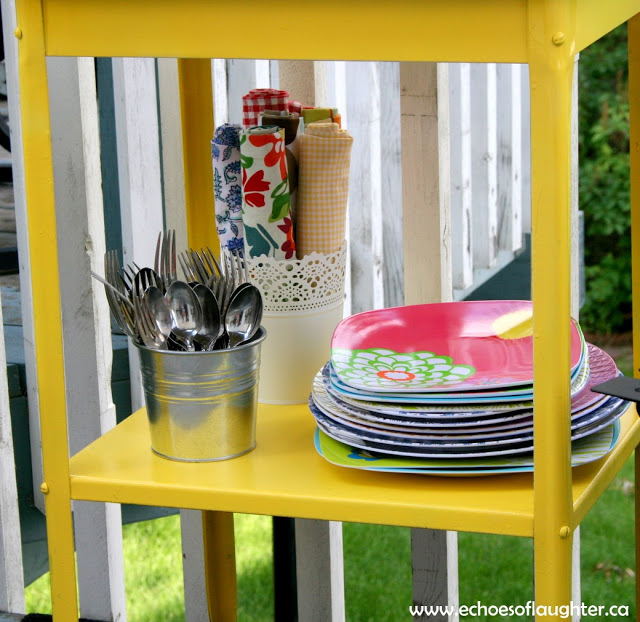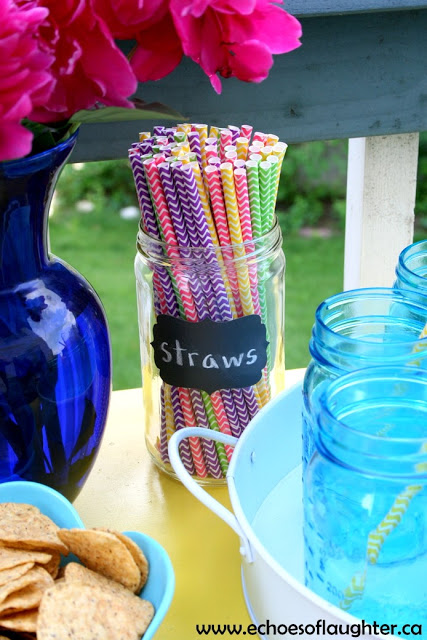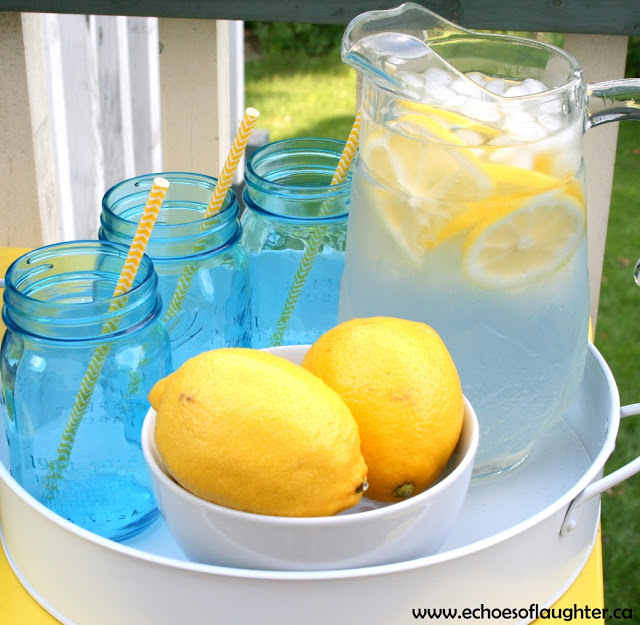 I love my new hostess station…it is pretty and functional and it cost less than $8 to create.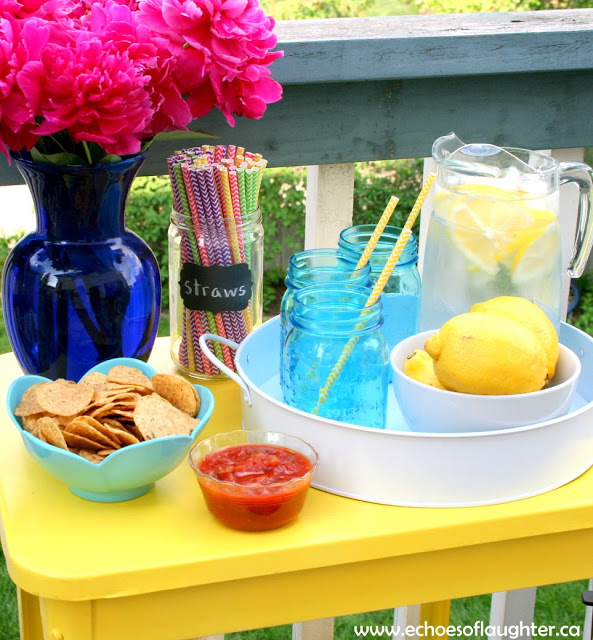 How about you?
Have you freshened up an old something-or-other recently with a can of spray paint?
What colour did you use?
Do tell…inquiring minds want to know.
And for more inspiration, please visit these boards on Pinterest: