I love making homemade gifts. I am also beyond thrilled when I receive a homemade gift. I always feel so special knowing that someone took time and effort to make something for me. Honey Lavender Sugar Scrub is a wonderful treatment for dry, rough hands, elbows or feet, or an all-over body rub to use in the shower. With Mother's Day coming up, and the end of the school year, I am creating a few gifts for some of the people in our lives, and I would love to share this one with you.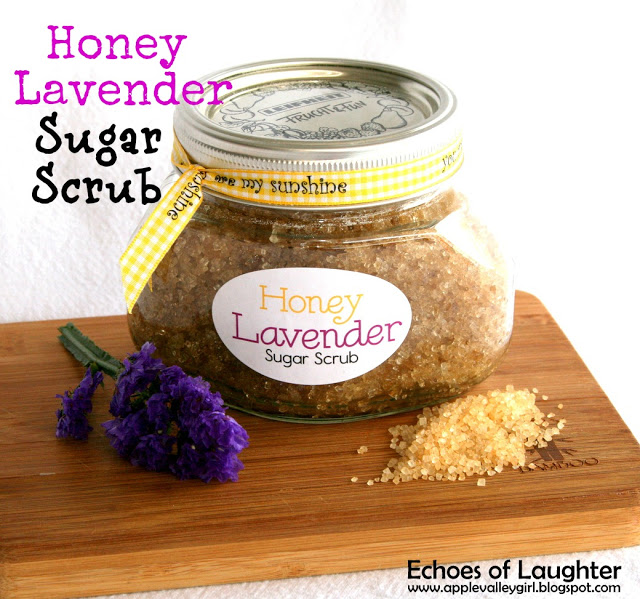 This is a super easy gift to make that only takes a few minutes and only requires measuring a few ingredients. It's easy for kids to make too!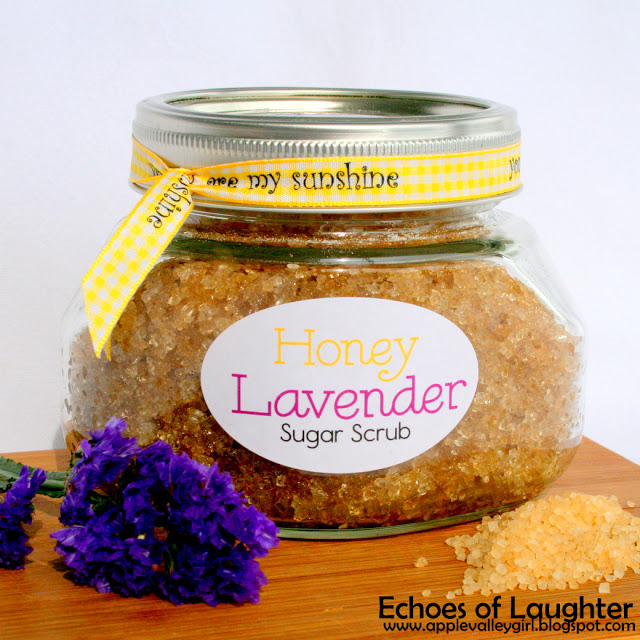 Honey Lavender Sugar Scrub
Ingredients
1 1/2 cups raw or granulated sugar
1 tsp. honey
1/2 cup light olive oil
6 drops of lavender essential oil
Instructions:
1. In small bowl, add sugar, honey, olive oil and lavender oil.
2. Mix until combined.
3. Scoop into jars for gift-giving.
And I also made these fun labels to share with you!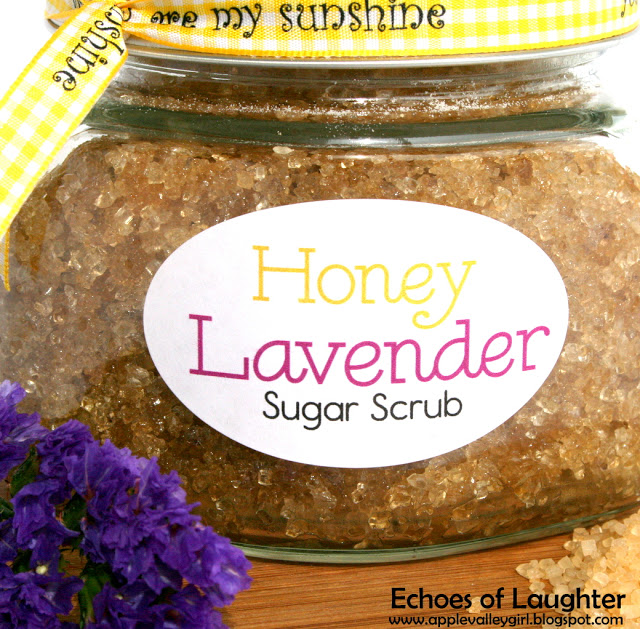 You can print them on Avery Labels #16463, which are the easy peel 1 1/2″ x 2 1/2″ oval labels. You can find the labels by clicking the link below!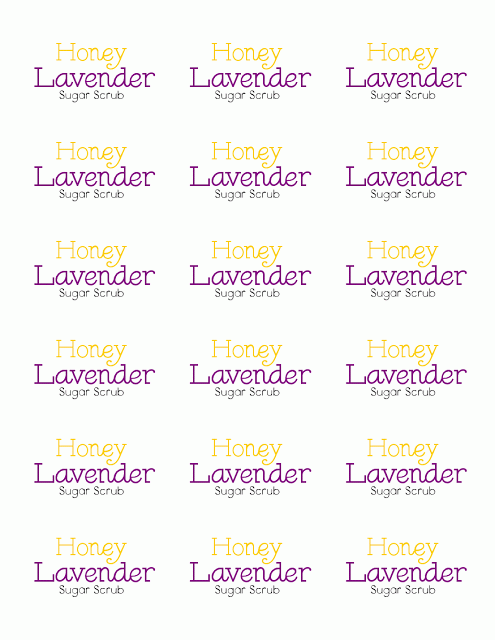 I hope you enjoy making this lovely and easy gift for those special people in your life!
And visit these boards on Pinterest: