Are these not the cutest garnishes ever?
This idea is going to tickle you…right in the cupcake!
Mini-cupcakes used as a garnish for a glass of milk make the perfect couple, don't you think?
Mini-cupcakes used to pretty-up a plain mason jar is just total awesome-sauce.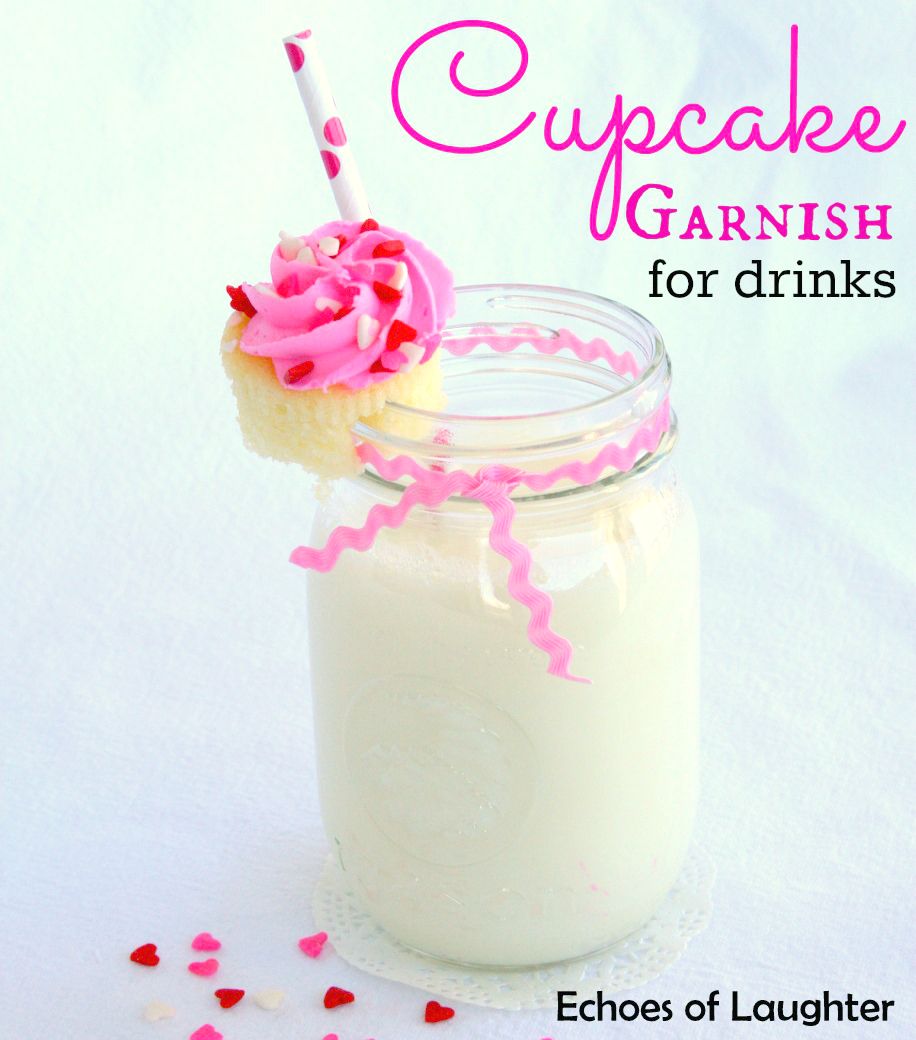 And this idea is so easy to create at home if you use those sweet little mini-cupcakes from the grocery store. Or you can make your own….whichever rocks your socks.
To use a cupcake as a garnish…here's what you do~
~buy or make mini-cupcakes
~peel the paper off the cupcake
~make a small slit in the buttom of the cupcake with a knife.
~to the side of the jar, add a little frosting or mashmallow fluff to help hold the cupcake.
~gently press cupcake onto side of jar, using the slit for where the jar will go.
The cupcake garnish is a very delicate garnish. It falls off easily, so this works well for when guests are sitting at a table…where giggling can ensue when cupcakes drop into the milk (and not on the floor}….because you know this will happen.
I recommend eating the cupcake as soon as possible!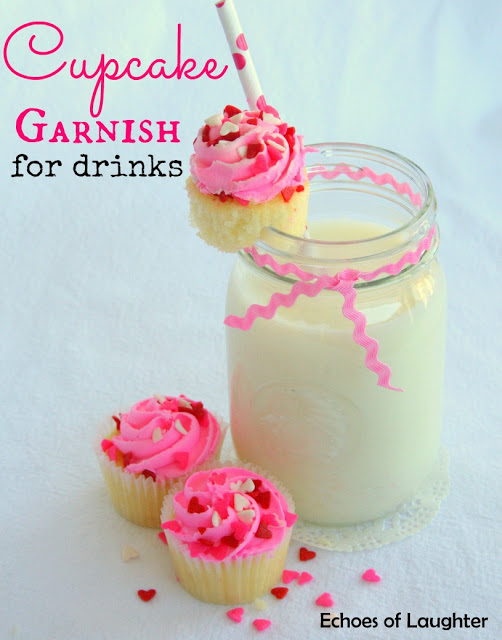 And not only do mini-cupckes make adorable garnishes, but so do mini powdered donuts and coloured sugar.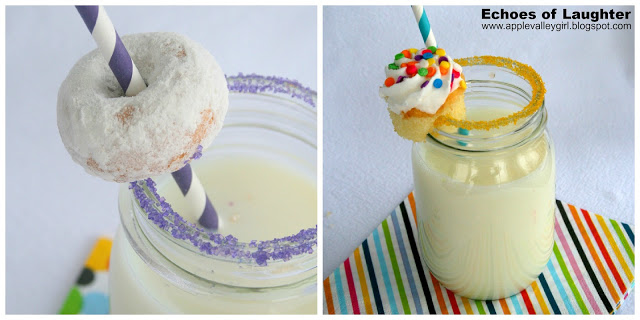 I love garnishes for food or drink for special or not so special events.
It's a simple thing to add….but it shouts HAPPY!
If you liked this post, you may want to visit:
And these lovely boards on Pinterest:
Thank you so much for visiting!
xo