I am back today to share a little project with you….a pretty Valentine's vignette.
I love vignettes…there are easy to create and add a little seasonal touch to a space without a ton of work.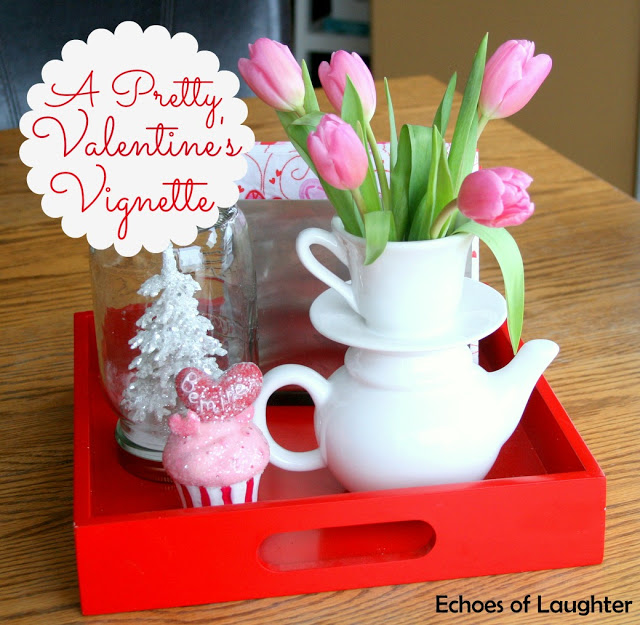 It's the spot where we spend the most time and it's nice to look at when the kitchen is a mess.
Here a few pointers on creating your own vignette for the dining table.
1. Start with a base..a place mat, a tray or a lazy susan.
2. Use seasonal colours or a colour theme that makes you happy.
3. Add a vase or jar with fresh flowers or fake flowers…they both work!
4. Add 2 other decorative objects next to your vase…vary heights and size and stay with your theme colour.
5. Add a napkin holder with napkins that work with what you have going on.
Now stand back & enjoy. Or tweak it a little.
And enjoy some more!
Wishing you a lovely weekend!
xo
You might also love to take a peek at these boards on Pinterest: