I am so happy to be here with you today to share this fun Christmas project…an easy & adorable pinwheel ornament!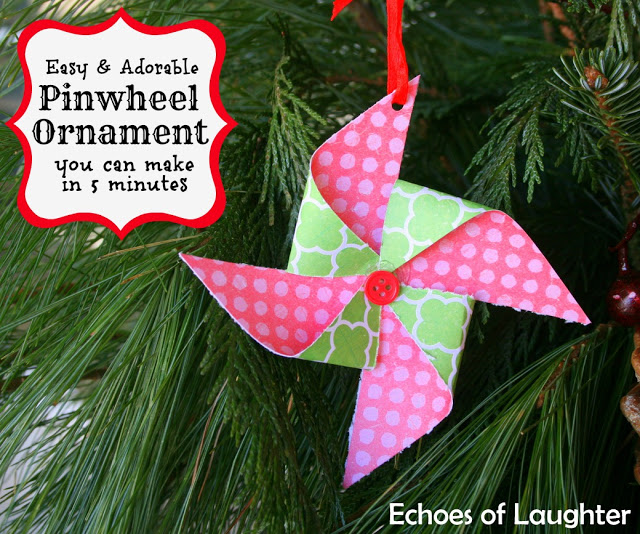 I know the budget can take a bit of a hit at Christmas time with shopping, baking & decorating, which is why I like crafts which are easy on the budget. This materials for this project can easily be found at most dollar stores. And these ornaments can be made in any colour or size to fit your decor.
Materials
-double sided Christmas scrapbook paper in cardstock weight
-glue dots
-buttons
-scissors or a paper trimmer
-ruler and a pencil
-hole punch
-ribbon
Directions:
1. Cut cardstock into squares that are the size of the ornament you desire. I cut my square 3 inches by 3 inches, but you can make bigger or smaller if you like.
2. Cut the square on the diagonal from each corner. Do not cut all the way through the center. Leave the center about an half an inch in diameter.
3. Place a glue dot in the center of the square. Fold in two sides of the pinwheel as shown. Add another glue dot to the center and fold in the last two sides of the pinwheel.
4. Add another glue dot in the center and add the button.
5. Punch a hole in the ornament, add some ribbon and hang.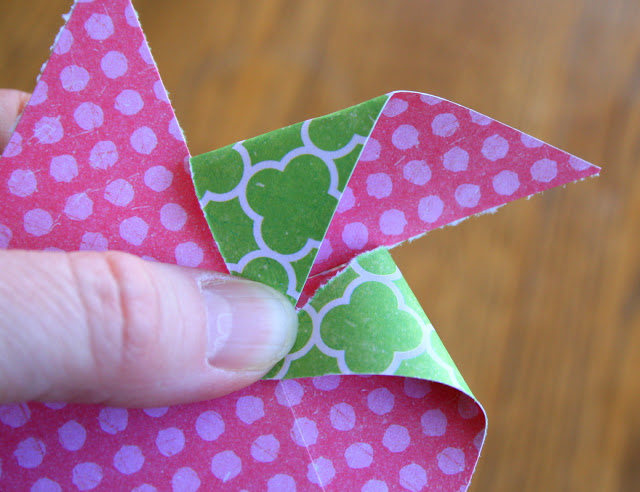 I think a whole tree done in pinwheels would be quite lovely!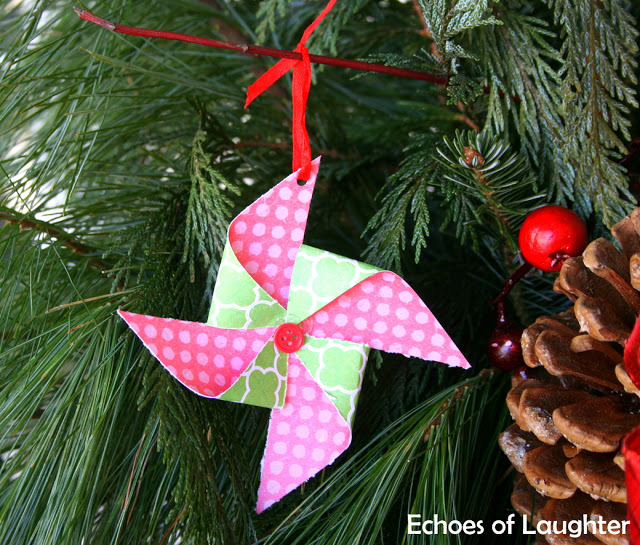 Thank you so much for taking time from your busy schedule to visit with me today!
Angie