Anyone peeking through the windows at my house last week would have thought I must have come down with a serious case of cray cray. In the midst of vomiting children, sticky glasses of ginger ale on flat surfaces, cracker crumbs and Gravol bottles, I had Christmas tubs out….humming to myself and decorating away. Yes. Christmas was going to arrive…just ahead and after the vomit…but it was going to arrive.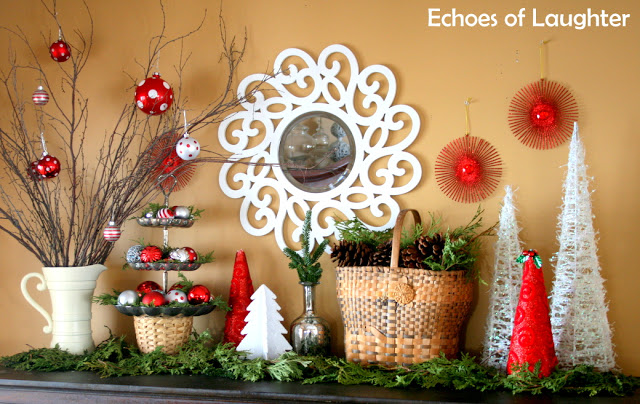 It sure has been fun decorating in red, white, silver and fresh greenery this year….after liberating myself from 15 years of blues & greens last year. The red is so refreshing to me.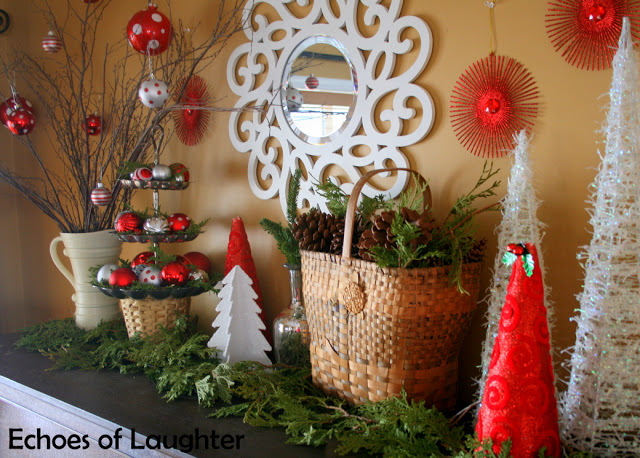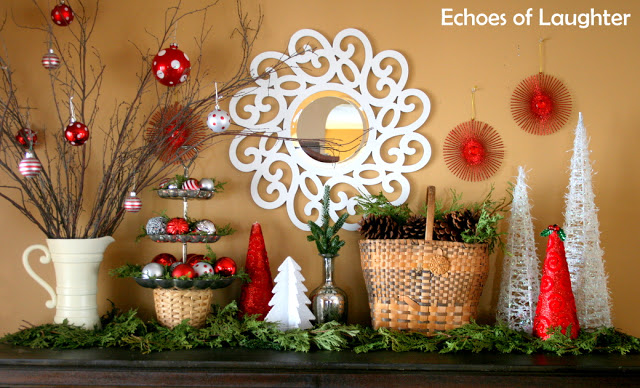 What colours are you decorating with this year and are you trying anything new?
Stay well and warm my friends!
xo