How 'bout these cute little critters?
These are so easy that you could whip them up just in time for an afterschool snack or dessert for tomorrow.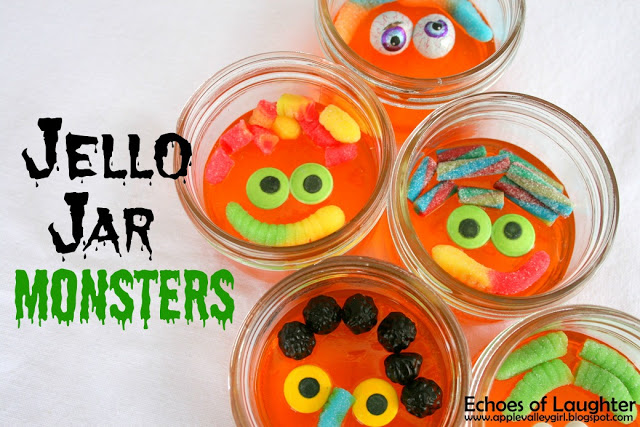 And when I tell you they are simple…they really are simple. You have the option of making your own jello in jars OR you could buy the jello snack cups at the grocery store to make it even easier!
All you need:
Small 250 ml mason jars
orange jello
candy eyes
assorted gummy candies for making hair and nose and fun!
Directions: Mix jello according to package directions and pour into jars. When jello is set, add faces just before serving.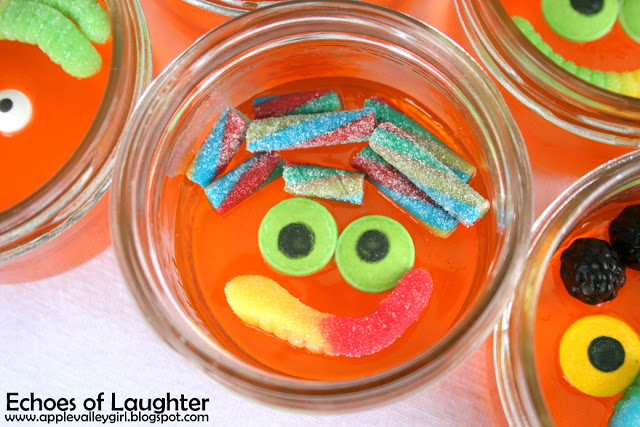 This could also be such a fun activity for kids…just give them the jello jars and candies and let them decorate away!
Happy Halloween!