Last week, when it was so hot in our neck of the woods, we had a few friends over one afternoon and I put together this fun dessert tray for the kids…an ice cream sundae dessert tray.
The kids loved it and I loved how easy it was! I was completely inspired by these cute napkin that my mom sent me in the mail.
The bright burst of fun colours inspired the whole tray.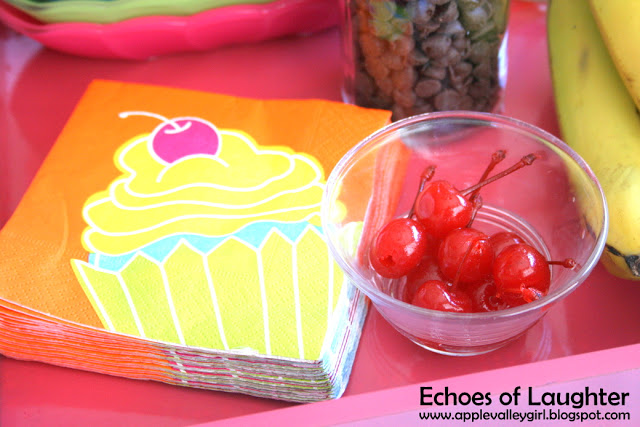 The sundae dishes I picked up at Superstore a number of years ago on clearance for a ridiculous 30 cents each are perfect for sundaes for kids…non-breakable and energetic colours. Along with some chocolate chips, cherries and bananas, I added 2 kinds of sundae sauce and a big tub of vanilla ice cream.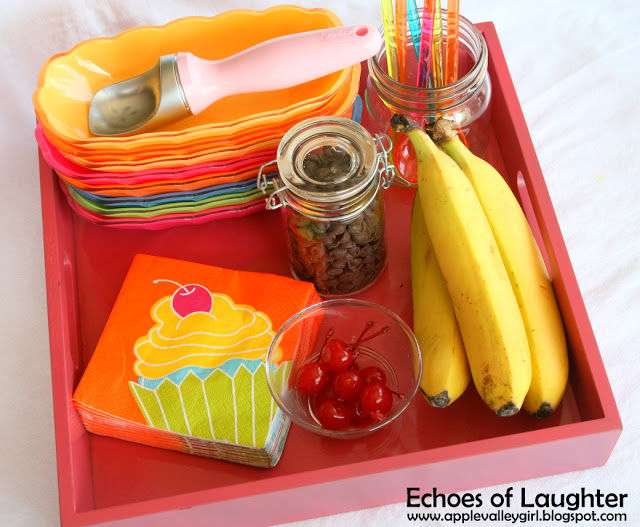 It was just a sweet reminder to myself that sometimes simple is just perfect!
Thank you so much for visiting me today…you all make me so happy and I am so very grateful for each and every visit!