A few weeks ago I was looking for a quick and easy somethin' somethin' to make for dessert for our Sunday dinner.
While pawing through the fridge I noticed we had apples and crescent rolls….so I made up these superliciously easy apple turnovers.
Who doesn't love an apple turnover…it's the adorable cousin of apple pie.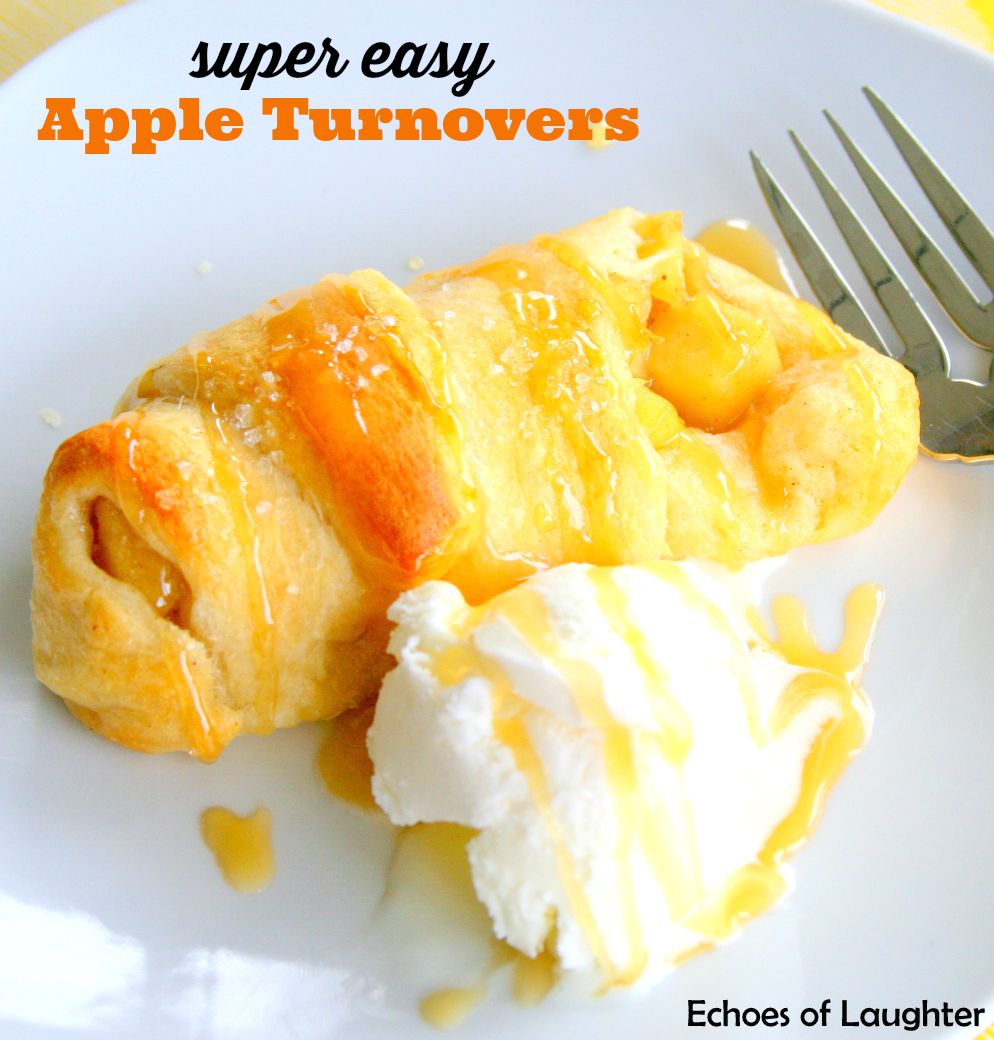 I roughly diced 4 apples and placed them in a frying pan with butter and brown sugar.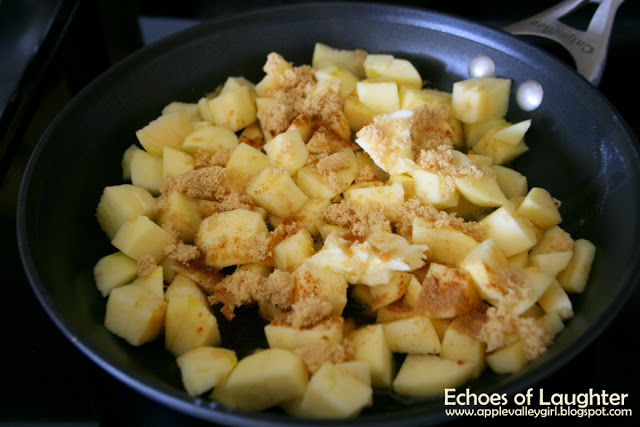 I cooked the mixture until the apples were soft and the mixture was thickened.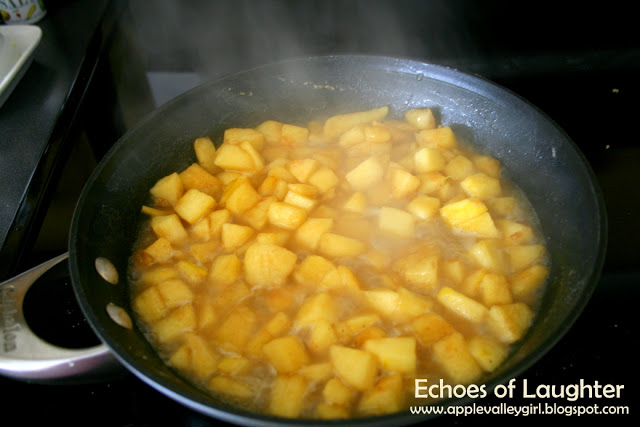 When the apple mixture had cooled, I cracked open the crescent rolls and added a generous tablespoon of apples to each roll.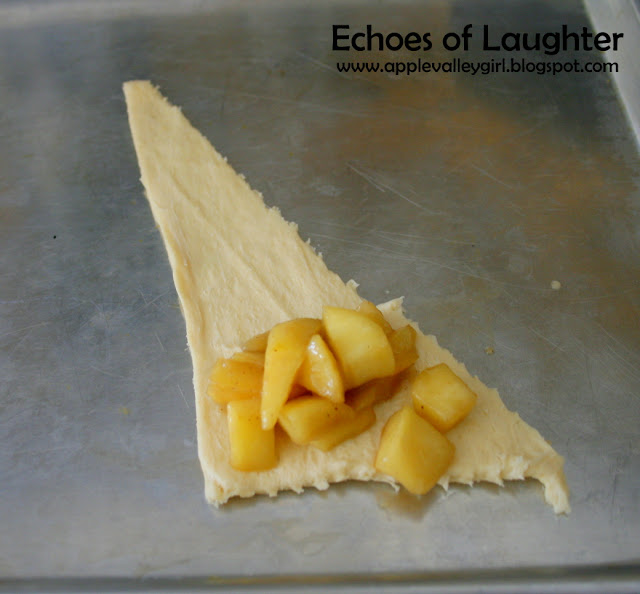 And rolled it up into little packets. This job was so easy my son did it!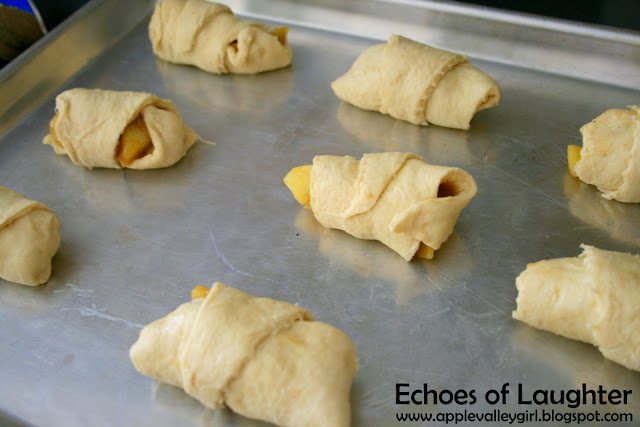 And baked the 'turnovers' until golden.
They came out of the oven looking like this….yum!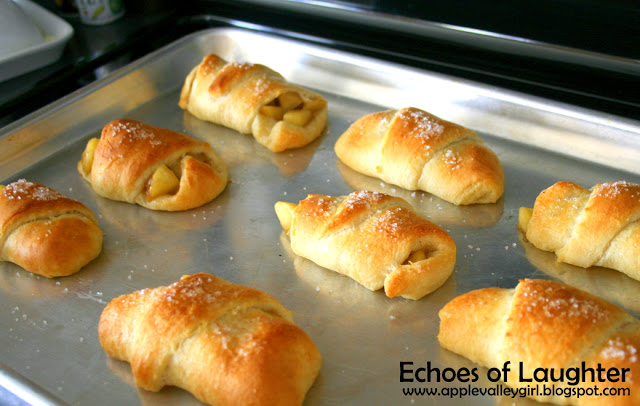 And then we added a small scoop of vanilla ice cream and a drizzle of caramel sauce for a final delicious flair.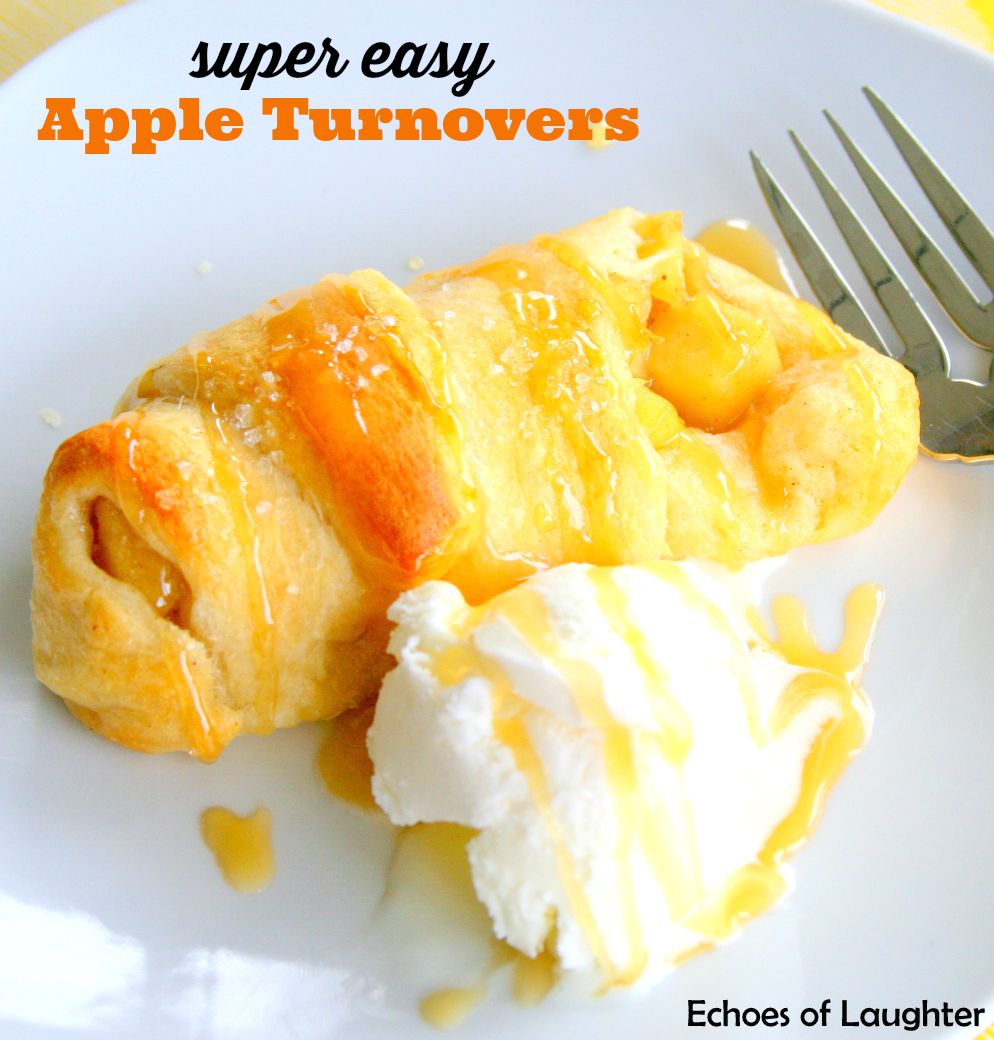 Easy. Good. Superlicious!
Happy Wednesday to all my sweet readers!
You are all so special to me and thank you for visiting!