Welcome back to the 2nd part of our Father's Day project.
Today is about making another thing my man loves on his burgers, dawgs and steak….caramelized onions.
Whenever I fry up onions in the frying pan…the smell always brings my man and the junior into the kitchen….wondering what's cookin'.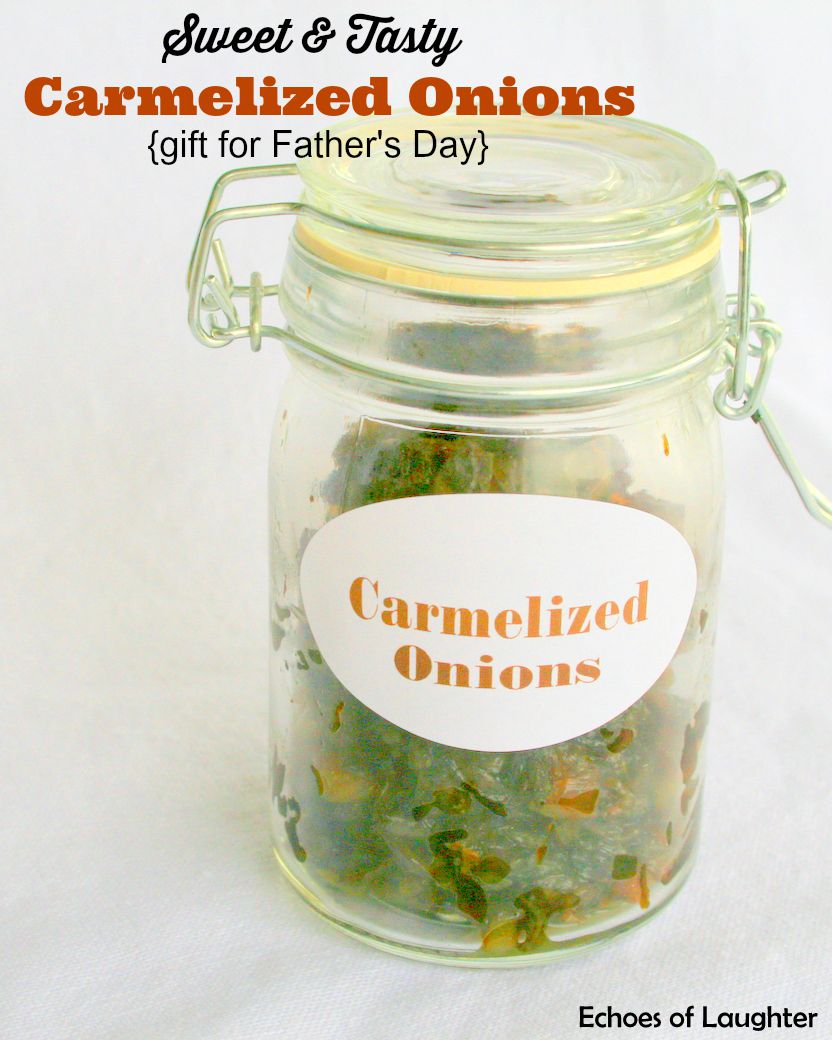 It starts with oil and onions in the frying pan on medium heat.
The onions cook for about 30-40 minutes until they are nice and soft.
And then the heat gets turned up to medium high so that the onions can 'carmelize' or get brown as the natural sugars do their thing.
Be sure to stir often.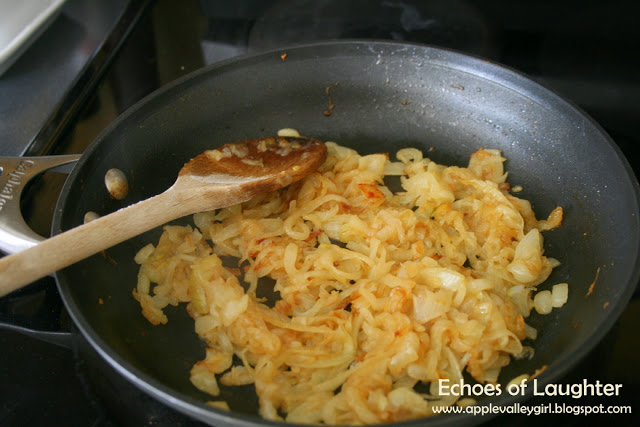 And finally the onions are finished up with some balsamic vinegar and salt & pepper to taste.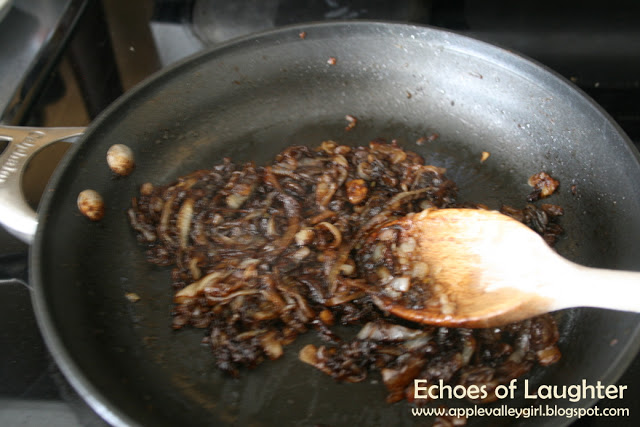 Yummy!
If you have never tried caramelized onions on a burger or a sandwich….you really need to try it!
So, so good!
I jarred up my onions in a cute glass jar with an Avery label.
And I just realized that I forgot an 'a' in the label on the jar. Oops! The good thing is that hubby won't notice.
And now we have an awesome jar of caramelized onions to go with the Ocktoberfest beer mustard we made yesterday.
Tomorrow we are making one more condiment…the easiest one yet, and on Thursday I'm going to show you a fun way to package our homemade yummies for Father's Day.