Hello my dear blog readers!
I am so sorry to have been missing lately, but I have been hosting some special guests at my house, so I have been busy preparing for the visit and then soaking up as much time with my guests as possible.
But today I was feeling a little creative, so I worked a few projects that I have been wanting to tackle.
I love all of the terrariums I've seen around blogland lately, but I don't have the right kind of glass vessel to create a large one, but somewhere I did see the the idea of creating a smaller version in a wine glass.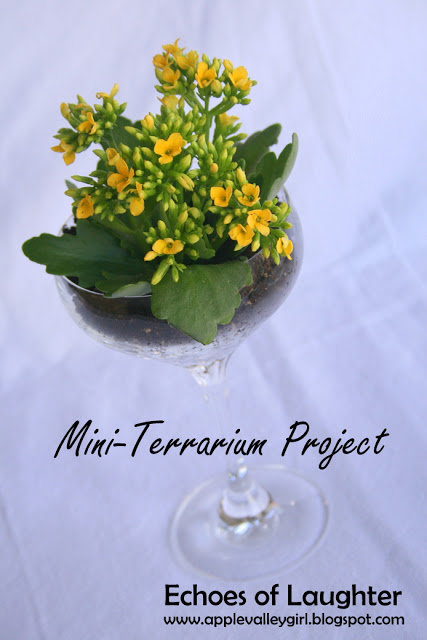 Today I picked up this sweet little yellow plant at the grocery store.
I brought it home and performed a delicate surgery to remove a piece to re-plant into a crystal champagne flute.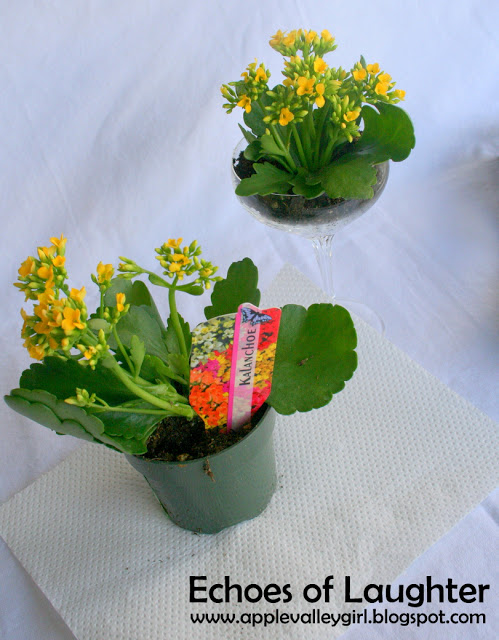 I thought the surgery went quite well….I adore this little plant in a glass.
It's small and delicate…and quite romantic looking.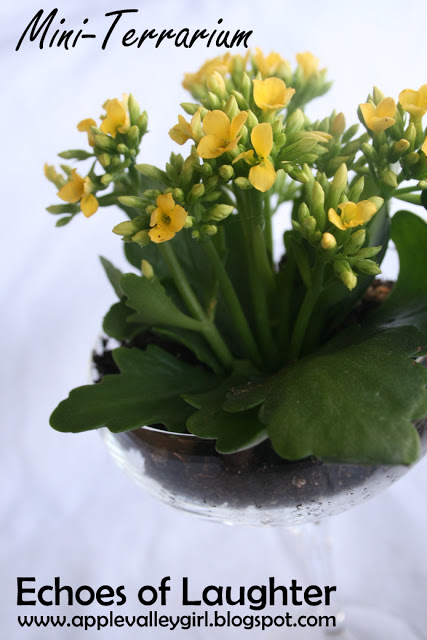 I cannot decide where I like it best…right now it's in the living room, but it did visit my desk for awhile.
The beauty of this little project is that it can move around quite easily.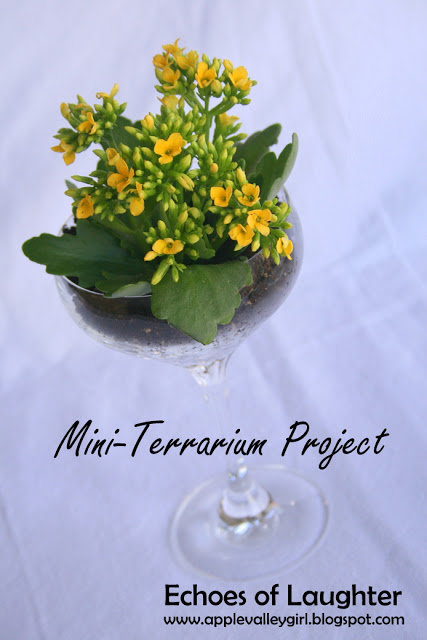 And this is what else I found at the grocery store this morning….fresh fruit and some $3 tulips.
I love making little tablescapes with fresh things.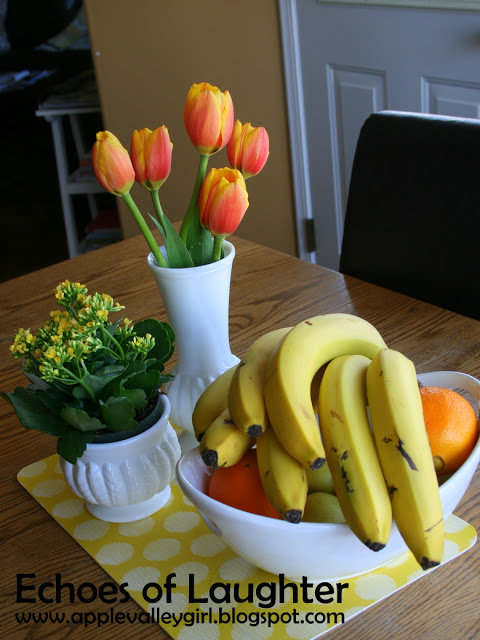 I love all the fresh bright colours together, don't you?
I hope your week is going great…we are finally seeing some wonderful spring weather in my part of the globe with no snow this week…so it's a good week indeed!
I hope to be back tomorrow to share another fun project I worked on today.