If I had to choose between decorating for Valentine's Day and Christmas Day as a favourite way to spend a few hours…I am not sure I could choose.
I mean, who could not help but love adding the theme of romance to their home?
It was a perfect day for decorating projects because it was insufferably cold outside again today….in the area of -40.
I put on some big band music and dug around my collection of Valentine's things to create a vignette.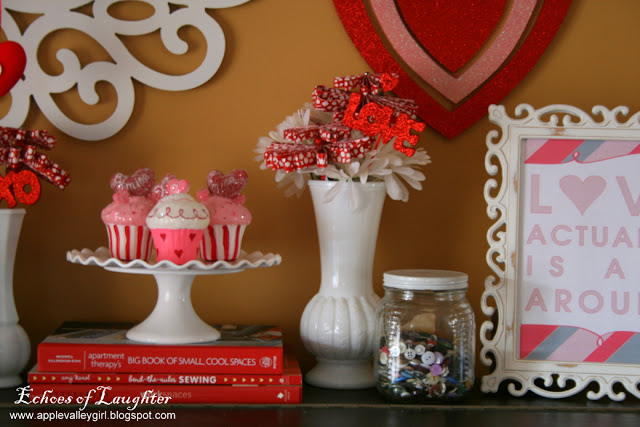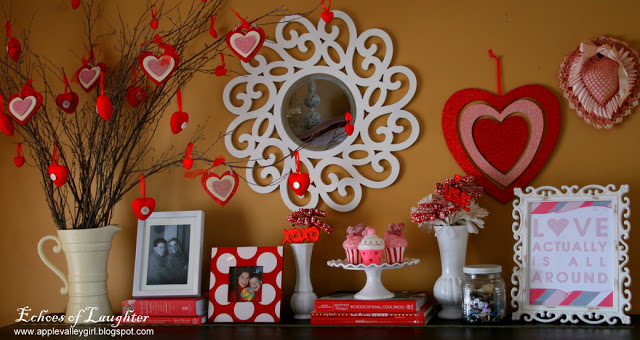 Here's a tip for creating a vignette…books with coloured spines are great things to use…today I gathered up my red-spined books to add to the theme.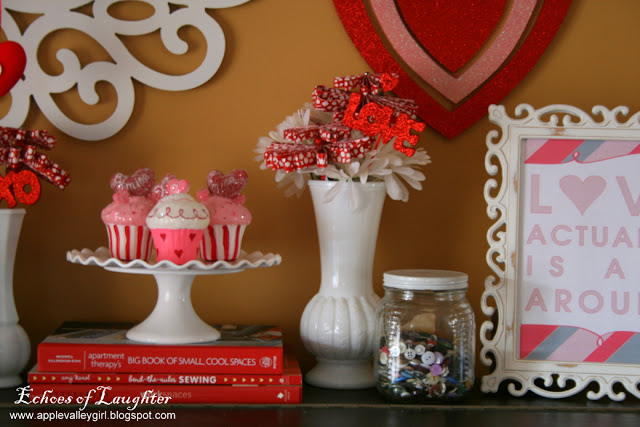 I found these darling little cupcake decorations at Pier 1.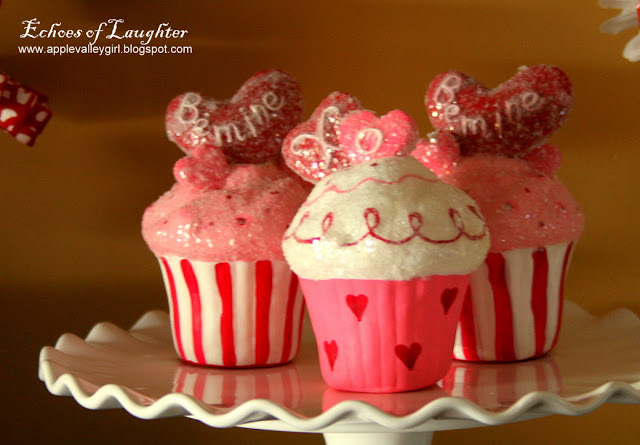 The decorations on the branches are all dollar store finds.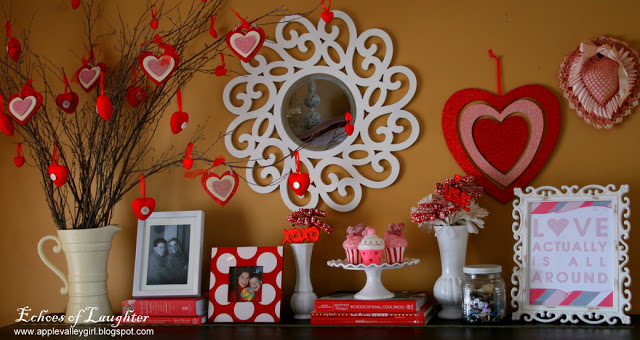 You may remember I found these at the dollar store for $2 each and I took them apart to make napkin rings.
If you notice the bottom 2 hearts only have 1 hole for wire.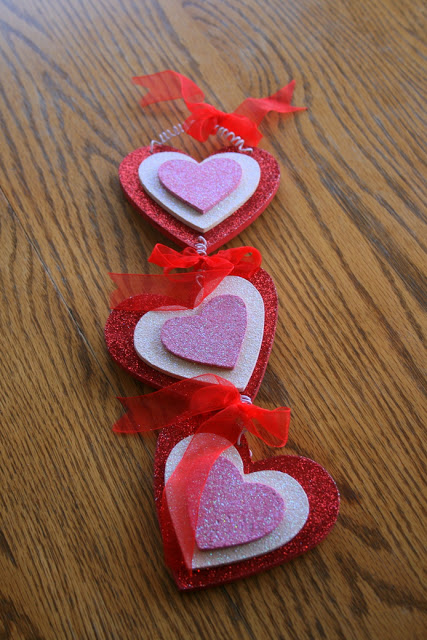 I used this scrapbooking tool set and….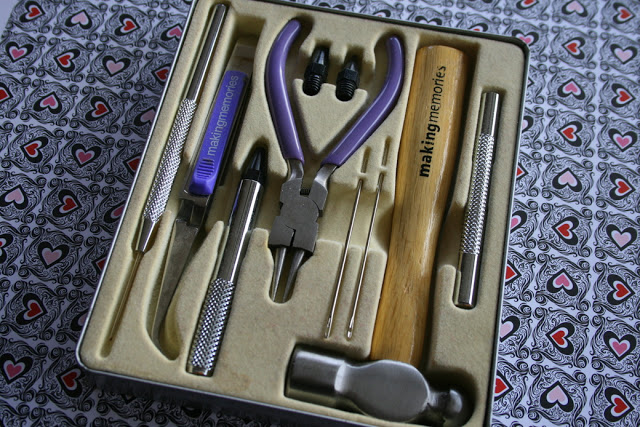 added another small hole…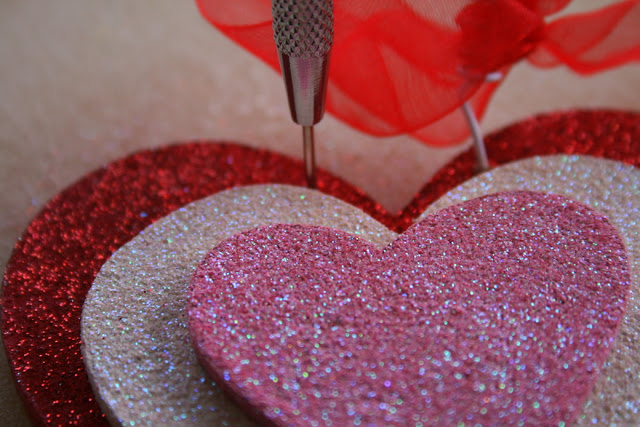 and then pushed the wire into the other hole to make the heart into a hanging decoration for the branches.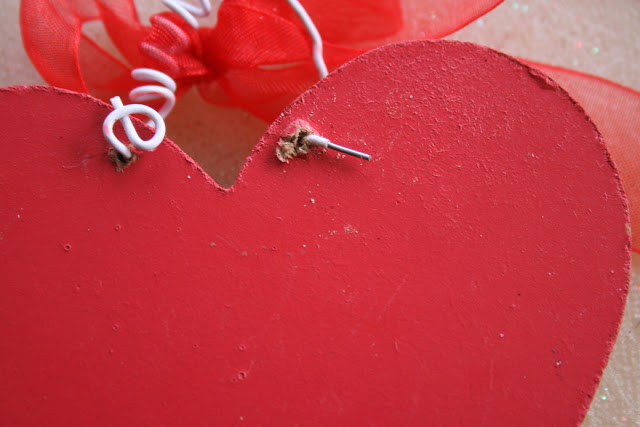 And these soft velvet looking hearts were in a package for a dollar.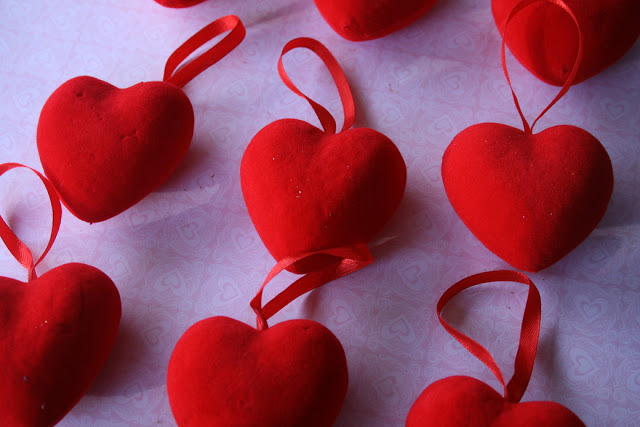 I prettied them up a bit by using a hot glue gun to add a button for a bit of homemade charm.
I think you could also easily paint these.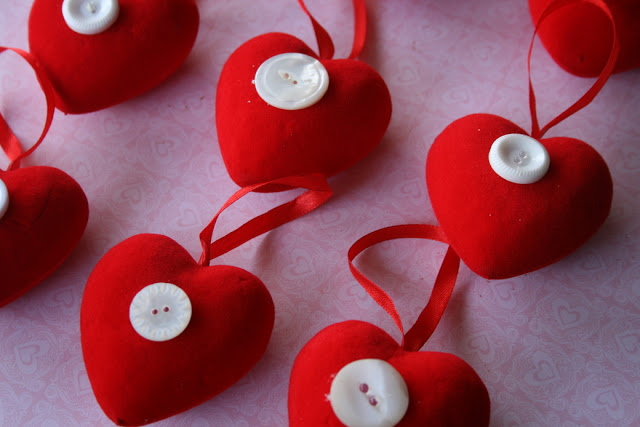 It makes for such a pretty valentine tree!
This project is the end of the fun for Valentine-Sweetspiration Week!
It was a lot of fun as I shared ideas for a little crafting, a little tablescaping, a little baking, a little packaging and some decorating!
I so hope that you found some inspiration!
Thank you so much for joining me & all of your lovely comments!
You are all fabulous!