Over the weekend, I seriously dug into some organizing projects that really needed attention.
I had stacks and stacks of magazines that needed to be dealt with.
Let me preface this by saying that for years I have been a huge magazine junkie.
I love reading them and they have been such a source of inspiration to me.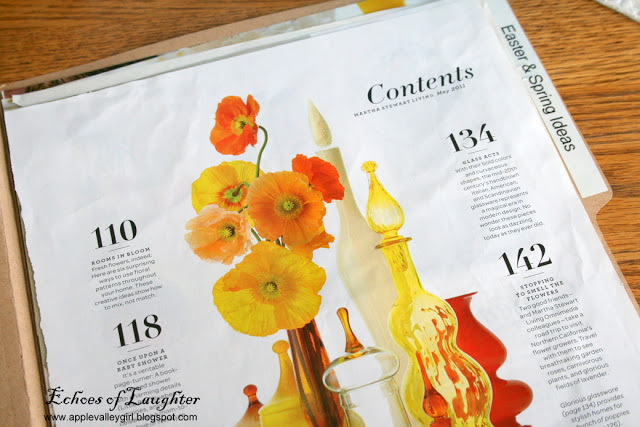 I hate letting them go, but I cannot have piles of stuff around the house for very long.
For years, I have ripped out 'inspiration' pages from magazines and organized them into file folders.
I debated switching them into binders, but that would require hole-punching and page protectors which would also require time, so I decided against it because I just wanted a quick 'drop & dump' method.
This works for me.
A simple box with file folders inside.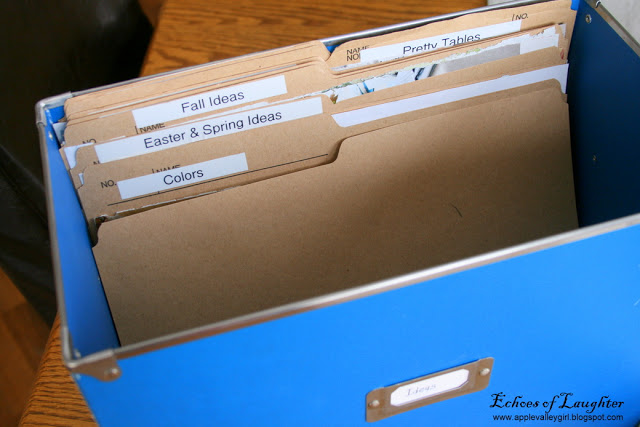 I label the files to show the different ideas I want to keep.
And I clean them out every so often…discarding what doesn't appeal to me anymore.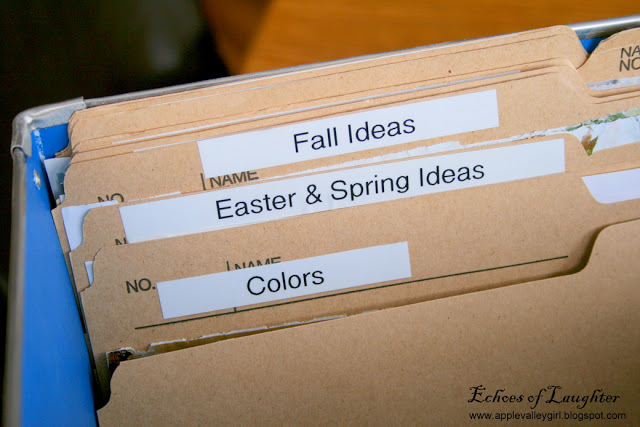 I recently got this file out to look at. Can you guess what I am waiting for?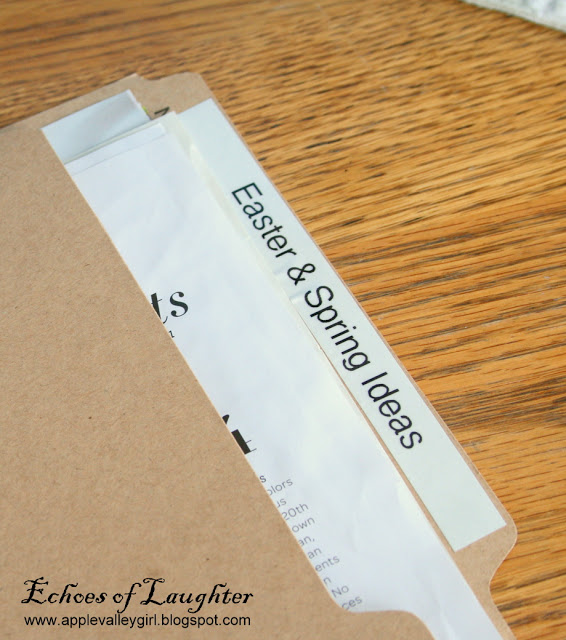 I have noticed a lot of my tear out sheets have come from Martha Stewart, Country Living and Style At Home magazines. So obviously, I should keep those subscriptions.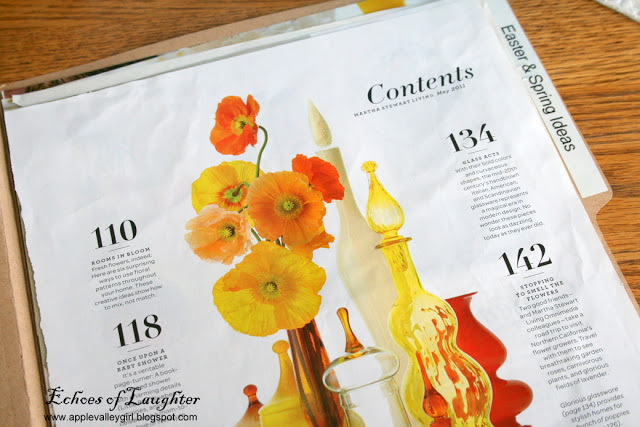 But you know what is replacing all this?
Pinterest.
And yes, I pin!
I think I have 42 boards now with hundreds of pins.
So eventually, I think my magazine tear sheet box will be empty…which is ok with me.
But it works for now.
Do you save magazine tear sheets? If so, what do you do with them?
Do you 'Pin'?
I love pinning because it's pinning and organizing all in one step!
This post is linked to these terrific parties: