I don't know if it's the Maritime blood in me or whether it's my affinity for all seafood, but I am serving my family 'Lobster Rolls' for Christmas Eve dinner.
My mother started this tradition years ago in our little family and it works perfectly because it is yummy, easy and a good pre-cursor to the onslaught of turkey in the days that follow.
The traditional lobster roll is lobster meat mixed with mayo and a little diced celery served in a hot dog bun.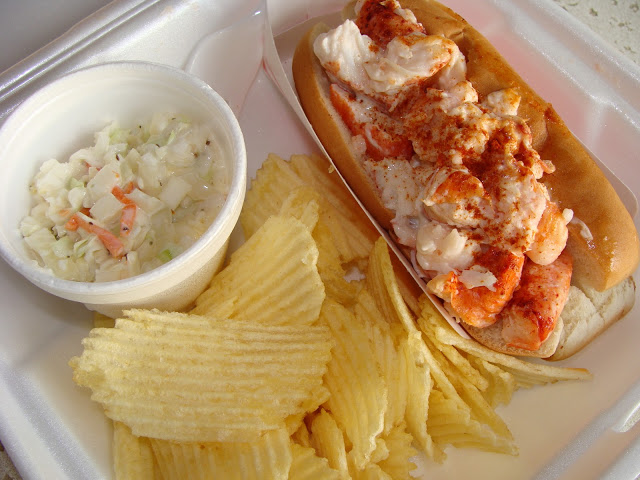 However, while in Florida last March, I learned that there is a 'Connecticut' version where the lobster meat is thrown into a frying pan with butter and then loaded into a hot dog bun.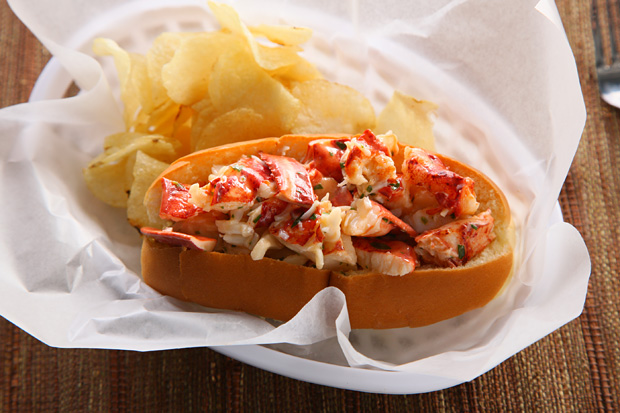 Either way….both are delicious!
I will be serving our lobster rolls with coleslaw and chips on the side.
And a dill pickle.
Can't forget the dill pickle…dill pickles are a must with a sandwich.
What about you? What is your traditional Christmas Eve dinner?