I have been busy with Christmas this week…having lots of fun creating homemade gifts!
I have a number of projects that I want to share with you in the coming weeks.
I have an important rule though.
I want to share with you projects that only take about an hour of your time…because we are all busy people, right?
I like projects that are completely do-able in a reasonable amount of time….so an hour is my rule of thumb.
The first project I tackled this week…
This is a great gift for friends, teachers, book club members and any girl on your Christmas list!
For this project you will need:
Small jars…recycled, canning jars or from the dollar store.
I got these for $1 at the Dollarama.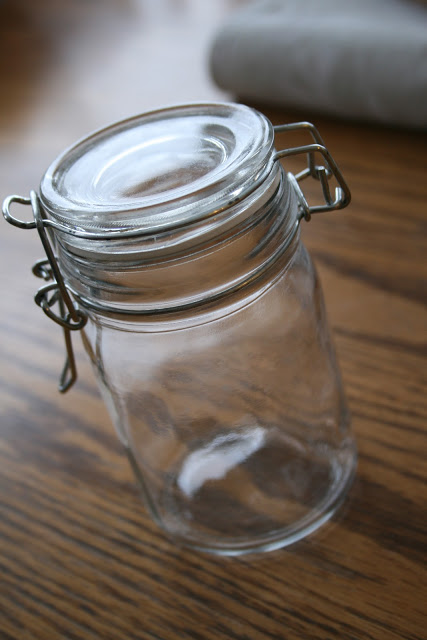 Epsom salts and peppermint oil.
I picked up this bag of epsom salts at Superstore for $4.29.
Peppermint oil can be found at any health food or natural foods store.
I found peppermint oil in the drug section of my local grocery store for $13.99.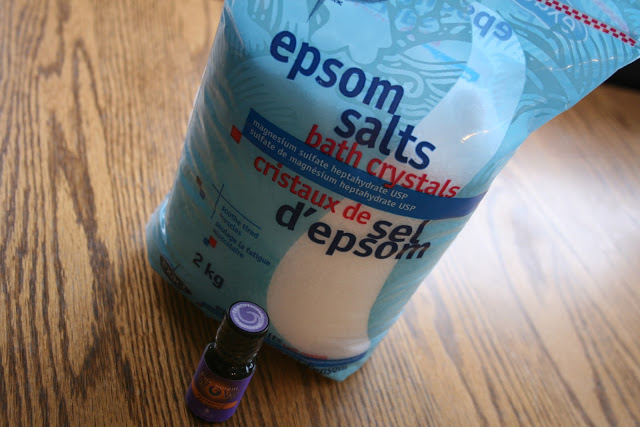 Pour the epsom salts into a bowl and add 8-10 drops of peppermint oil to the salts and mix up with a spoon.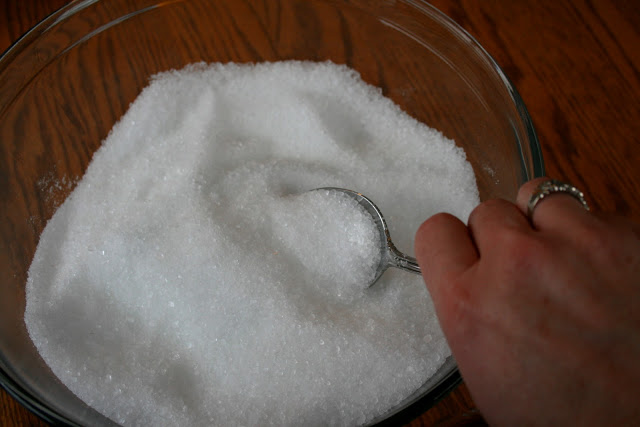 Now scoop the peppermint foot soak into the small, clean jars,
Embellish with ribbon and a mini candy cane if you like.
This gift would also be great paired with soft, fluffy socks.
I picked up a cute red pair from Dollarama.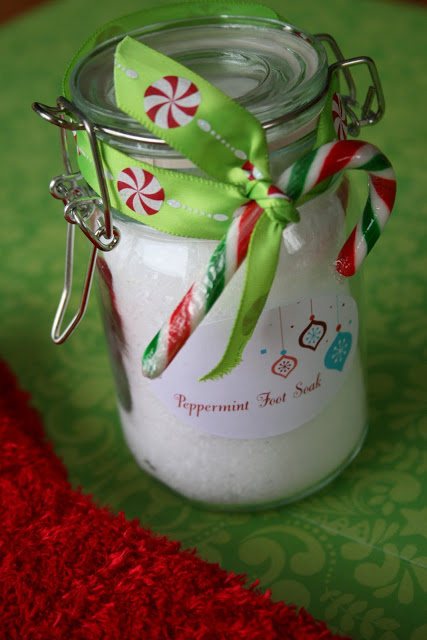 Now, how did I make those labels, you ask?
Here's a tip…Avery Labels has a great site where you can go and design and print your labels online.
I love this site and I have used it several times for address labels, organizational labels and food labels.
I picked up a package of the new oval labels from Staples for around $13.00.
I know that I will use these labels often, so the cost was worth it to me.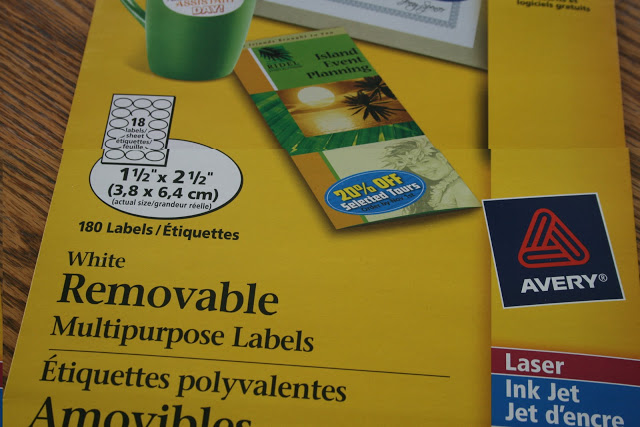 Then I went online to the Avery 'Design & Print Online' tab, put in the number of this product and made the labels.
I then printed the labels from my computer, peeled them off the sheet and put them on the jars.
Easy!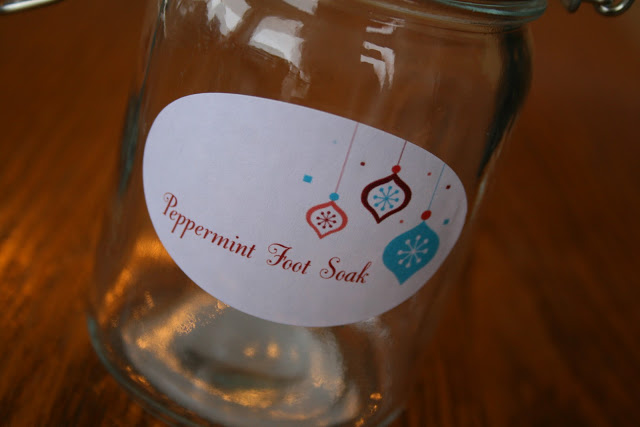 If you have never done this before, it may take you a little time to figure it out, but having this skill is so useful!
You could also make labels with scrapbook supplies.
Whatever works for you!
Using the size jars and the bag of epsom salts I used made 8 jars of peppermint foot soak.
You could use smaller jars to make more gifts if you like!
Here are some other homemade Christmas gift ideas you might like:
And you can take a peek at these boards on Pinterest:

Linked to:
Handmade Wrap & Gift Party, Handmade Gifts,