Here in Canada, we celebrated Thanksgiving in October, and with Halloween come & gone, and Remembrance Day observed on November 11, we can now focus on getting ready for Christmas.
Last November, I wrote
this post
on how I am a formerly 'late to the Christmas party' person.
I used to leave things to the last minute and chronically under-estimate the time it would take to do things….so therefore, I was not enjoying Christmas at all. I found I was tired and stressed out.
I began to think that perhaps there was a better way to 'do' Christmas.
And there is.
And the SECRET is this:
*Start early.*
*Give yourself deadlines.*
*Do only the things you enjoy. Let the rest go.*
Part of starting early is to use the month of November to do the 'work' of Christmas.
November is about for preparing for Christmas.
December is for enjoying Christmas.
I am going to share with you my list for November and the things that I like to do because they give me joy!
1. Christmas Cards-Deadline- December 1st.
I love, love, love sending & receiving Christmas cards. It's one of my favourite things about Christmas.
Our Christmas cards include the annual Christmas photo of the kids and a brief Christmas letter to share our news as I still have many older family members who do not have computers.
I want to have my Christmas cards in the mail on December 1.
2. Christmas Baking-Starting November 19th.
I love putting on Christmas music and making myself busy in the kitchen whipping up treats to share with loved ones. Baking relaxes me and I like making old favourites along with trying out a few new things.
This is a cookie platter that I made up last year to share with friends.
I gave out 5 of these platters.
Next week will be 'CHRISTMAS COOKIE' week here at Echoes of Laughter. I can't wait to share some treats with you and I also have a blogging friend joining in with me on the fun!
I am starting Christmas baking this week…beginning with the treats that freeze well.
3. December Daily Album for 2011-Deadline December 1st.
I started doing this 2 years ago and I love this project. It's involves making a mini-scrapbook with a page for each day of December to record all the little things that make up the season.
I plan to have my mini album ready for December 1 so that I can just add a picture and little writing for each day.
4. Christmas Decorating-Deadline-Last 2 Weeks of November.
I love creating fresh tablescapes for the season. I plan to have the holiday decorating done by the end of this week…everything but the tree.
We will decorate the tree as a family the first week of December. We love to listen to Christmas carols while decorating the tree and then we have appetizers and watch 'Elf". It's one of our fav Christmas traditions.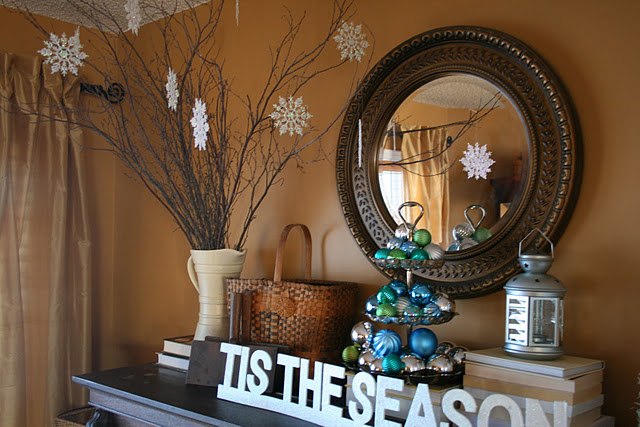 5. Shopping Complete-Deadline-December 1st.
I do not enjoy Christmas shopping in December with heavy traffic, full parking lots and long line-ups.
I know some people enjoy shopping in December because it puts them in the Christmas mood.
But I would rather be home baking!
My personal deadline to have my shopping completed and wrapped is December 1st.
For the last few years, I have had a 'shopping date' with a friend where we go shopping on a weekday while the kids are in school and we start early, shop, have lunch, and finish up.
For me, it's a huge sigh of relief to have this done early!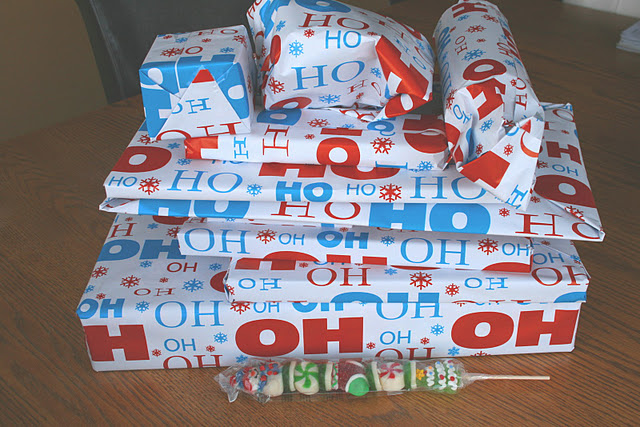 By having the work done in November, December brings lots of time to spend with my family….cuddling up in warm flannel jammies, sipping hot choc, playing games and watching movies.
How about you? Will you join me in using November to get some things done?
What do you plan to tackle first?
Edited to Add: I have had some fantastic comments that this post is really helping people tackle Christmas in a more organized approach. My blogging friend Meg at
'Nutmeg & Company'
made this list after reading my post.
This post is linked to these terrific parties:
Design Dazzle