This was my little craft project for today.
Updating our wreath for fall.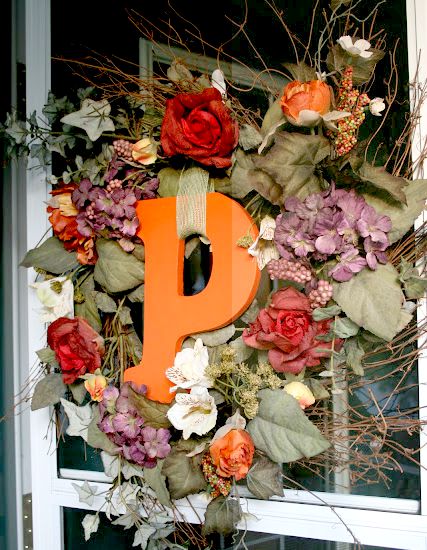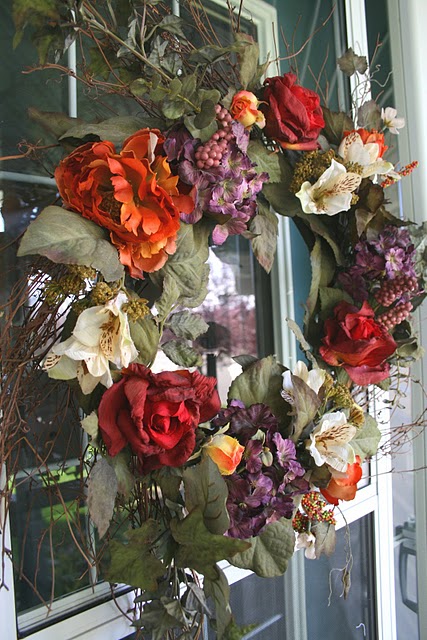 This morning I made a quick trip to Michaels and picked up some of the new Martha Stewart craft paint and a white letter for the monogram.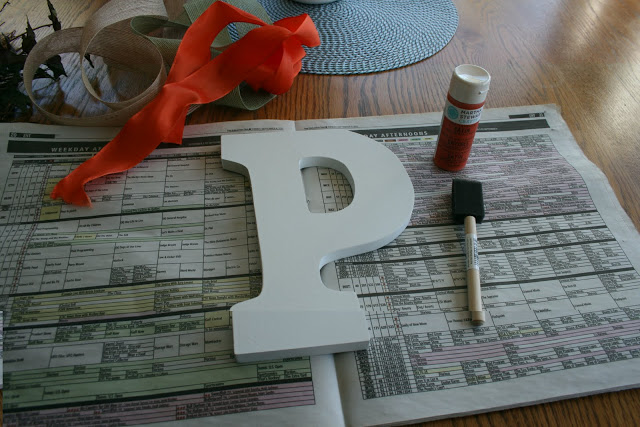 Three coats later it looked like this: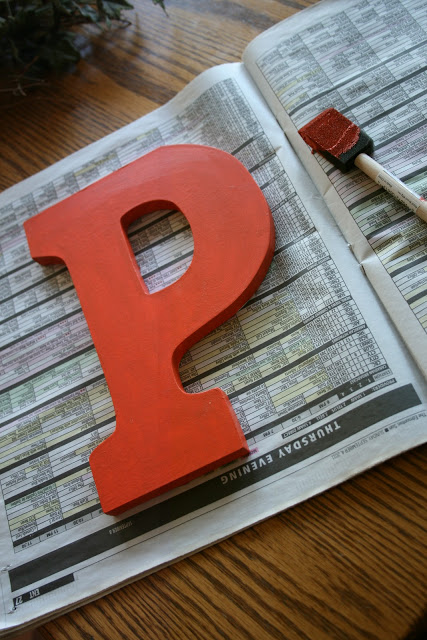 I threaded some ribbon through it to attach it to the wreath.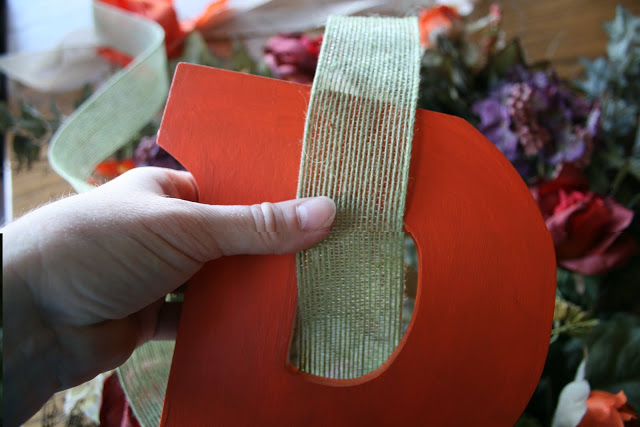 And now we have a new look for 2011, except for the strange line through the photograph which is the result of some faulty uploading to blogger.
I will try to upload a better photo tomorrow!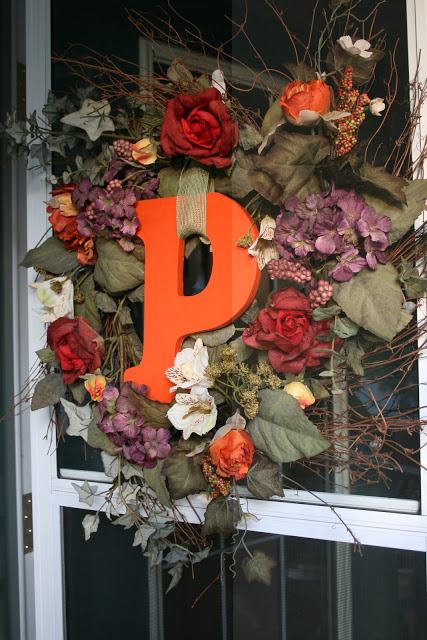 Today we had such gorgeous weather!
I hope the month of September is just like today.