I am so excited to share the first day of Apple Treats Week with you today!
The first treat I am sharing is a recipe for Salted Caramel Apple Cookies.
I have been making this recipe for about 13 years, but the caramel & salt part is a recent addition to this cookie.
It reflects my love of salty & sweet together….and it is just divine.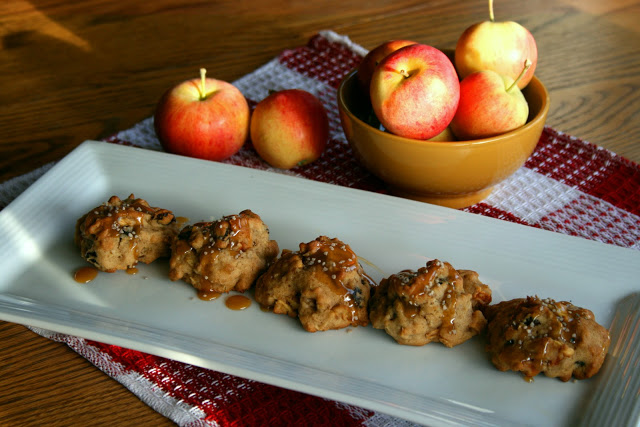 Please don`t be intimidated when you see the words salted caramel apple cookies…it is really not that super fancy or hard…I promise.
I am not a gourmet baker by any means. And there are already a ton of blogs out there that do super-fancy to- die-for desserts.
I want to give you a simple & easy recipe that you can fit into your day….these cookies take no more than 10 minutes to mix up; another 10 minutes to bake and 3 minutes to drizzle caramel sauce and sprinkle salt on top.
Simple Dimple!
For this recipe, you will need 1 and half cups chopped apple. Prepare this before you mix up the dough.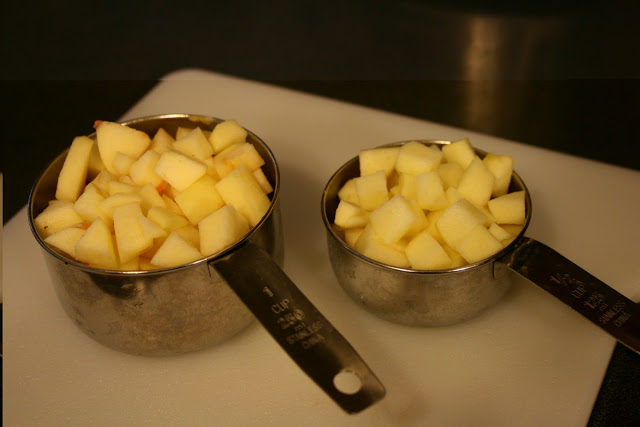 This is the simplest of all cookies to make…a drop cookie recipe. It only takes a few minutes to mix up in a mixer.
Salted Caramel Apple Cookies:
In medium size bowl, stir together:
1 3/4 quarters cup of flour
1/4 tsp. salt
1/2 tsp. baking soda
1/2 tsp. cinnamon
1 cup chopped nuts… I used walnuts.
Set aside dry ingredients.
Wet ingredients:
1/2 cup butter, room temperature
1 cup brown sugar
2 eggs, room temperature, well beaten with fork
1/2 cup quick cooking oatmeal
Stir in:
1 cup raisins (can be omitted)
1 and half cups chopped apple
Cream butter & brown sugar together in mixer.. Add beaten egg, oatmeal and fruit.
Add bowl of dry ingredients. Mix well.
Drop from teaspoon on to greased cookie sheet.
Bake at 375 degrees for about 10 minutes.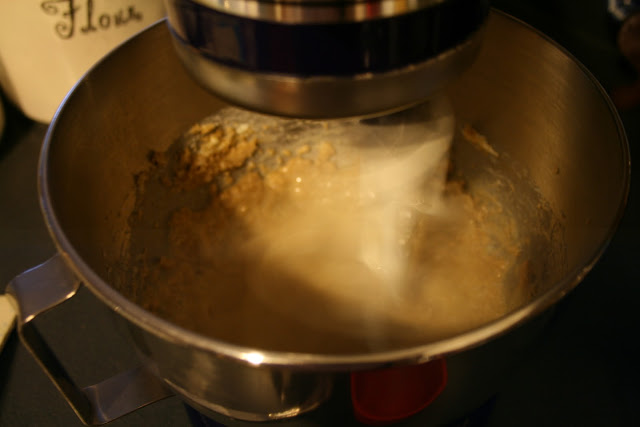 Let cool on cookie sheet for 2 minutes. Then transfer to wire rack to finish cooling.
Makes 3 dozen.
Option Number 1:
You can stop right here.
You have a great cookie for a lunchbox treat or an afterschool snack.
If you don`t have caramel sauce & salt…that`s totally okay.
You have made Apple Walnut cookies…and they are yummy!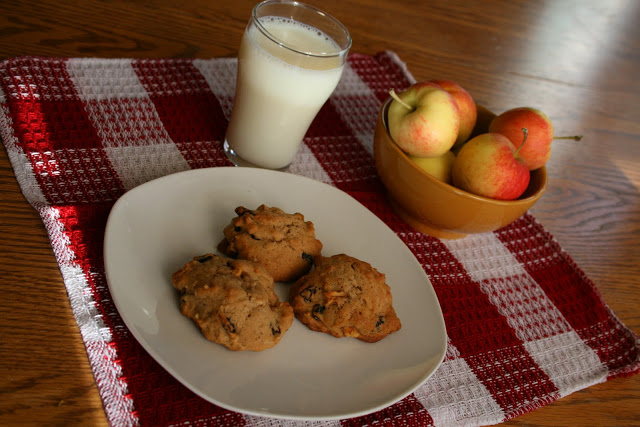 Option Number 2:
If you desire, caramel sauce & salt can be used to make Salted Caramel Apple Cookies.
I use these 2 things to add the fun to my cookies.
The caramel designer sauce can be found at the Bulk Barn if you are in Canada.
The smoked salt I found at my local deli.
I love smoked salt…it has such depth of flavour. But regular crystal salt is fine.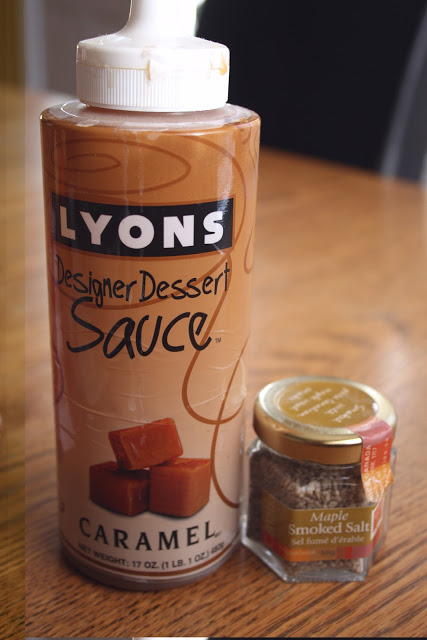 Drizzle and sprinkle the cookies and Finit!
You are done!
Now you have a super delicious cookie that looks pretty on a plate.
Great with a cup of tea and guests.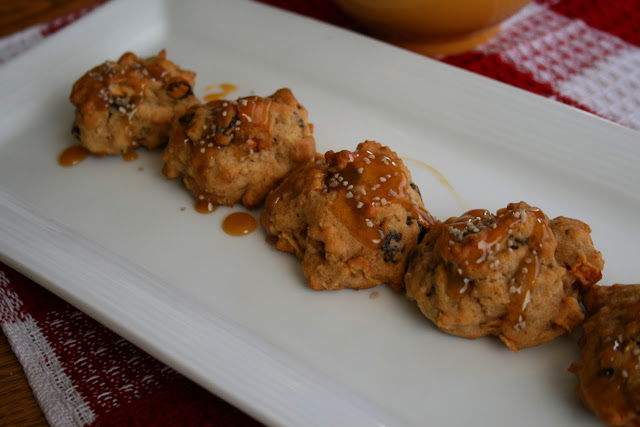 I have to say that as I was taking pictures of this to share with you, the smell was driving me crazy!
The cookies smell so good!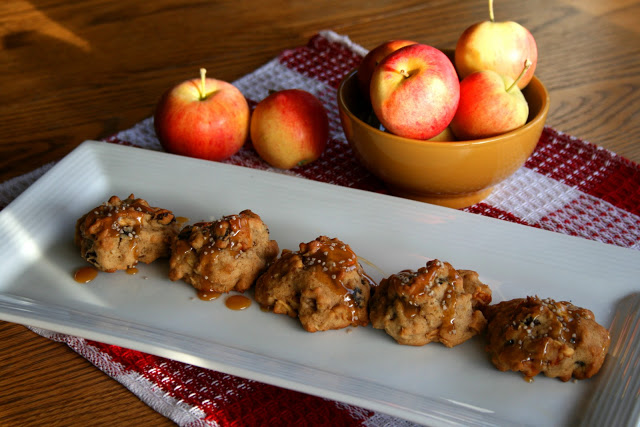 I also wanted to show …this is the lonely apple tree in my backyard.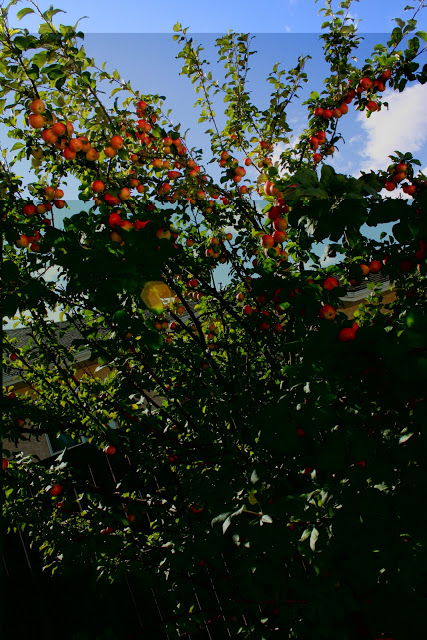 My heart is so happy to have this little tree.
It keeps a piece of home, the Annapolis Valley, close to me.
It also gives me one heck of a lot of apples!
And they taste so good!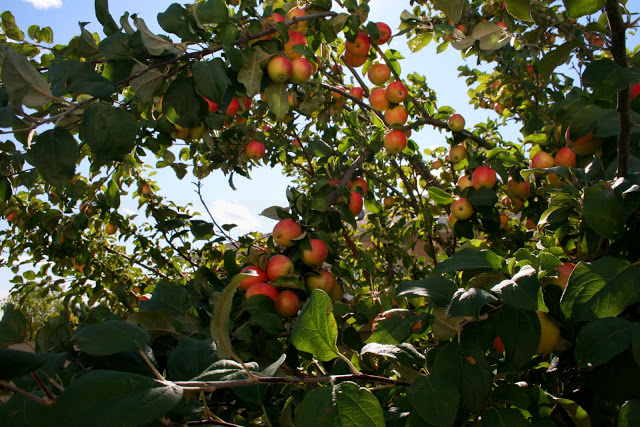 I can run outside and pick a basket of apples whenever I like.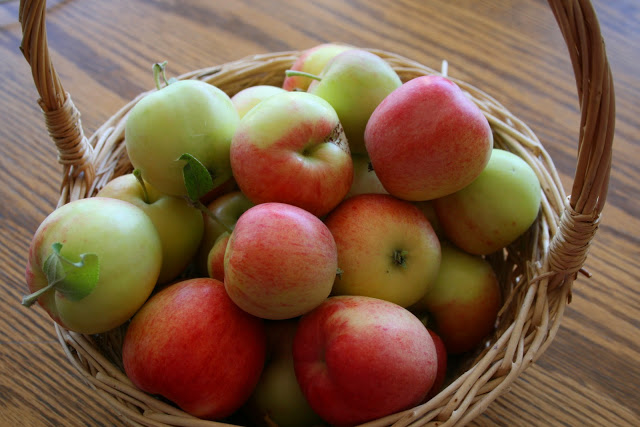 Thank you so much for joining me for the first day of Apple Treats Week!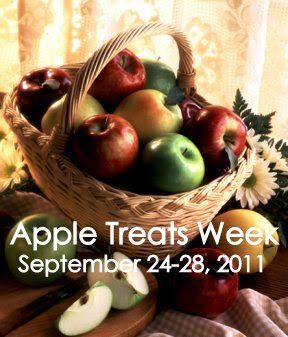 Be sure to join me tomorrow for another yummy apple treat!
Thank you so much for reading!
This post is linked to these great parties: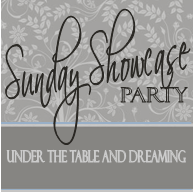 Weekend Wrapup Party @ Tatertots and Jello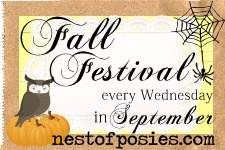 "