Today was my birthday.
I was up half the night with my youngest, who was not feeling well.
I had plans to go & sew with a friend today, but I was too tired to even think about sewing… plus I didn't want to take Tyler out anywhere.
I was kind of bummed about my plans getting squelched.
But a girlfriend called & invited me to come for lunch with her at the library.
Little did I know that she threw this wonderful little lunch picnic for my birthday.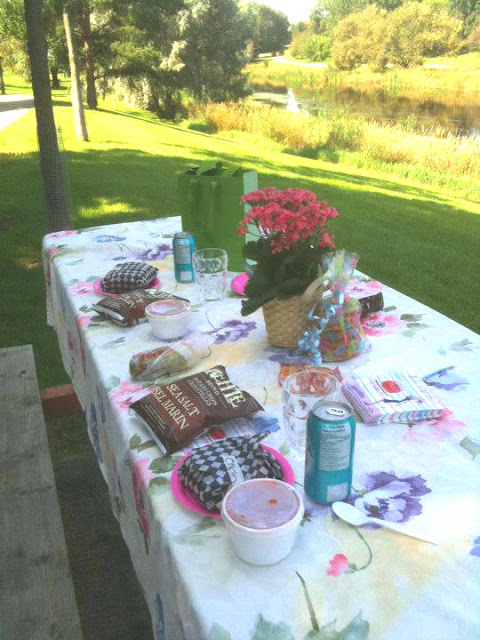 She brought a pretty tablecloth…and fresh flowers.
A simple but delicious lunch of a sandwich, soup and chips from the local deli.
Homemade chocolate cookies.
It was perfect!
I felt so special and it really lifted my spirits!
I am so grateful for thoughtful girlfriends!
This post is linked to these terrific parties: