I had the wonderful pleasure of helping to put together this wonderful sewing studio for a very good friend of mine.
She is a very busy mom of 4 children who works full-time and also takes on a full slate of volunteer commitments.
She is truly an amazing mother, wife & friend…always with a smile to greet you.
This sewing studio initally started out with a hodge podge of furniture with the sewing tables being 2 foldable banquet tables….like the kind you buy at Costco.
But a flood in the basement of the home required the room to have new flooring,paint & furniture.
My friend showed me the room when it looked like this….just a coat of pretty blue on the walls.
She asked for some help for this room.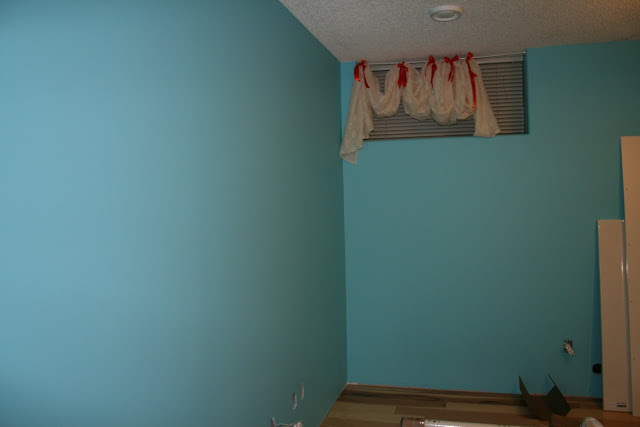 As soon as I saw this room, my mind immediately recalled the beautiful blue studio of Donna Downey as shown below.
This became our "Inspiration Picture" for the room.
And here is the "After".
It is so much better than 2 folding banquet tables!
It is a space that is happy and bright.
A wonderful space for this Mom to relax and quilt and craft to her heart's content.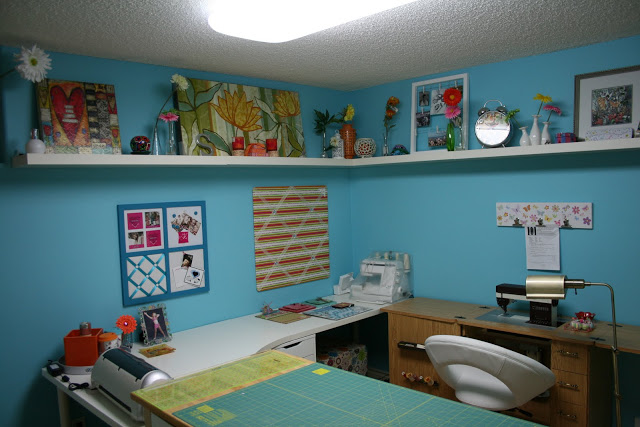 The trusty Pfaff sewing machine has it's own space with a clipboard above for hanging quilting patterns.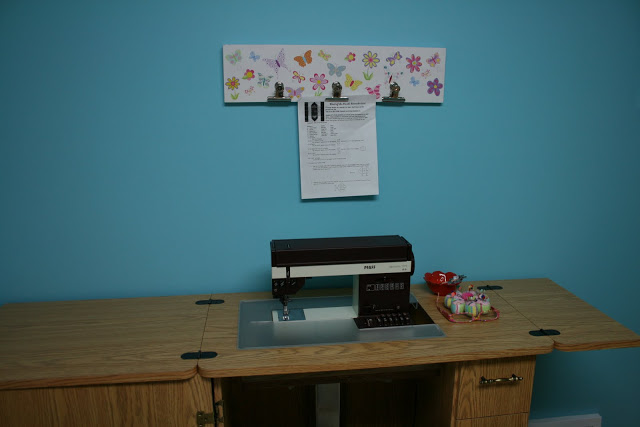 A comfortable chair and a great light complete the sewing area.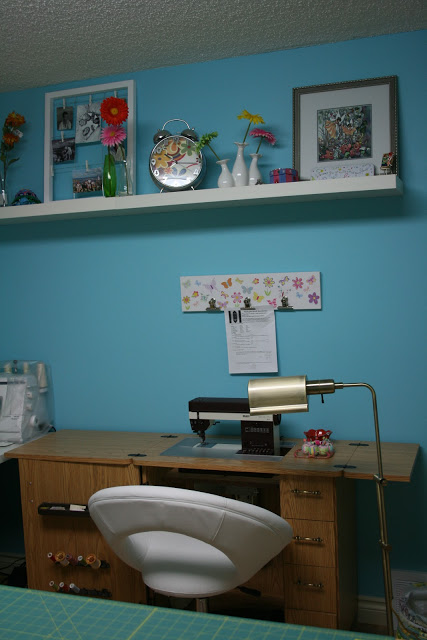 A cheerful collection of artwork & vases with flowers add just the right amount of happy.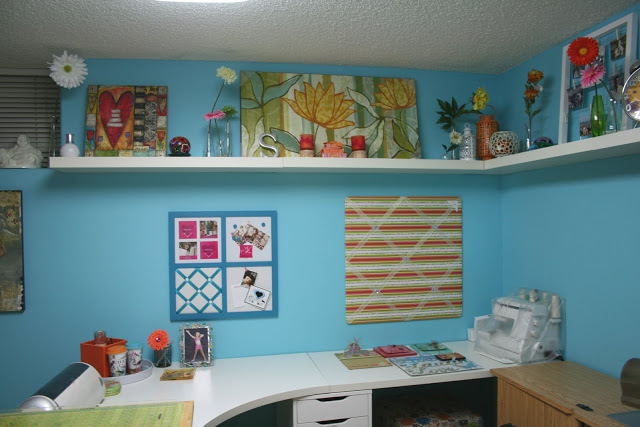 A little tea corner for a break from sewing sits here.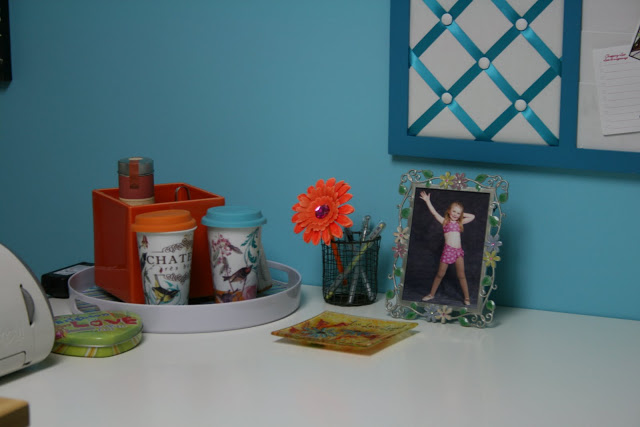 A ladder for displaying quilts makes this area interesting & fun.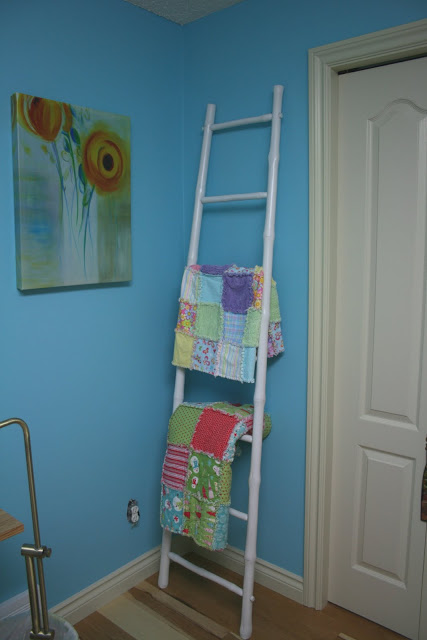 And the workhouse for storage in this room is an IKEA expidite piece.
It holds books and fabric for future projects.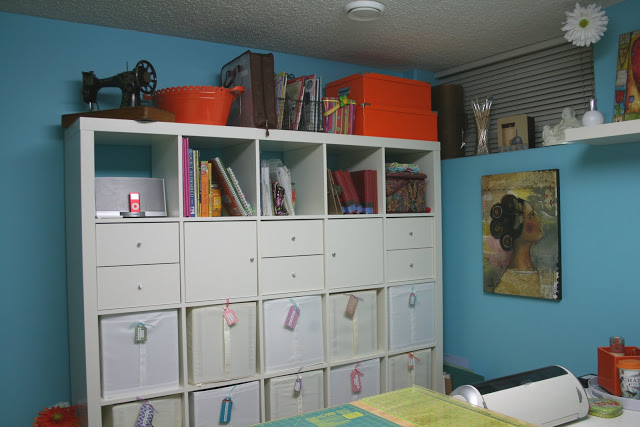 The IKEA island acts as a cutting surface for quilting projects.
Previously, Mom had been going upstairs to the kitchen to do cutting, but it was my suggestion to add this island to the room so she didn't have to trod upstairs anymore.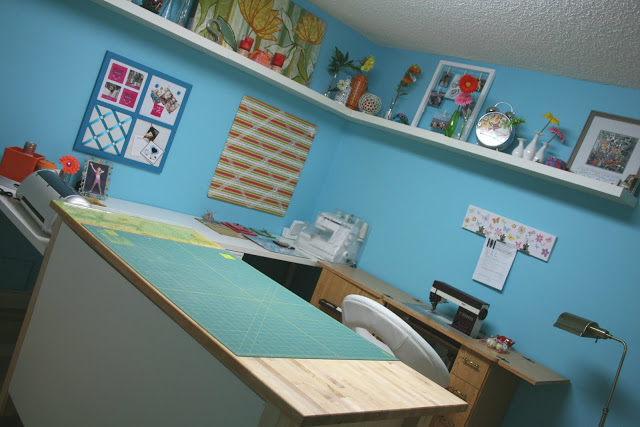 Isn't this a beautiful room?
I am so happy that my friend has this little haven for herself.
I think as busy Moms… we all need a happy space for ourselves.