For many years, my Mom made strawberry jam in the summer.
I adore this jam….for me it is the perfect compliment to a toasted english muffin with butter.
So, making freezer strawberry jam has become a summer ritual for me now too.
Here are the kids and I as we picked strawberries for jam in 2006.
But now that they have aged to a teenager and an adolescent, I couldn't convince either of them to come pick berries with me!
Jeepers!
What's a mom to do?
You get over it and you buy the berries! That's what you do!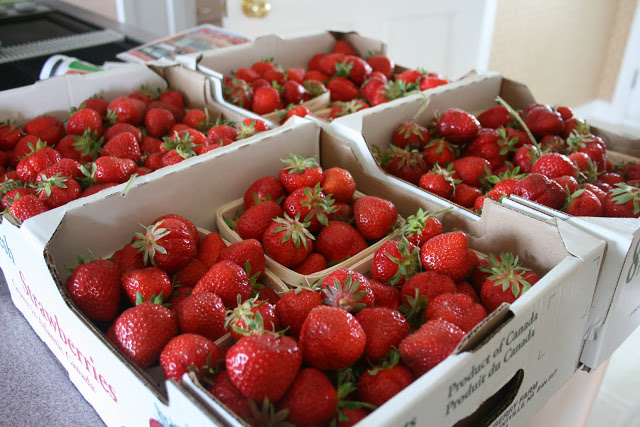 I have to say that I am extremely biased when it comes to strawberries.
To me, there is nothing that tastes better than a Nova Scotian strawberry.
I am not fond of those ping pong balls called strawberries in the grocery store during the off season.
And did you know that the #1 importer of Nova Scotia strawberry plants is Florida?
Our berries taste that good!
So here is Mr. Rascal helping to spin the berries dry after a good washing.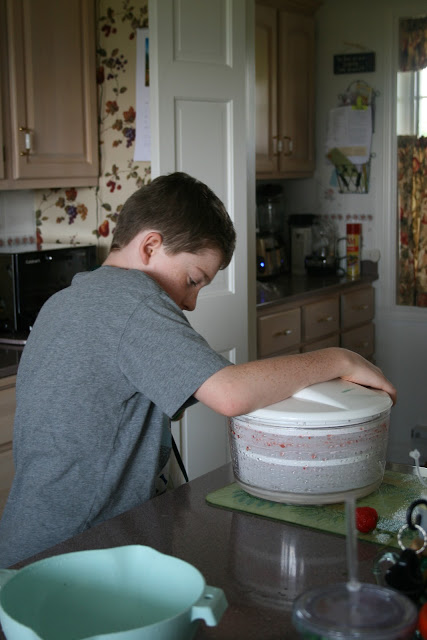 My Mom….my mentor and best friend.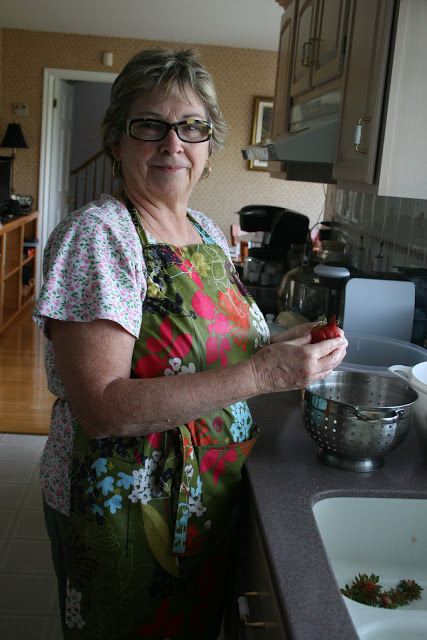 Mr. Rascal helping to slice the berries.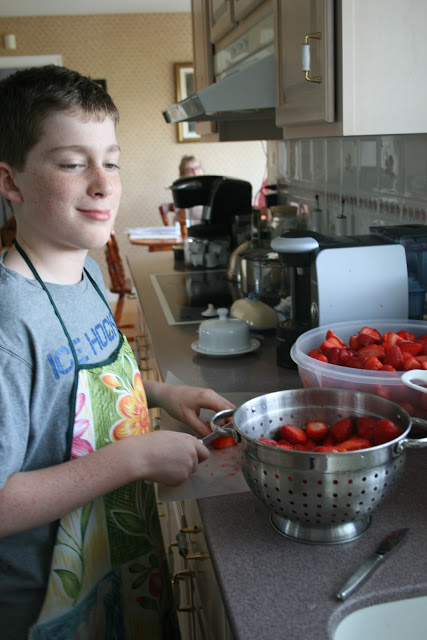 If you have never made freezer strawberry jam before….it is the easiest jam project ever.
This is the perfect BEGINNER project.
If you can mash potatoes and stir….you can make this jam!
It consists of washing berries, mashing berries, adding sugar, stirring, adding certo and lemon juice, more stirring and then throwing it into jars.
Just follow the easy directions on the Certo package!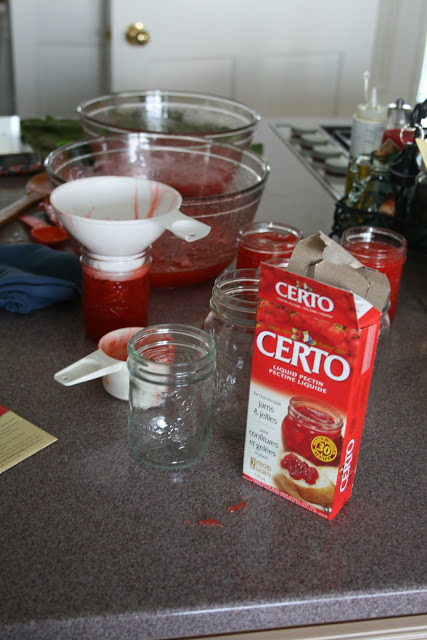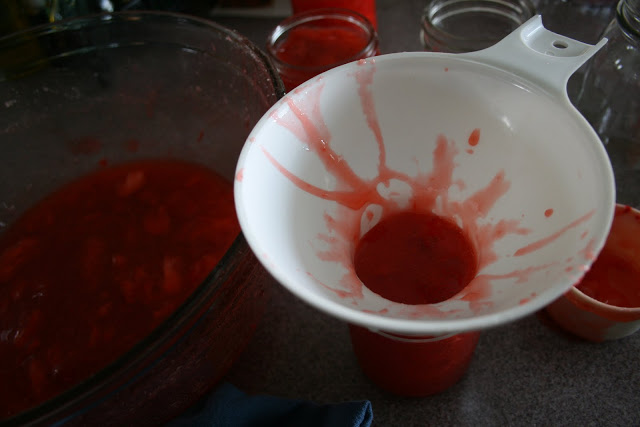 You are done!
That's all.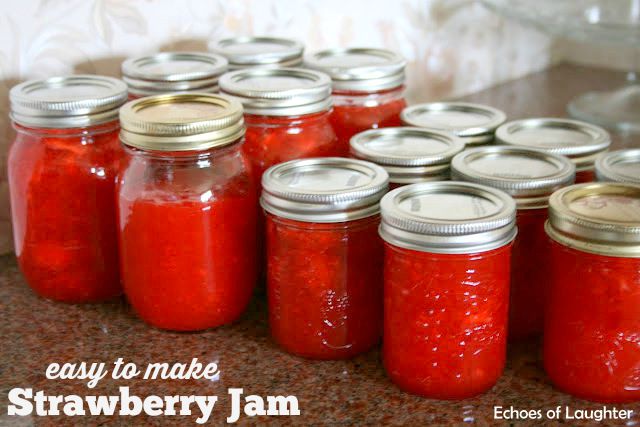 Look…I made 4 batches of jam and 8 bags of berries for my mother's freezer in 3 hours.
And yes, these are coming with me back home to Alberta!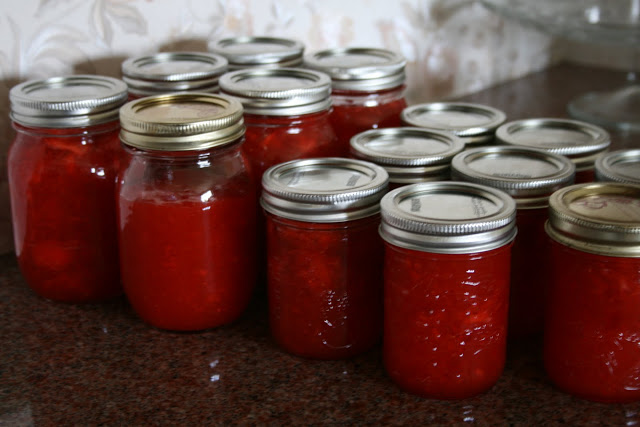 So I can have my toasted-english-muffin-with-butter-and-Nova Scotia-strawberry-jam treat
when it's -40 outside in January!
This post is linked to these terrific parties:

Strut Your Stuff Saturday at Six Sisters Stuff
Sundae Scoop @ I {heart} Naptime