You didn't really think I would go on vacation for a whole month and NOT find some organizational project to tackle, did you?
I can't help it….it's just the way my brain works!
So while eating breakfast in my parent's kitchen one morning…it came upon me that I could tweak the 'breakfast station' to make it more functional & organized.
Here is the breakfast area before…
Take note there is no toaster or coffee maker.
BEFORE: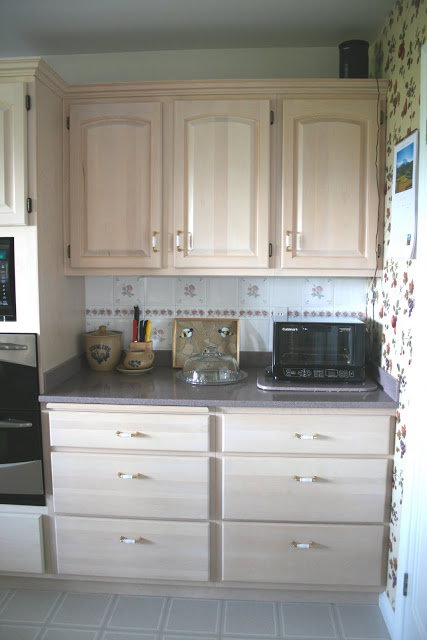 Now this is better…the toaster & coffee maker can finally attend the breakfast meeting.
AFTER: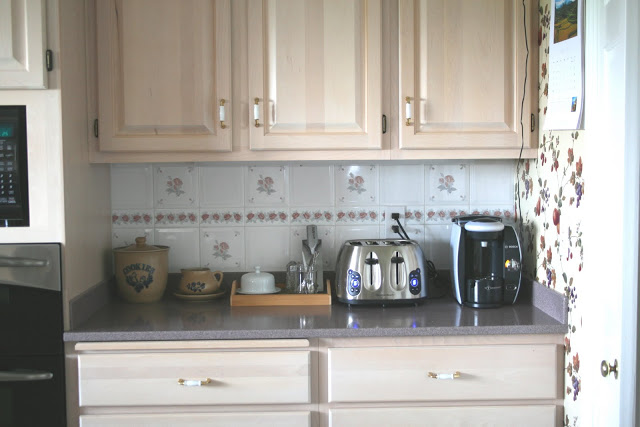 Observe the cereal cupboard. There are no bowls or spoons for cereal located here.
Or bread plates or butter for toast. Or bread for that matter.
BEFORE: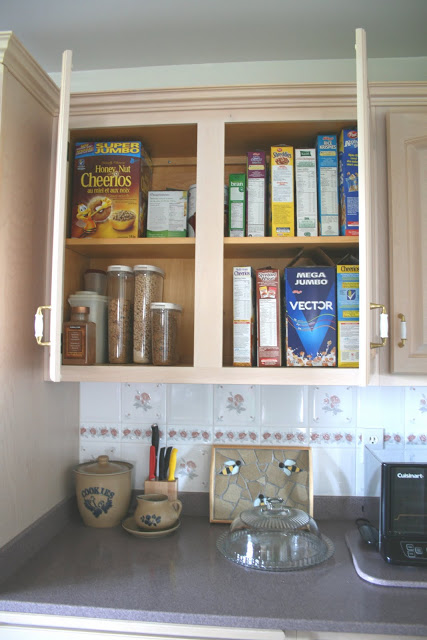 We added a second shelf to the cupboard on the left which made room for cereal bowls, bread plates, egg cups, fruit nappies, toppings for oatmeal and toast. The butter dish is on the counter for easy access; and the bread now lives in a drawer below too. Much better!
AFTER: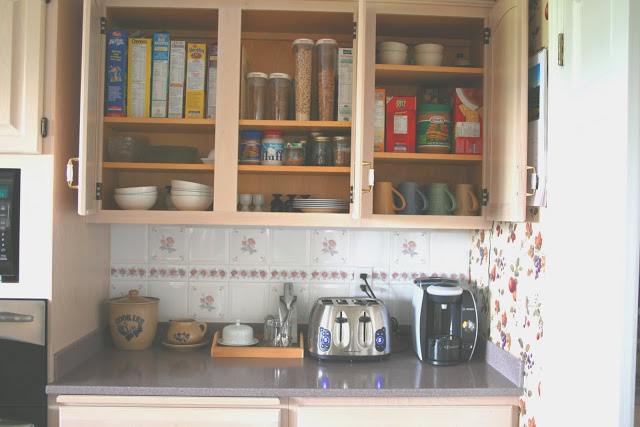 Before the toaster oven and a catch-all drawer took up valuable real estate.
BEFORE: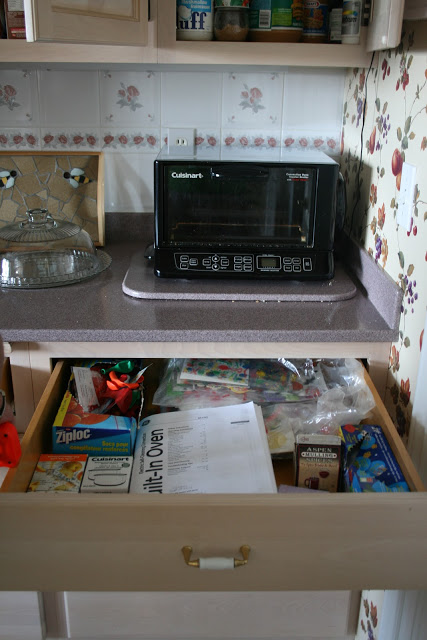 Now behold the coffee area with mugs above and pods for the Tassimo coffee maker organized in a newly installed cutlery/coffee drawer below.
AFTER: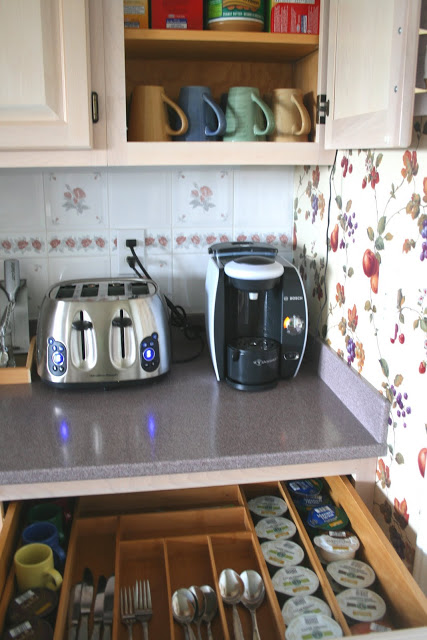 Now this breakfast area works beautifully.
One visit here can bring you a bowl of cereal, a plate of toast and a mug of coffee.
And for the amount of overnight guests that my parents host on a regular basis,
this re-organization of the breakfast station makes perfect sense!
This post is linked to these great parties: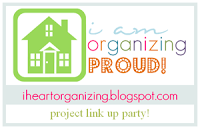 Strut Your Stuff Saturday at Six Sisters Stuff
Sundae Scoop @ I {heart} Naptime