I have always loved this image from
Style At Home
as an example of a perfectly styled bookcase. I love the colour blocking of the books in particular.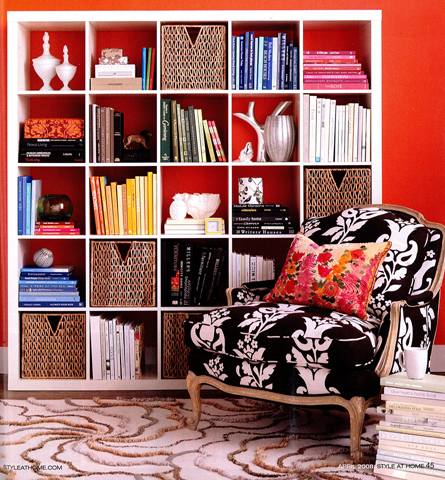 When I spring cleaned my office area….I decided to give colour blocking a try for organzing the books on this book shelf…which has to hold books, photo boxes and scrapbook albums.
I don't own a ton of books anymore since I purged many that I knew that I would never read again and gave them to the kids' school for their annual book sale.
I only kept the books that I absolutely love.
I also had to make room for 3 of Becky Higgin's Project Life Kits on the bottom shelf.
I really love how it looks…not as cluttered as before I started.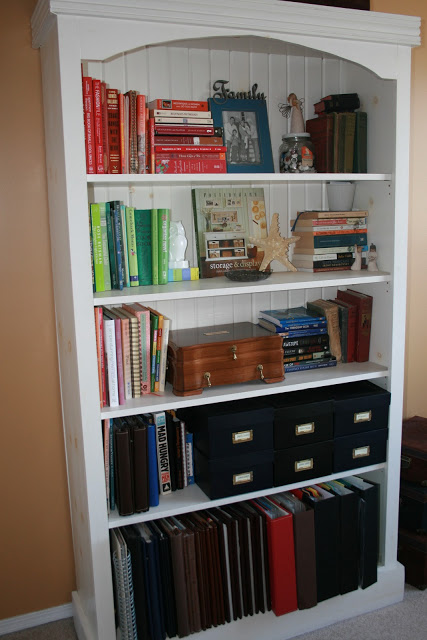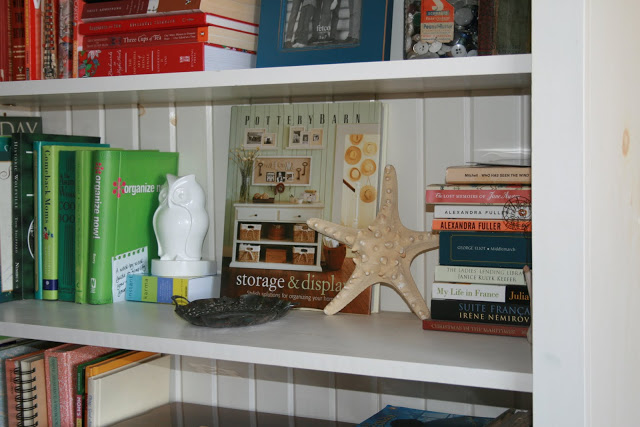 How about you?
Have you tried colour blocking a bookcase?
This is post is linked to: