The caring and keeping of home is a never ending job.
But it's a job I love…..and I hope everyone who enters our home feels it's warmth.
I do have a few home goals for 2011 and they are:
1. To keep it looking fresh and pretty.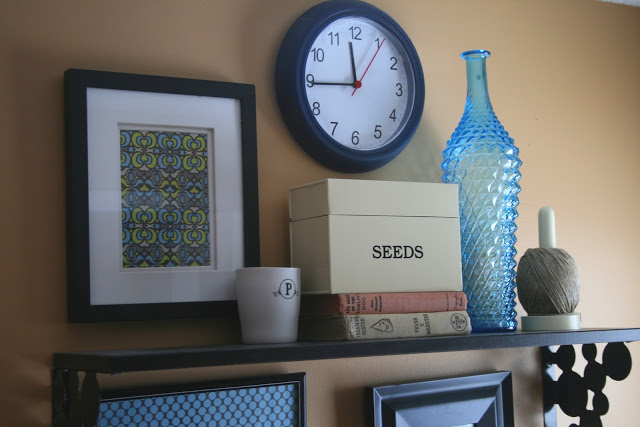 2. To put frames around these ugly standard issue builders bathroom mirrors.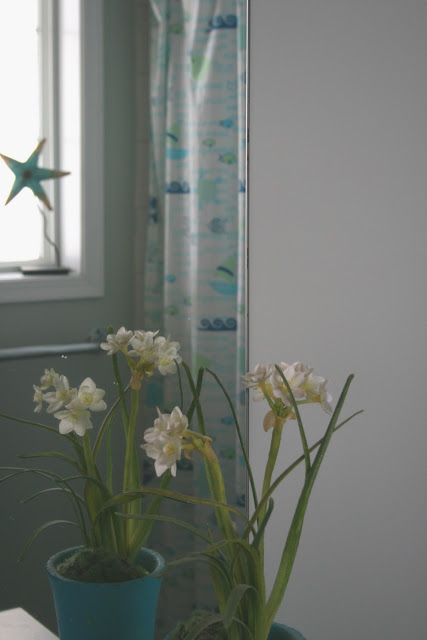 3. To pretty up this mudroom closet by freshening the back wall which has seen too many shoe and boot marks.
I am thinking paint or wallpaper.
It would be nice to use paint I already have…along with a graphic stencil.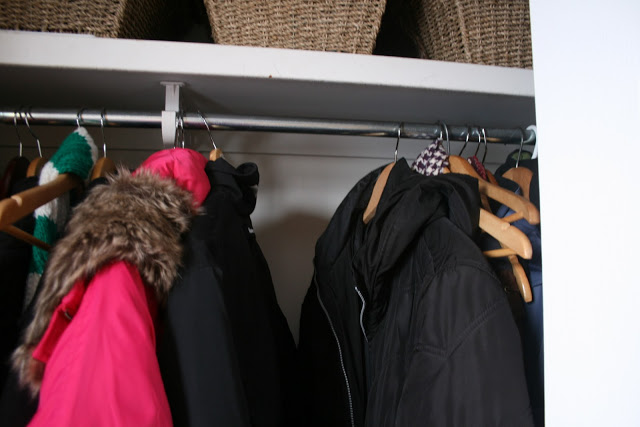 4. How about this hideous-looking pantry? She sure could use a 'Stacey & Clinton' makeover.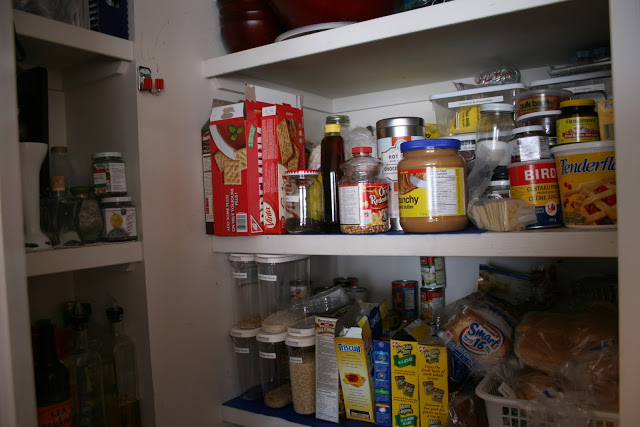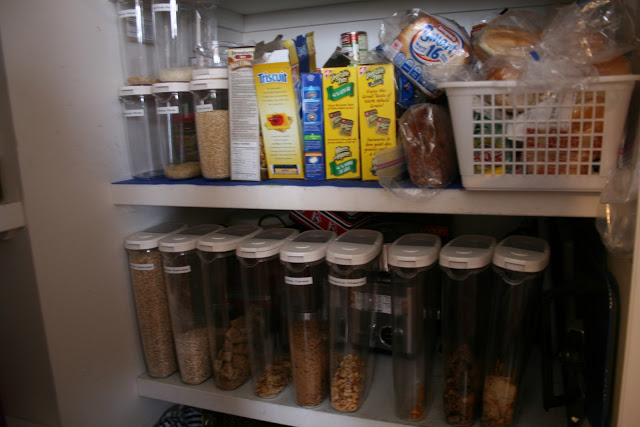 5. I sure would like to purdy up this little dog feeding station.
I have a few ideas.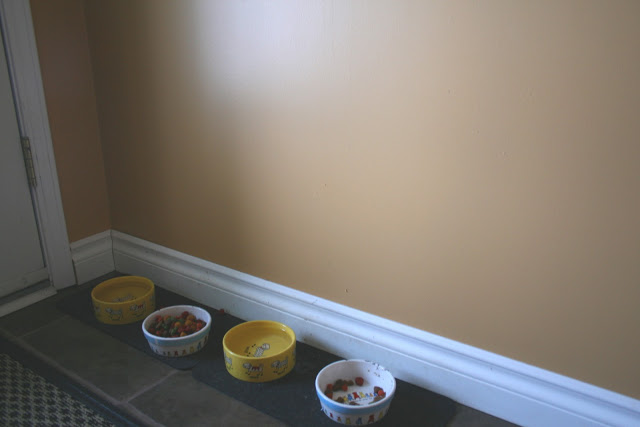 6. The stairs to the basement family room. Super yuck. Super ugly. Get that paint brush out right now!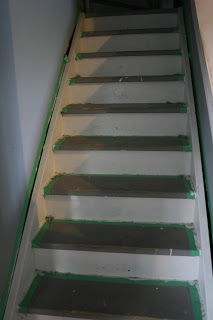 I think I plan to tackle those stairs first. I started them months ago by painting the risers and sides white.
Embarassingly, they have been left in this state far too long.
Now you know all my secrets.
This post is linked to the home goals party at Nesting Place.