The decorating is done at our house.
And I have promised myself not to 'tweak' anymore.
It's time to just enjoy and move on to other things of the season.
Our dining table has this simple basket of ornaments~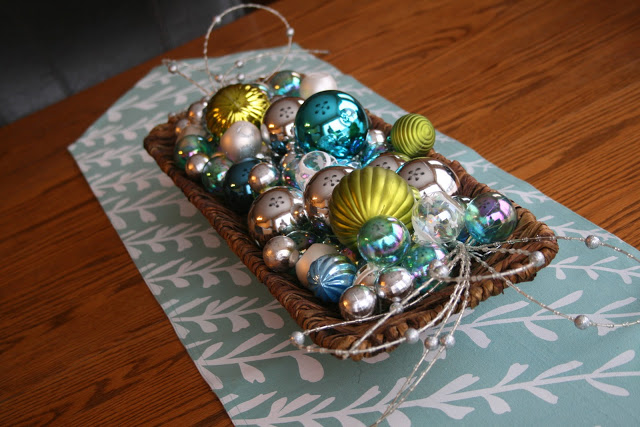 I started off with this look….but it wasn't working for me~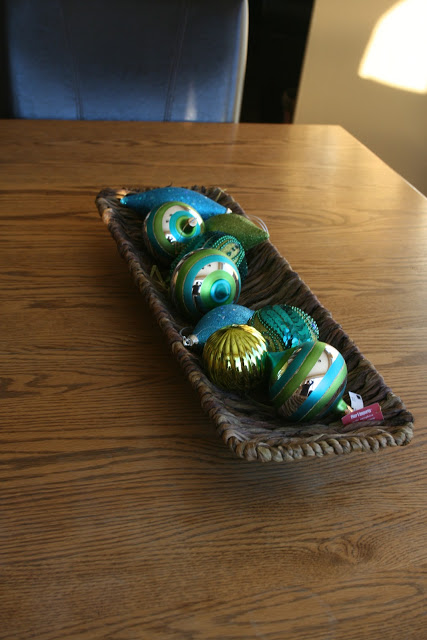 So I removed everything and started again.
This works much better with the rest of the house~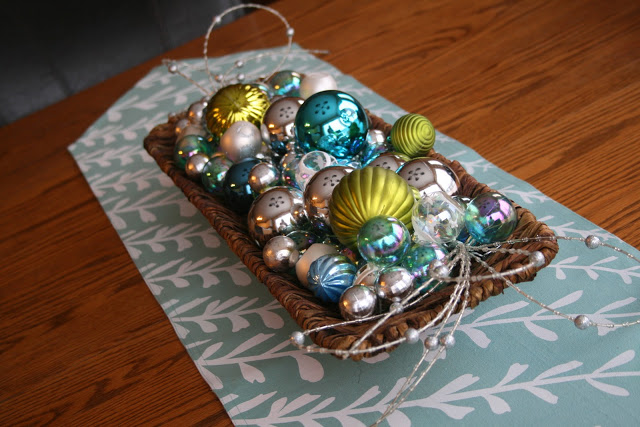 And here is the side table in the corner of the living room~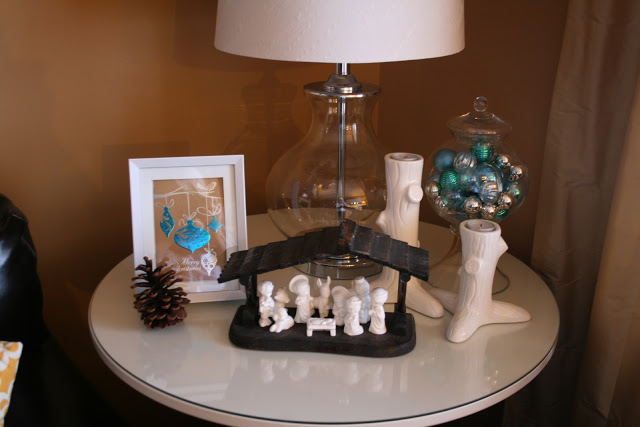 This nativity set is a precious keepsake.
It belonged to my grandparents and I remember it in the living room at Christmas time.
Besides it's sentimental value, I love it for it's small size and it's very humble simplicity.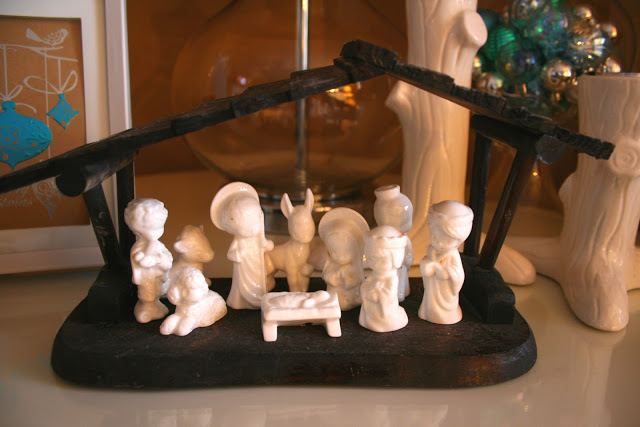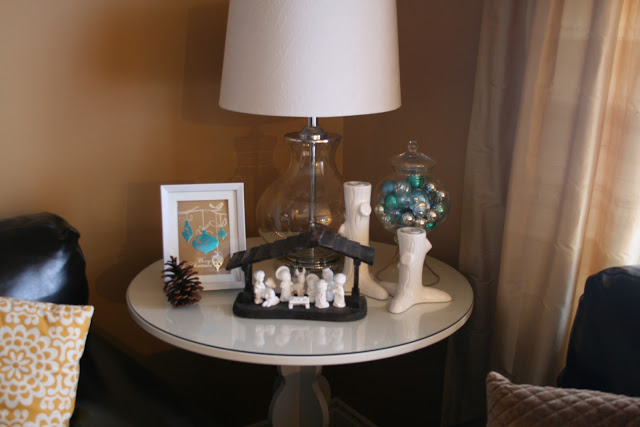 And the next few pics are the whole house together.
This year's look was sparkly white, silver, with accents of blue & green.
I bought only a few new extra small silver balls…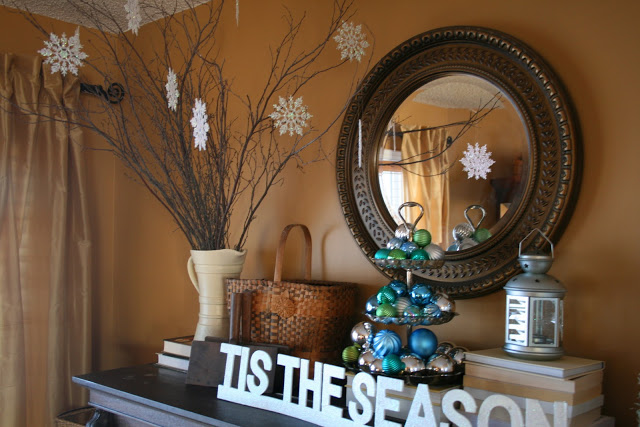 and a few candles to add to this tray~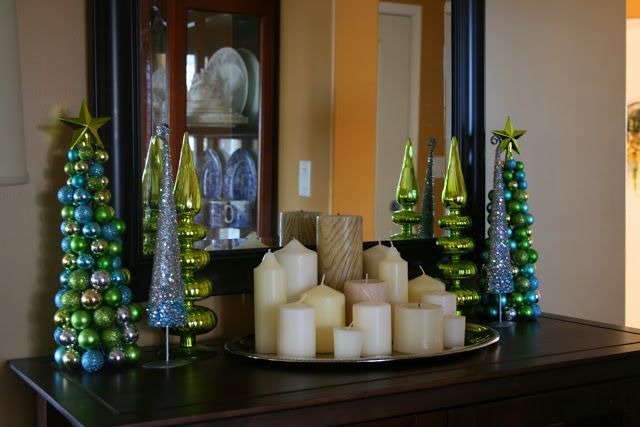 The branches came from a tree in our yard~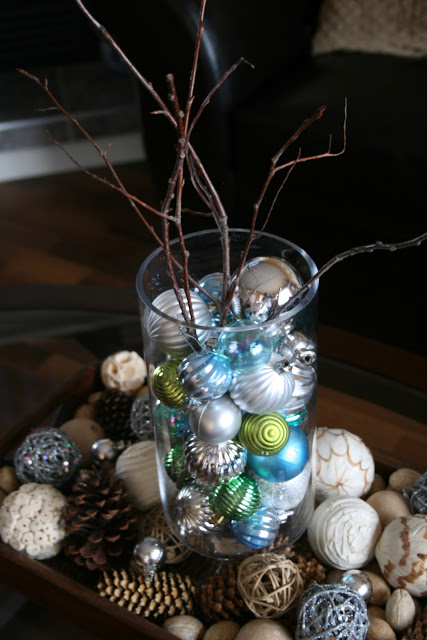 Overall, a simple look.
I left many, many decorations in the storage closet this year.
It just felt great to have a more streamlined plan.
It is amazing what can be done with ordinary things from around the house like glass dishes, trays, candles and a few books. If you take the ordinary things and add in branches, pine cones, and shiny ormaments…you can have a great look for not a lot of money.
And I love that.