This has to be one of the neatest projects ever!
Recycle a Starbucks coffee cup into a Scrapbook!
Genius!
However, I cannot take credit for this project…the inspiration came from
this post
on Ali Edwards site.
The coffee cup makes a great sturdy cover for a little book.
You begin by first rinsing out the used cup.
Take scissors and cut out the bottom of the cup.
Then fold like a book and carefully, with scissors, trip down one side so that your book opens.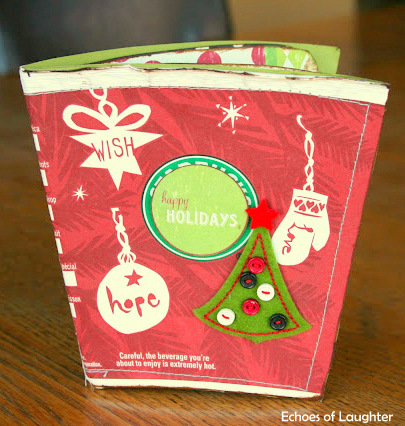 Then you use the coffee cup to make a template for the interior pages, making them about a half inch smaller then the cup itself. If you like, you can take the sewing maching and sew around your 'scrapbook cover'.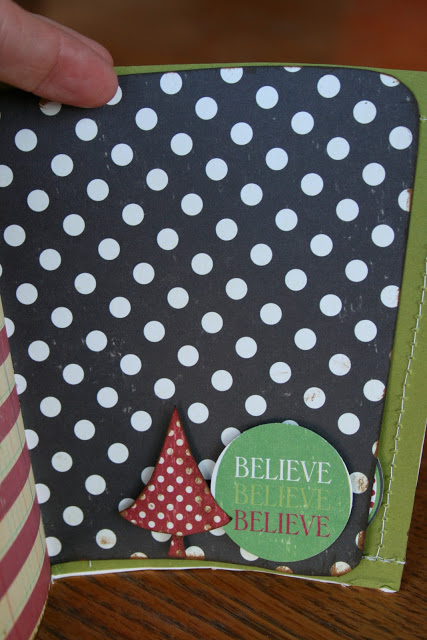 In my project, I sewed down the middle of my book to hold the interior pages…but you could also simply staple the pages. I made about my book with 4 interior pages which give your 8 pages front & back.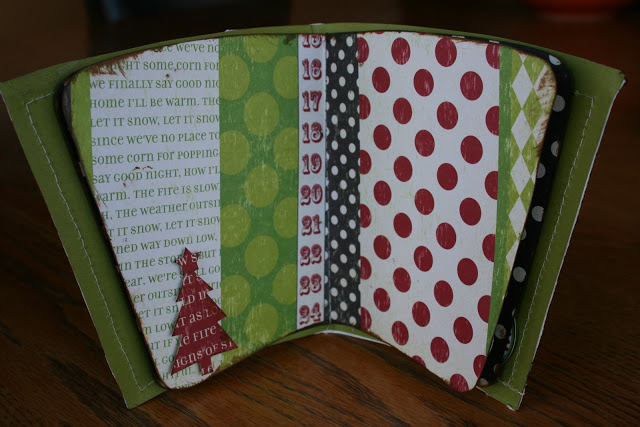 Here is the back of the coffee cup scrapbook: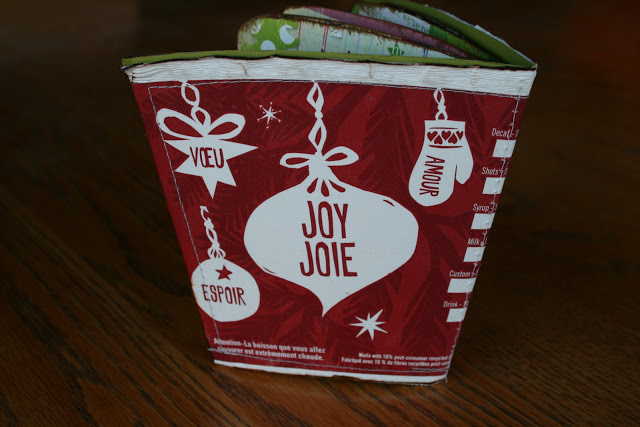 And I used a brown ink pad to ink around the edges for a fun look.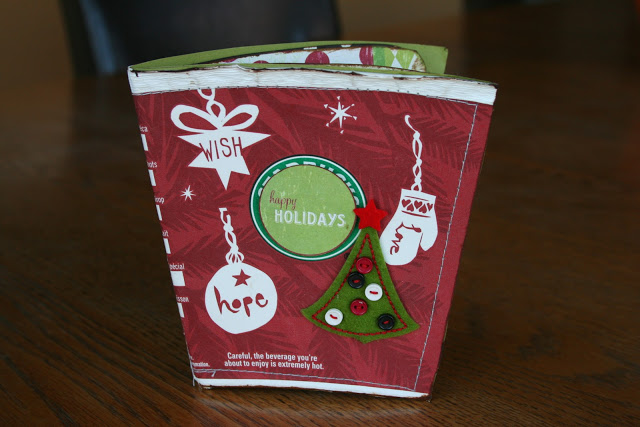 I love this little project because it costs almost next to nothing to make…..a recycled coffee cup, some scrapbook papers and a few embellishments.
A perfect gift for those coffee lovers on your list maybe?
This post is linked to these terrific parties: