Today I tackled a kitchen project that I have been contemplating for a while.
My kitchen is very small…with not a lot of counter space.
I have a 'baking centre' tucked into a corner cupboard of my kitchen where I store all of my baking supplies.
But bending into a corner cupboard to get out large containers of flour and sugar often is not fun.
So…. I decided to solve that problem by doing this: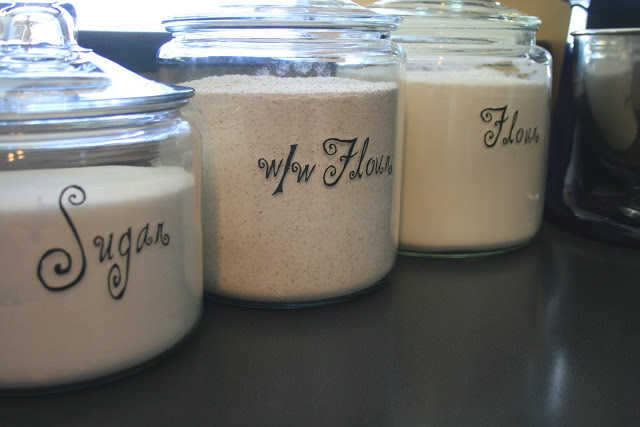 I had some glass canisters from Ikea & Walmart.
First, I emptied & washed them out.
Then I dug these out of my scrapbooking stash of stickers: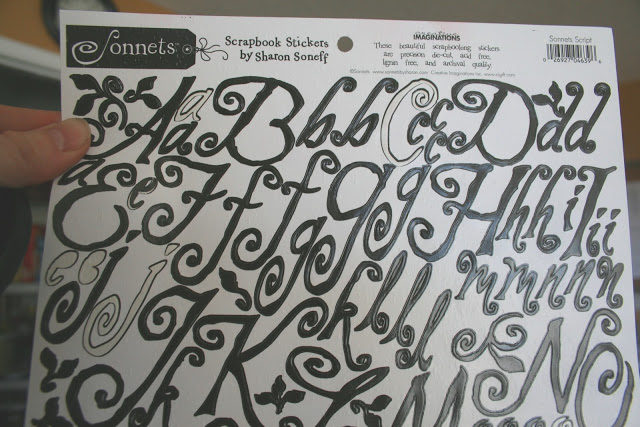 And did this: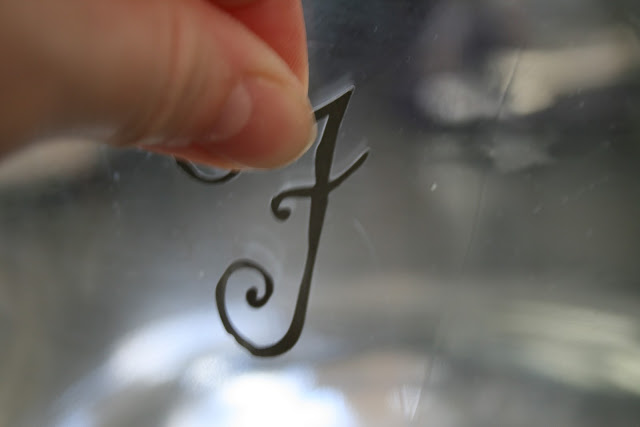 I made 2 for flour: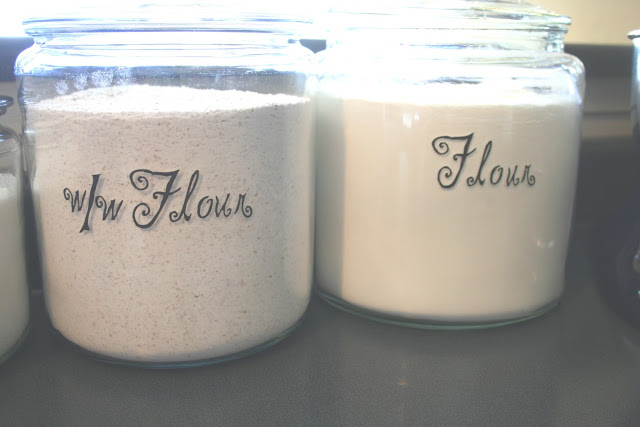 And one for sugar: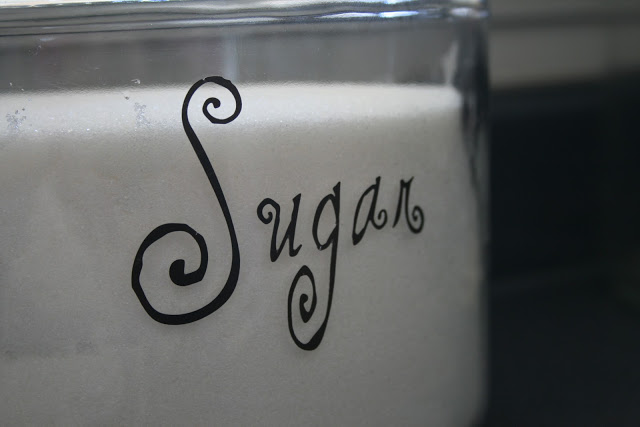 And now my little 'baking center' looks like this: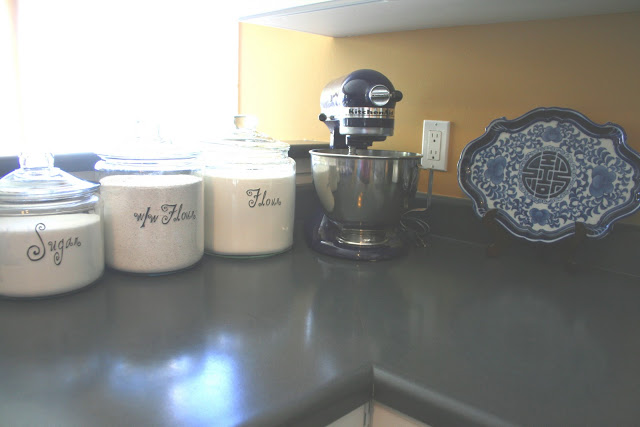 I was worried that these glass jars would eat up too much counter space.
But I think it works!
It makes these thing so much more accessible.
No more bending into a tight corner cupboard.
And now I'm off to make some cookies!