Since my daughter has claimed my favourite reading & watching TV spot on the sofa lately….and I feel so rude kicking her out of what was my spot, I have now claimed this chair as my new resting place. The only problem was that it needed a lamp for reading.
So, I went on a search for a lamp to be a sidekick for this chair. My budget was small….only $100 was what I had in mind. I didn't want anything fancy…just something to blend into the room. After checking around numerous stores, I settled on this Martha Stewart bamboo-look lamp from Home Depot. I like the classic shape of the lamp with the linen drum shade. It adds the perfect touch of light and warmth to my new nesting corner.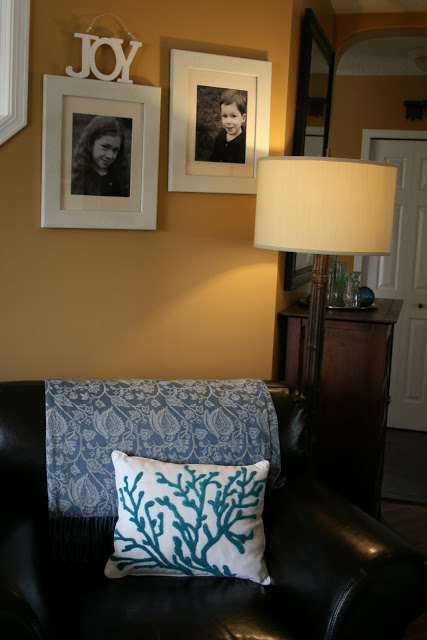 This chair is also the perfect spot for winter…it is only a few feet from the fireplace. And just beside the martinit bar too. Maybe I will get some actual reading done now!


This post is linked to: