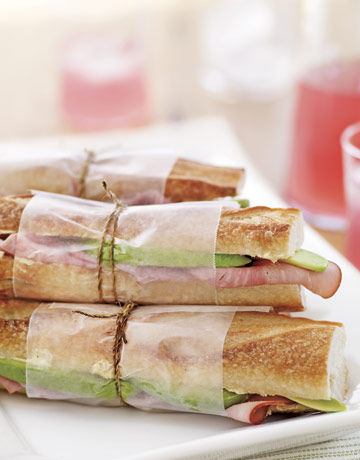 (photo credit: My Home Ideas)
Now that fabulous weather has arrived, we have been eating our lunches outside.
It is such a nice change.
We have been experimenting with a lot of different types of sandwiches.
All of which are so good.
We like red onions, radish sprouts, avocado slices, different cheeses, olives, and artisanal breads.
Yummy!
Our menu plan for this week:
Monday- Toasted Shrimp sandwiches with veggies & dip.
Tuesday-Pita Pizzas on the grill.
Wednesday-Pasta with marinara sauce and ground beef & salad.
Thursday-Grilled chicken with caesar salad.
Friday- Picnic supper.
I thought I would share my absolute favourite summer dessert~Strawberry Soup.
I first learned to make strawberry soup in a cooking class in 2002.
My teacher was a fabulous chef with the most amazing recipes.
It is very simple to make… all you need for equipment is a blender.
And it only takes about 10 minutes to make….most of which is assembling the ingredients.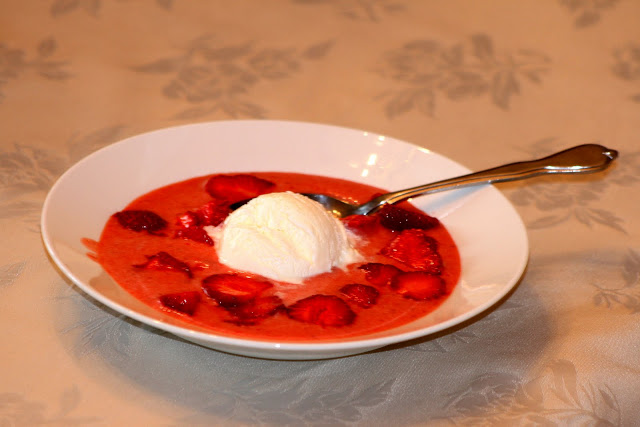 Strawberry Soup
Base:
2 cups strawberries
1 c. brown sugar ( I have cut this back to 1/2 cup)
1 c. water
1 large orange
2/3 c. white wine
1 c. plain yogurt
Method:
Place brown sugar & strawberries in food processor/blender and puree 1 minute.
Take orange and squeeze out fresh orange juice. To OJ add white wine. Then add to strawberry mixture. Add plain yogurt. If too thick, add water. If too thin, add more strawberries. This makes soup base.
I usually ladle the soup base into bowls and I finish off with a scoop of vanilla or strawberry ice cream in the middle of the soup, with more fresh strawberries sliced on top. I also usually garnish with some whipped cream and a little finely chopped mint, but in the picture of the soup above, I did not have the chance to do this because the kids wanted to eat the soup right away and did not want to wait for me to whip the cream.
The ice creams melts down into the soup as you eat it, and it is oh-so-delicious!!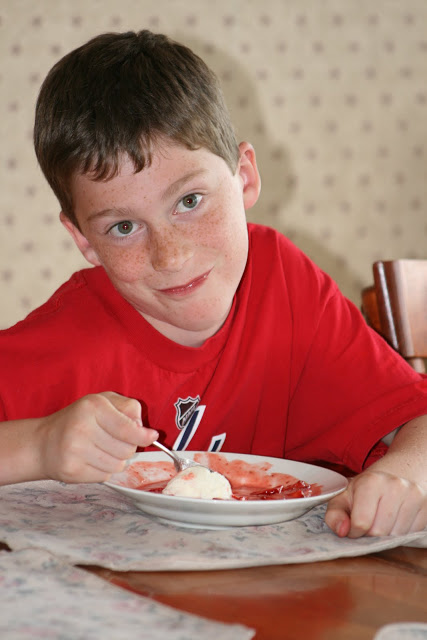 Even my 'Mr. Picky Eater' loves this for dessert!
I am linking this post to:
Menu Plan Monday @ I'm An Organizing Junkie
{Head over there for an abundance of meal plan ideas}
Delicious Dishes @ It's a Blog Party
Tasty Tuesday @ Balancing Beauty & Bedlam
Strawberries @ Crunchy Betty