The peonies in my yard have finally bloomed. I have missed them for the last 2 years since I left for Nova Scotia for 6 weeks before they flowered. I absolutely love peonies….and they remind me of my beloved Grandmother.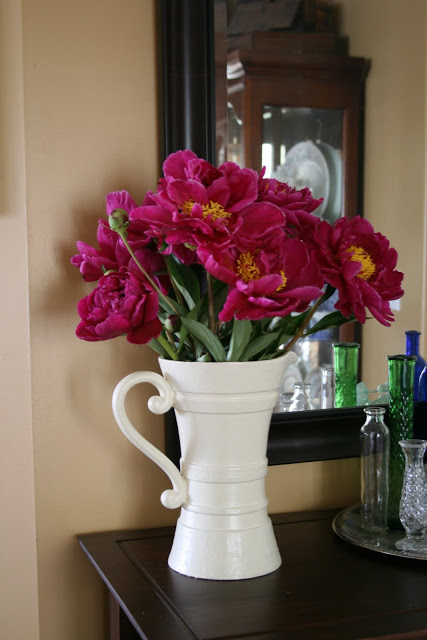 I picked a bouquet for the white pitcher.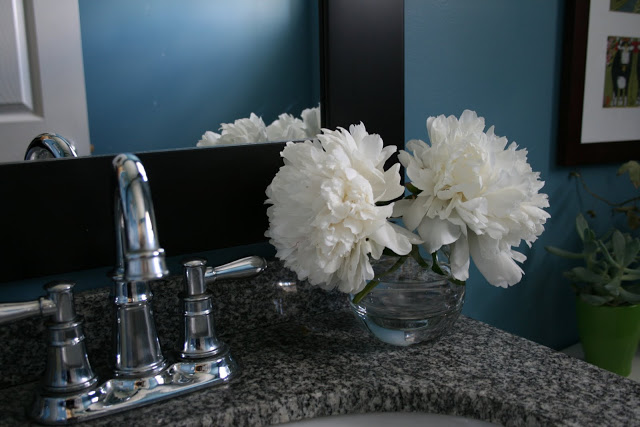 And cut a small bouquet for the powder room.
There is nothing like fresh flowers.