One of our favourite things to do when we visit a city is to scope out the local 'candy' store. Some places have fabulous candy stores. Our very favourite store is "Freak Lunchbox" in Halifax, Nova Scotia.
This store has punch. This store has flavour. You absolutely cannot miss it's "big personality" streetscape. It's fun and unsual name…it's bright colour scheme and it's party atmosphere inside make it a must see destination. I have been in candy stores in other big cities…but this one is unforgettable.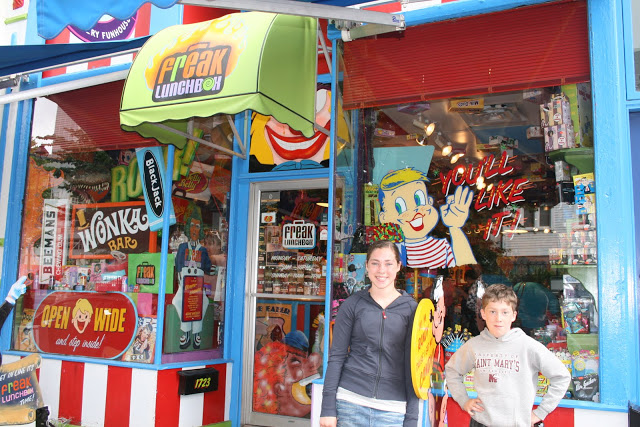 My kids love, love, love it here. Look at the inside…the candy glued to the ceiling….cool!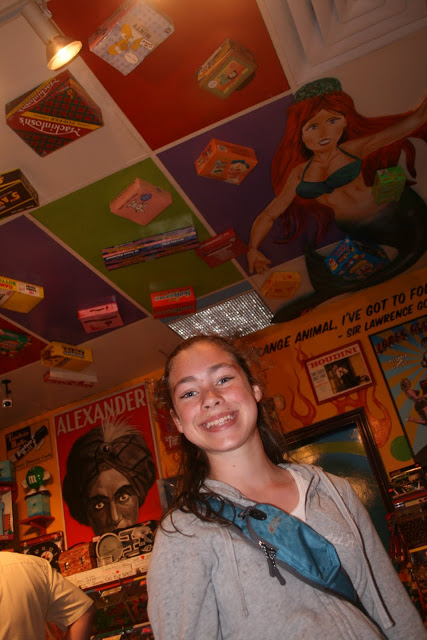 Inside is an amazing riot of colour and pattern that goes perfectly with the "kid in the candy store" adventure.
I am not sure which is more fun…choosing candy or just looking around.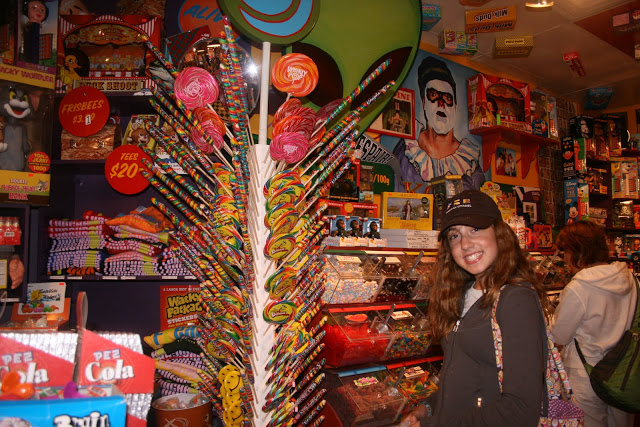 We always make sure that a visit to a candy store is part of our summer fun!