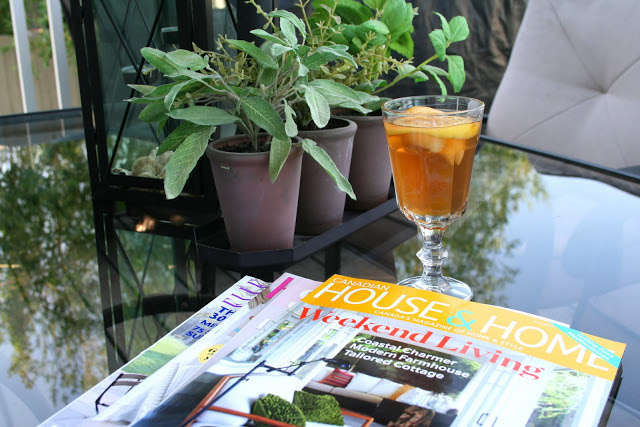 I accomplished lots of cleaning/organizing this weekend. And when I was done, I treated myself to this…..(above).
My boys were away at a hockey tournament this weekend….so the house was super quiet.
Hunter, like the good girl that she is, has been studying all weekend for her final exams coming up.
I took the opportunity to get down and dirty with some things on my 'to-do' list. I cleaned out the big closet by the front door. I cleaned/re-organized the storage/laundry room. Took a load of stuff to Goodwill. Cleaned out a full bag of trash from these areas. It felt so good to have these tasks crossed off my list. We are having lots of visitors this summer, and I want the house to be neat & tidy in every nook & cranny.
I just have a few areas left to work on. And I am patiently waiting for my peonies to bloom.. Don't you love productive weekend time?