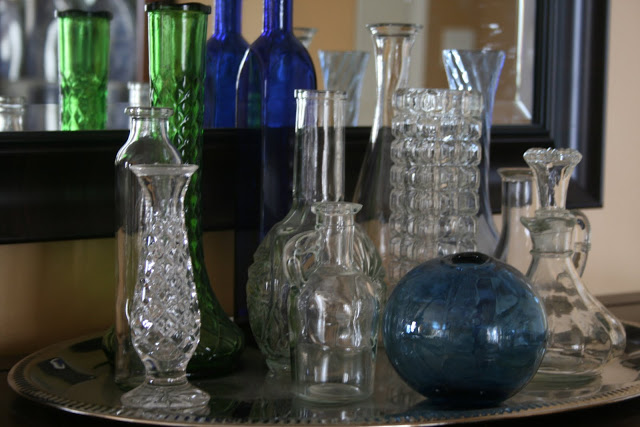 While doing some cleaning for Spring, I have been changing up my 'tablescapes' a little.
It's so fun to do this every once in awhile.
This is a collection of little bottles on top of the martini bar.
I collected them from Goodwill. I paid 99 cents each.
I love a cheap thrill, what can I say?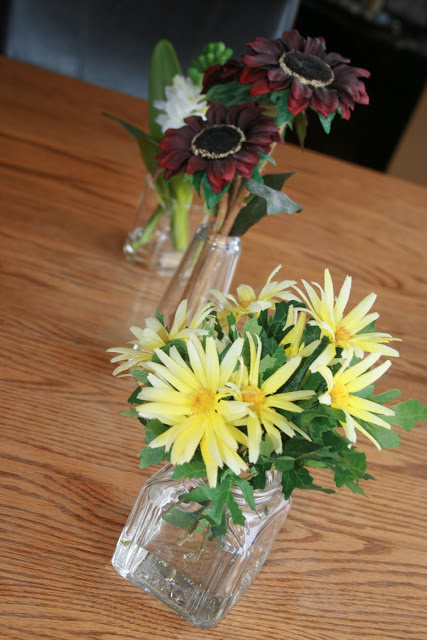 Something a little fresh for the dining table.
Wish I could say they are real.
But Homesense has wonderful little pieces like this.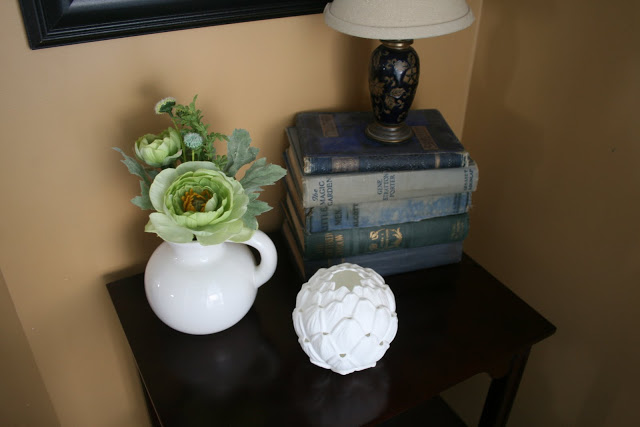 The little table by the front door.
I just 'shopped' the house for these things.
A pile of vintage books that belonged to my Grandmother.
A mini lamp my Mom purchased for my kitchen years ago.
An artichoke tealight from Anthro.
A white pitcher from Homesense with some flowers.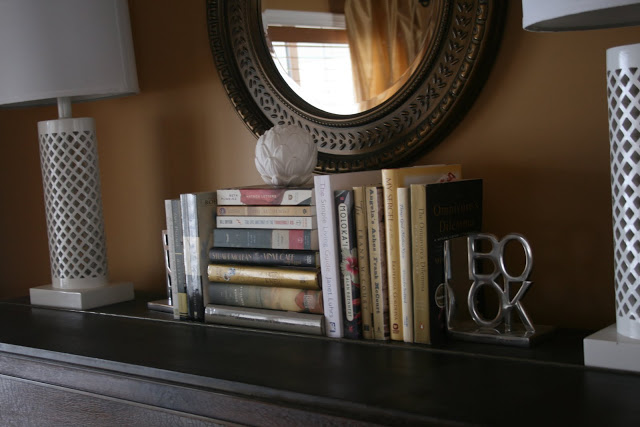 I find making the top of the piano look interesting my biggest challenge.
For now, just another arrangement of books.
Another artichoke tealight from Anthro.
Have I mentioned that I am on the bandwagon that loves Anthro?
I think the mirror needs to be painted white.
Another project for my to do list!