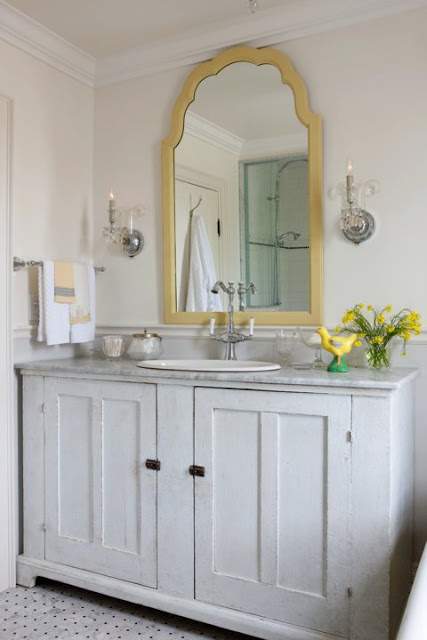 Sarah Richardson.
LOVE her.
She was recently a guest at a home show in my city.
I had to go see her and see her I did.
She was a wonderfully dynamic speaker and every bit as fun
as she seems on tv, even without that sidekick Tommy.
One of my favorite things about Spring is looking forward to a new season of Sarah's House.
These are some of the rooms in the new season.
Love the sophisticated touches of yellow in this bathroom.
Sarah's rooms are always so colourful.
But if you look closely, you will see that her backgrounds are mostly neutral.
She adds colour with fabrics, furniture and accessories.
Her 'jumping off point' for the bathroom was the yellow fabric used in the drapes.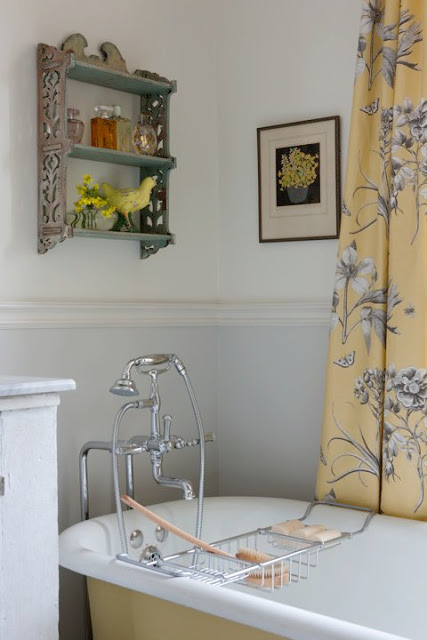 This is a tablescape from the entry/mudroom.
Sarah is a master at creating the most charming vignettes.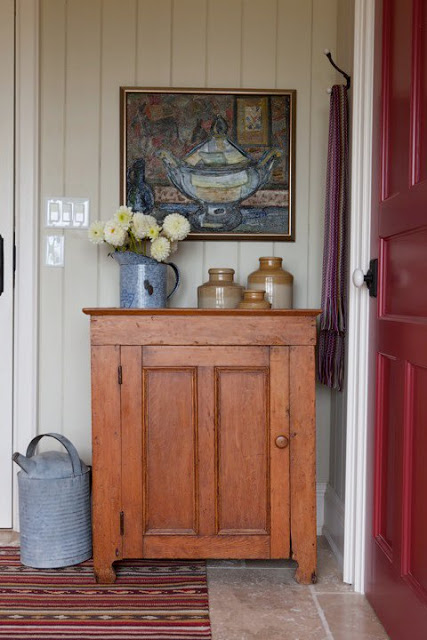 This is one of the upstairs bedrooms.
I absolutely adore the colour palette.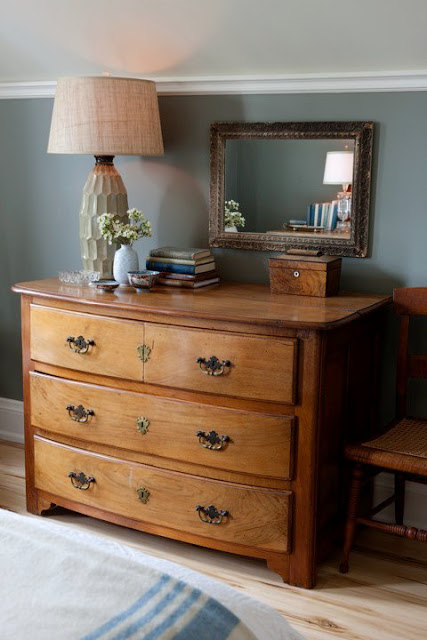 The headboard fabric was the 'jumping off point' for the colors in this room
I love the chandelier.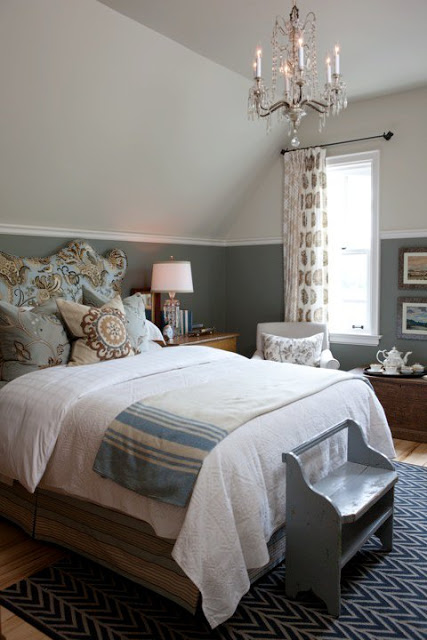 To me, this room is the perfect blend of lovely and comfort.
I really need a chandy for my bedroom.
It's the next thing on my list.