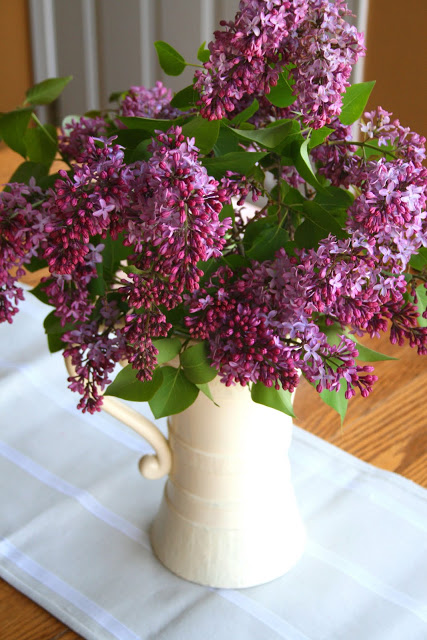 You can admire the lilacs that grow in your yard.
And wish that you had a pretty white pitcher to put them in.
But wait.
You do have a pitcher.
It's just not white.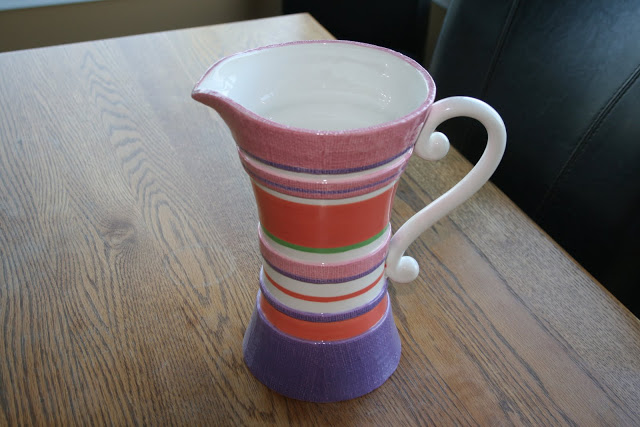 But with a can of spray paint….you can make it white.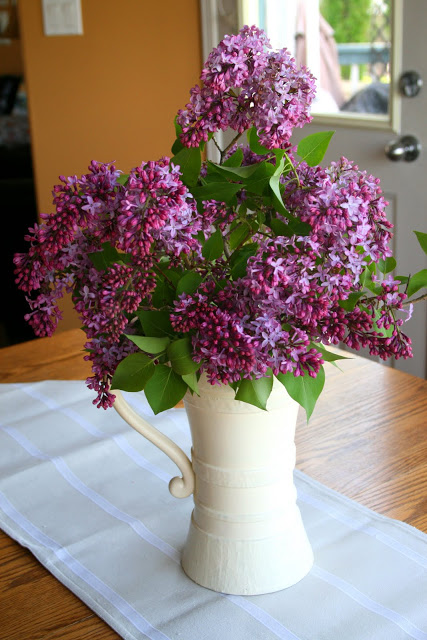 I love my 'new' pitcher.
It's just the perfect place for pretty flowers.
You can tackle a project like this in a few easy steps:
Choose your makeover object.
Pick your spray paint. There are lots of colours to choose from.
Take your object into a well ventilated place to spray. I use my garage…I lay down some newspapers so I don't leave spray marks on the floor.
Spray paint your object following directions on the can. You will mostly likely need to do 2-3 coats with light sprays. If you spray too heavy….you will get drips.
Let your object dry.
You are done!
I am linking up this post to: