It always amazes me how I can watch each episode of Sarah's House faithfully each week,
and how there are still beautiful details that the 30 minute show doesn't capture.
Like this staircase.
We never saw it in the show.
But here it is.
I have seen numbered staircases before, but it looks like there is a painted runner
in addition to flea market style numbers on each riser.
It really adds some great character to what could be a lacklustre staircase.
But there is never lacklustre with Sarah.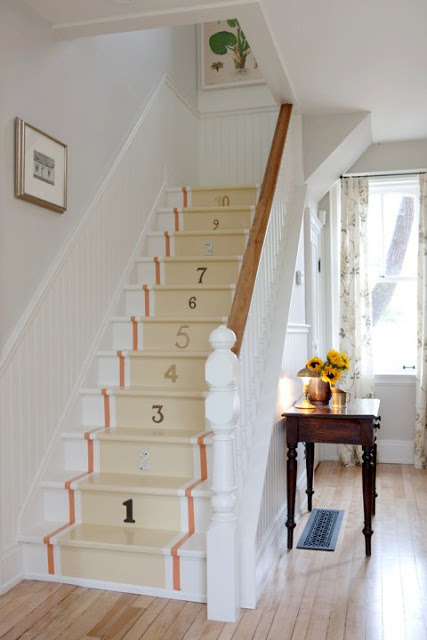 Another little corner of the kitchen that we didn't get to see in detail on the show.
Here appears a beverage centre and a baking centre.
Sarah has tackled the use of space around low hung windows with practicality.
I love this view of the kitchen.
It shows how Sarah has made every square inch of the kitchen functional.
Love the farmhouse sink.
The big stove to put out the big meals you expect at a farm.
The island that can serve as a buffet for entertaining.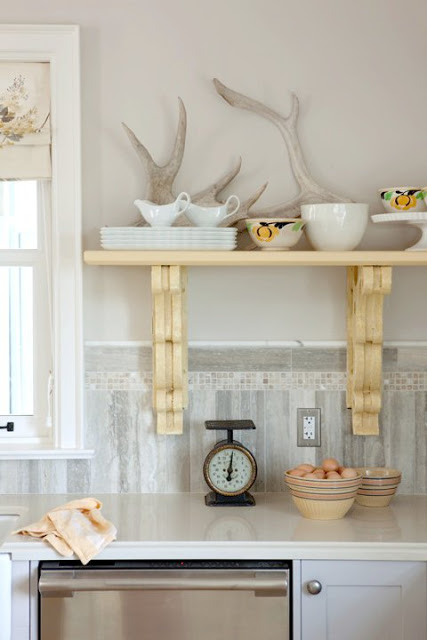 Another beautiful vignette.
I would love to cook in this kitchen.
It is so bright, functional & cheery.
I think this kitchen would reform this late sleeper into a morning person.