Intriguing isn't it?
Skinny Legs & Cowgirls.
Such an interesting and fun phrase.
It's a resturant…themed after some old giddy up Cowgirl inspirations taken from a novel.
Super fun. Super chic.
A great watering hole, so to speak.
Some girlfriends & I finally ventured to this place for lunch.
It did not dissapoint.
Except on one point….I did not leave with skinny legs.
Dang it.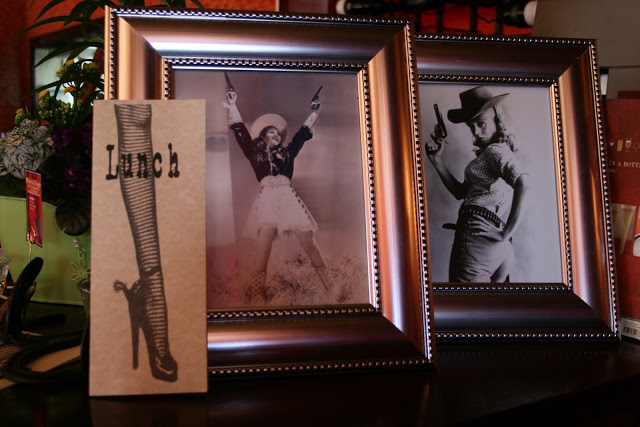 This place features mostly organic meat & produce.
And a few fish dishes to round out the menu.
We started with 2lbs. of PEI mussels.
And 2 of us being from the Maritimes, we know our mussels.
They were truly delicious…cooked just right in a wine & tomato broth,
With bread for sopping up that broth left in the dish.
And on one's chin.
Next came chicken in a mushroom cream sauce..with risotto.
And a salad.
It was so very juicy & tasty.
No ladies' lunch would be complete without chocolate.
We shared a delightful chocolate mousse pie.
We can't wait to whoop it up again at this place.
It was totally a 'happy trails' experience.