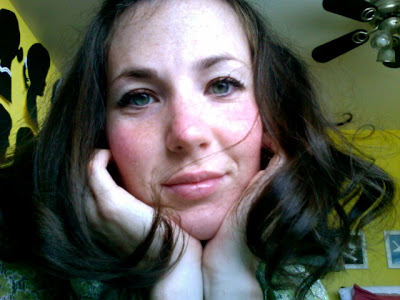 Meet Stephanie Aurora Clark Nielson. She is lovely. A wonderful wife and mother of four. Also a talented blogger who writes the "nienie dialogues". She wrote about the joys of being a mother, wife, and keeper of the home. It was amazing stuff to read….and was, and still is, one of my favorite blogs. Nie lived in Arizona with her family….a happy life.
August 16, 2008 is a day that all of us nie nie dialogue readers will NEVER forget. Nie and her husband Christian were in a plane crash while on a short day trip to New Mexico. All 3 occupants of the plane were seriously injured. Friend and pilot, Doug Kinneard, died the next day of his injuries. Christian and Stephenie both clung to life with severe burns over much of their bodies. The reports were not good. Stephenie suffered burns over more than 80% of her body, and was not expected to live. Her four small children were taken to Utah to live with her sisters. Nie's sister, Courtney, kept us blog readers updated as to her condition. Stephanie was in a medically induced coma for months while burn unit experts worked away at repairing her body with skin grafts. All of us nie readers prayed and the blog community went to work with fundraisers to help the Nielson Family. And slowly, progress was made. Nie woke from her coma in November. She was moved by air ambulance to Utah to be near her family in December. She learned to walk again. In January she came home to her family. She started blogging again on January 16, 2009…exactly 5 months after the accident. She has worked hard to overcome body pain, regain the use of her limbs and to reclaim her role as keeper of the home. And slowly, she is regaining her life. Her biggest struggle lately has been dealing with her new appearance. She recently shared this picture with her blog readers…the first time we have 'seen' her since the accident.
I think she is more beautiful than ever.
She has made amazing progress and in my heart, I cheer for her every day.
I read with joy as Nie wrote about the happiness of making school lunches for her girls as they started a new school year this week. Something so mundane a chore as the making of school lunches, which all of us mothers bemoan at times,……. brings Nie great joy….because she is here.
She has walked through the fire. She has lived to tell the tale.
She is living, breathing and taking care of her family. And she is keeper of my heart for her courage.