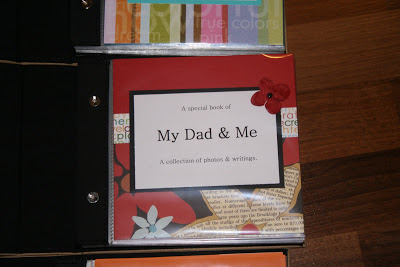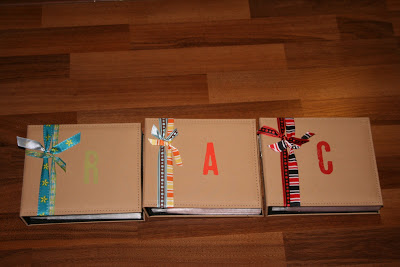 This blog has been neglected for some time. What have I been doing? Living life. The winter also gets crazy busy in our household with skating season and hockey season in full tilt. Competition season for skating starts in January and we have been to Calgary, Regina and Toronto.
We had some sad news in our skating community in October. Our club president, who also co-manages 2 teams, had the awful news that her husband was diagnosed with terminal cancer and he had weeks/months to live. This affected many in our club for different reasons. They have 3 children and their middle daughter has skated with Hunter for the last 2 years. I immediately offered my assistance and support. I was asked to fill in for her as co-manager and travel with the teams. Because they live not far from us, I also drove C to pratice twice a week every week. I delivered baking, meals, coffee and whatever I could to help. Me, being the passionate scrapbooker I am, kept thinking of making a scrapbook for each of their 3 children. Every time I thought about doing it, I cried. I cried because I could only imagine myself in her shoes….losing my husband far too early and my children losing their father…the youngest being Tyler's age and losing his Dad. After I managed to get over this emotional hurtle a bit, I summoned the courage to go ahead and make scrapbooks for each of these 3 children in early December. I chose a color scheme for each child based on their favorite color and I made a book based on Dad and his relationship with each child. I called each book, "My Dad & Me" and led them thru the book with interview style questions that pictures could be added to later. For example, 'My Dad's favorite childhood memory is….". I was fortunate to have Coach come to help me with this project which took about 4 full days to complete from beginning to end.
Next, came the hurtle of delivering the scrapbooks. I was a little scared because I was not sure what the reaction would be. I had nothing to fear because they were so grateful and touched. The most rewarding part was that they used the scrapbooks as a therapeutic exercise with Dad to help them discuss real and meaningful things with Dad, and completed the scrapbooks with Dad before his death. Dad had approximately 3 months from diagnosis to death.
All of this was very hard on Hunter and I. Hunter, especially, was very affected by her friend losing her Dad. Our trip to Regina was extremely difficult. We had to pick up C to catch the club bus at 6 am one wintery, snowy morning for our 4 day trip to Regina. Hunter and I stood in the entry way of the house while she said 'goodbye' to her Dad. This was one of the saddest things I have ever witnessed and it took all my strength not to cry. Dad had told his daughter that he wanted her to go skate this competition….he did not want her to stay home. He died a few hours after our bus to Regina left and I kept this secret (as Mom & Dad wished) all weekend until the final skate was finished.
I hope the scrapbooks will become a tangible reminder of the love & memories they shared with their Dad.