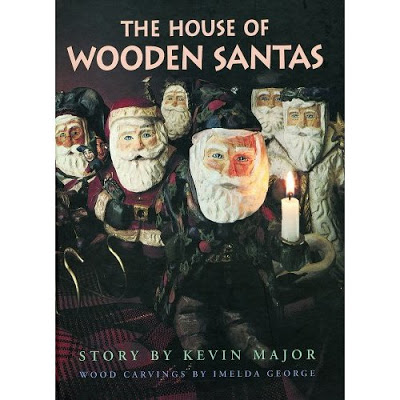 So many wonderful things on my mind this morning.
December brings many wonderful things that start happening around our house~our family traditions~ to help us celebrate the holidays.
I am starting to make a list of the traditions/little things/big things/outings/adventures I want to make sure we have the chance to experience as a family this year. Some are old (the beauty of traditions) and some are new.
I'll be adding to this as I think of additional old + new:
the kids having matching Christmas pyjamas to wear for the season.
decorating in my preferred palatte of blue, white & silver, which never gets "old" to me.
placing a basket of all of our favorite Christmas books by the fireplace in the living room to read here and there when we have a chance. Our basket is positively bursting with each child's collection numbering well into the double digits…..
making Christmas cards and gifts for teachers at school, skating coaches, etc. This year we are making pretzel hugs to go along with tins of tea.
making a gingerbread house from a kit.
getting out our collection of Christmas movies to watch with popcorn & hot chocolate. The favorites are Elf, Arthur's Christmas and A Charlie Brown Christmas.
Lighting a candle each night in December as we read together the 24 chapters of "The House of Wooden Santas". This is a wonderful book about love and celebrating the true spirit of Christmas. Hunter has had this book for about 8 years. We bought a copy for Tyler when he was a baby. I showed this book to Hunter's grade 6 teacher and she loved it so much that she is reading it to Hunter's class throughout December as well.This book is an absolute treasure. No matter how busy life gets in this crazy time of year, the kids and I sit down every evening and read one chapter of this wonderful Advent-style book. The book's amazing artwork is real-life pictures of carved wooden Santas by an artist in Cape Breton. Each Santa represents a gift or value related to the true spirit of Christmas.
Getting together with a special person to make Christmas goodies….either my Mom or Nicole.
sending Christmas cards to friends and family that we don't have a chance to see/visit during the course of the year with our family letter and Christmas photo of the kids.
going for a drive after supper in our pyjamas to look at Christmas lights with a stop for hot chocolate.
thinking of a service project to do together as a family……probably shopping for a child in need for the "Stuff a bus program" that is happening here locally.
making with our hands & hearts some special gifts for family members. Hunter has already made a gift for some special people in her life….and I have made 4 special projects as well, with many more in progress (dang my broken sewing machine!~).
The process of actually writing this out is a good one. I keep thinking of other things to add and it helps me focus. I love lists.
What's on your tradition list? Anything new you are adding this year?