With just a few short weeks of school left, our family will be getting ready to enjoy our favourite summer activity…camping! Every year we look forward to a few weeks of glorious camping in a beautiful provincial park where we swim, boat, and fish all day every day. A big part of our camping trips are water sports and we try to get out for a few hours every day. My teenage son, in particular, loves to perfect his wake-boarding skills. Unfortunately, he inherited my fair skin so he burns very easily in the sun. Therefore, it is vital that we have proper sun protection to prevent painful sunburns!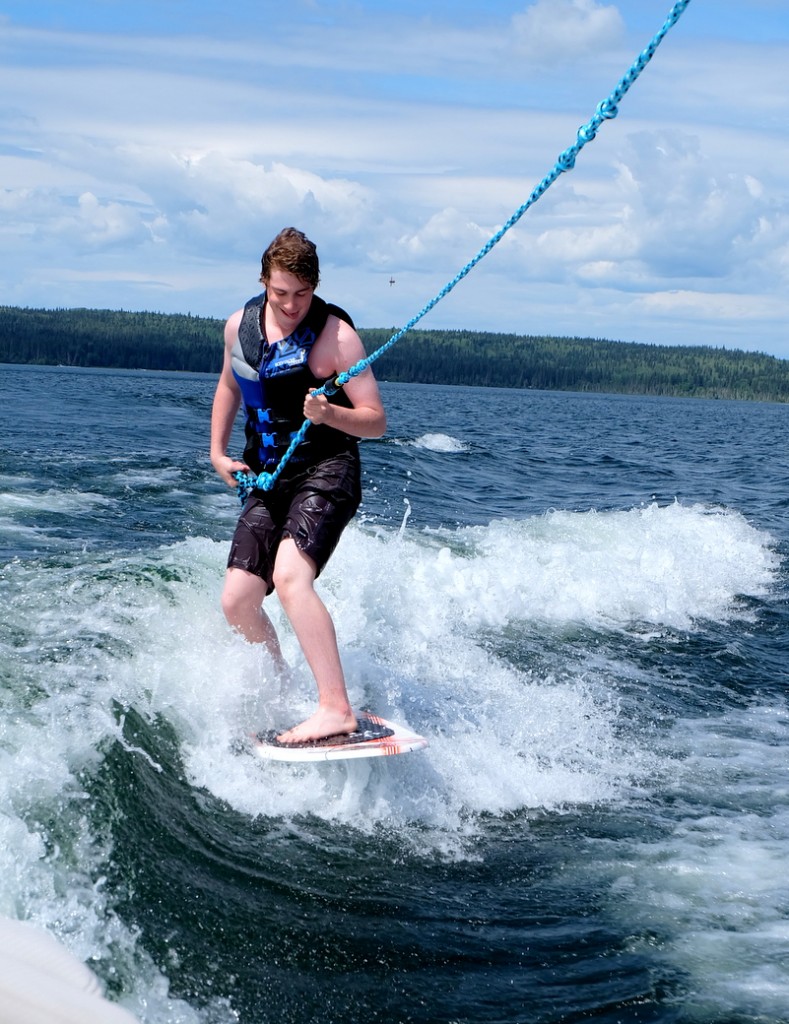 One thing I am never sure of is how much sunscreen to apply and what SPF level to buy. I want to make sure that we have the best protection possible to not only protect our skin from harmful sun damage, but so that we don't miss any time on the water because of a painful sunburn. My fair and freckly boy can look like a lobster very fast if he is not careful in applying sunscreen!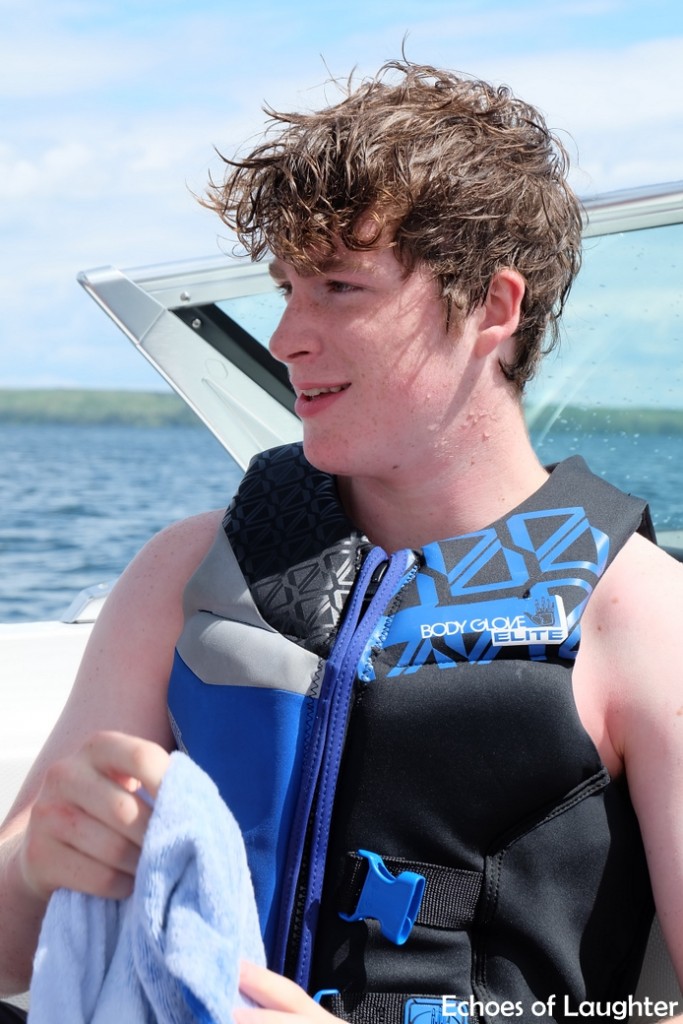 This year, Banana Boat® has teamed up with Walmart to create a great online tool to help families choose the right type of sunscreen based on skin colour and activity! This tool takes just seconds to use and is so helpful to families who aren't sure what kind of sun protection to use or how often and how much to apply. I used the tool myself and it gives me confidence that we are choosing the right Banana Boat® product for maximum sun protection. This tool helped us to determine that Banana Boat® Sport Performance Sunscreen SPF 50 Lotion was the best protection for my son and I (with very fair skin) as it provides water resistant protection for our water & summer activities! It's advanced technology helps prevent sunburn and skin damage while providing quick absorption without a greasy feel. So no matter what your water sport, this sunscreen lotion is a teammate you can count on. As a rule of thumb, it is recommended that 1 ounce of sunscreen be re-applied every 2 hours when spending time outdoors. 58% of sun care users misuse sunscreen by failing to reapply every 2 hours.

Now is a great time to head to your local Walmart to stock up on Banana Boat® sunscreen for the summer! You will also find value bundles that will help the family budget go further and is a value which you won't find in other stores!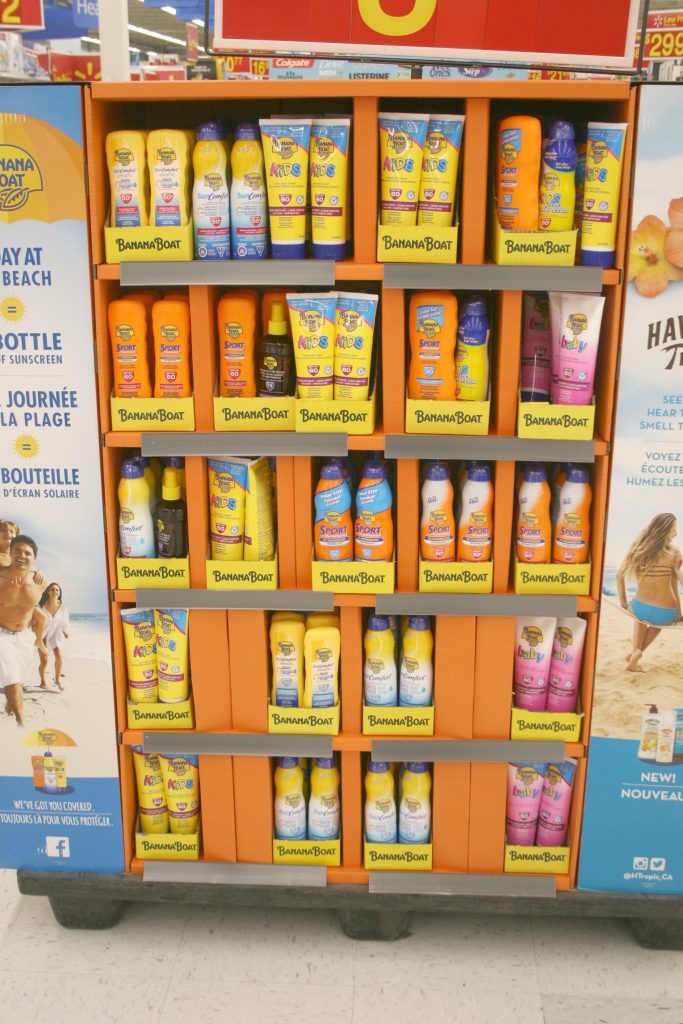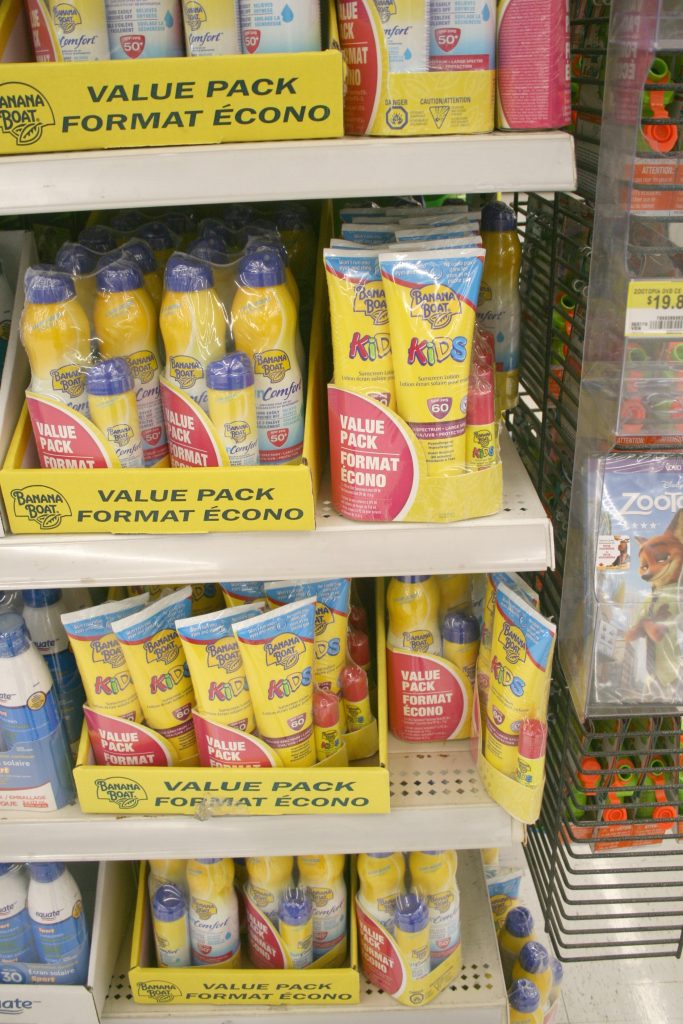 No matter what adventure you have planned this summer, Banana Boat® will have you covered! Be sure sure to follow the conversation by following #SunReadyFunReady on Twitter & Facebook and be sure to tell your family and friends about this fun and easy-to-use online tool!
Giveaway for $100 Gift Card!
Banana Boat® would like to give one lucky reader a $100 gift card to help stock on all their sun care needs for the summer! To ENTER, visit the Banana Boat Tool HERE to see what kind of sunscreen is recommended for your summer activities! Please share in the comments below what kind of sunscreen is recommended for your activity. Please see complete Contest Rules HERE.
Disclosure: This post was sponsored by Walmart & Banana Boat®. Our family has used Banana Boat® sun care products for years. All opinions are my own.