Have you ever tried a smoothie made with coconut milk? To be honest, I have never thought of putting coconut milk in a smoothie before I started playing around with this recipe. Now I have discovered that I LOVE coconut milk in smoothies…it is the bomb! Coconut milk makes a smoothie taste creamy, rich and delicious. This recipe for a Strawberry Banana Coconut Milk Breakfast Smoothie has fresh fruit, Blue Dragon Coconut Milk, no added sugar and is suitable for vegans and vegetarians. This fast & easy smoothie makes a nutritious breakfast or snack and you can substitute any fresh fruit for the strawberry and bananas. With back to school season upon us, it doesn't get any easier this quick and delicious-tasting breakfast for busy moms and kids on-the-go.This smoothie was a hit with my whole family and I found it so re-freshing for a mid-afternoon snack as well.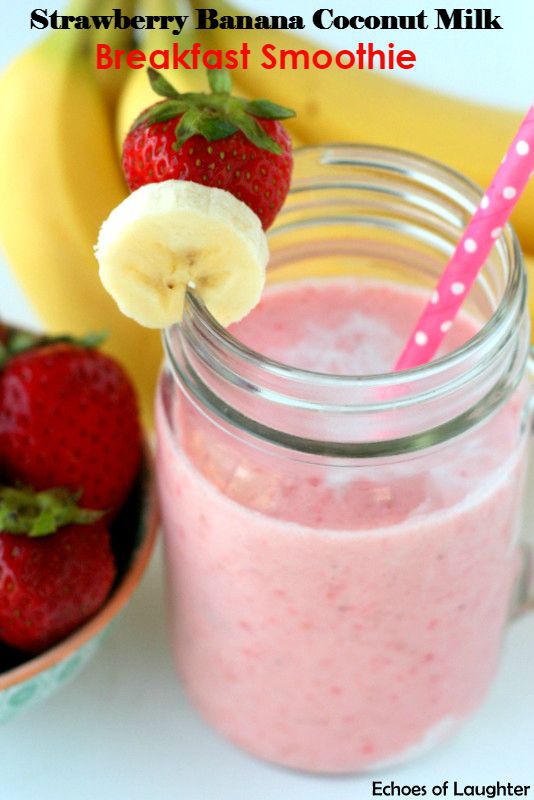 Here is everything needed to make this smoothie….1 cup of ice, 4-5 strawberries, 1/2 banana and 1/2 cup of coconut milk. Feel free to substitute the bananas and strawberries with equal amounts of other fresh fruit depending on what you have on hand and individual preferences. Then blend away in a blender or smoothie maker. This recipe makes one serving, but is easy enough to double or triple if serving more hungry tummies! What surprised me most about this recipe is how no other sweetener, other than fresh fruit, is needed.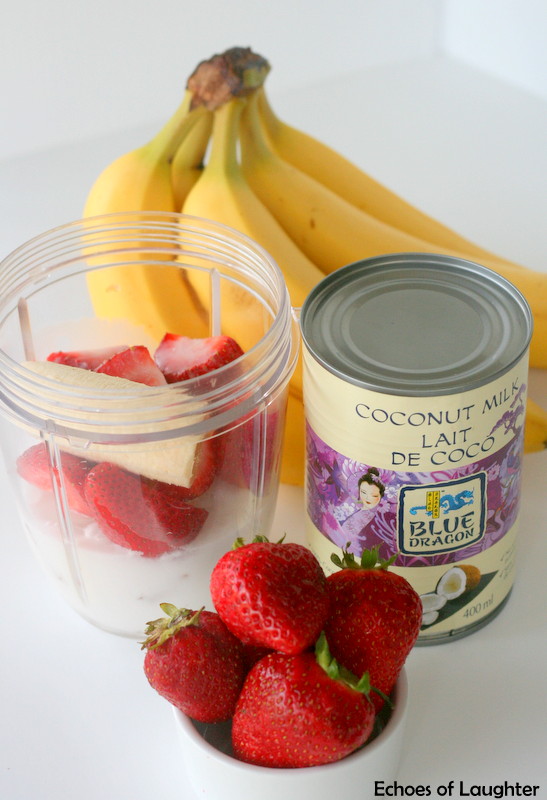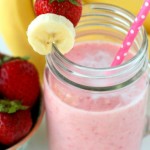 Strawberry Banana Coconut Milk Smoothie
2015-09-01 02:44:00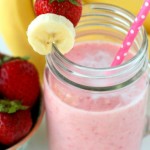 A fast & delicious fresh fruit and coconut milk smoothie.
Nutrition Facts
Amount Per Serving
* Percent Daily Values are based on a 2,000 calorie diet. Your Daily Values may be higher or lower depending on your calorie needs.
Ingredients
1 cup of ice
4-5 strawberries, washed and stem removed
1/2 banana
1/2 cup Blue Dragon Coconut Milk
Instructions
1. Add all ingredients to a blender.
2. Blend until smooth and serve.
Garnish with fresh fruit if desired.
Echoes of Laughter https://echoesoflaughter.ca/
With just 3 ingredients and 5 minutes of time, you really cannot go wrong with this amazing smoothie recipe. It's delicious & refreshing and perfect for busy families on the go!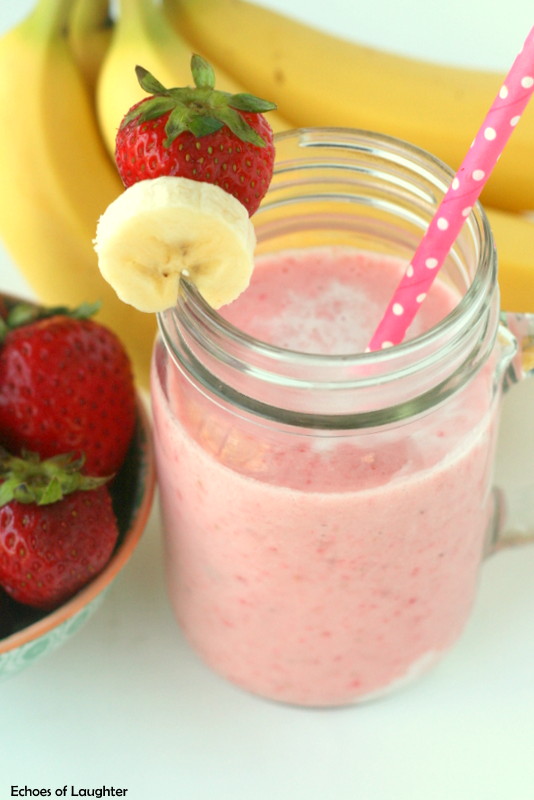 Here are some other delicious recipes made with Coconut Milk:
Coconut Pudding with Tropical Fruit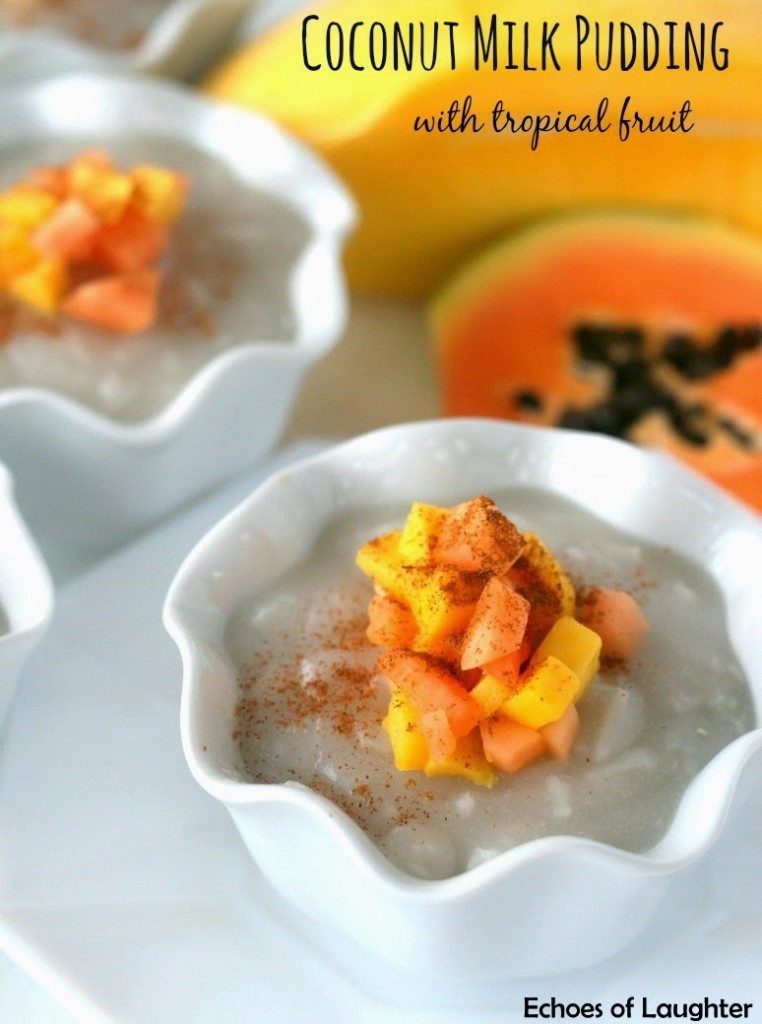 Creamy Coconut Vegetable Curry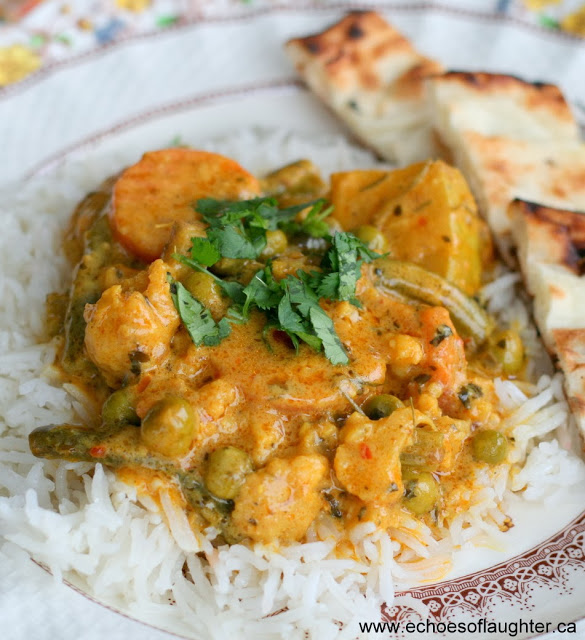 Looking for more delicious and easy recipes? Visit the recipe collection at Blue Dragon and be sure to check out the Bamboo Room Blog for inspiring posts on travel and more recipes. Or you can follow them here:
Disclosure: I am part of the Blue Dragon Canada ambassador program and I receive special perks as part of my affiliation with this group. The opinions on this blog are my own.