When looking for Father's Day gifts, I often find it hard to find something that is special & unique for my husband as he is not one for fancy or expensive things. However, he is a true outdoors man and every summer he looks forward to getting away to camp & fish and be in the fresh air. So when I found these beautiful wood watches by Jord, I thought they were absolutely perfect for my husband with his love of the out doors and nature. I chose this gorgeous Sully watch for him in green and it arrived in a beautiful box those spoke to the lovely wood inside.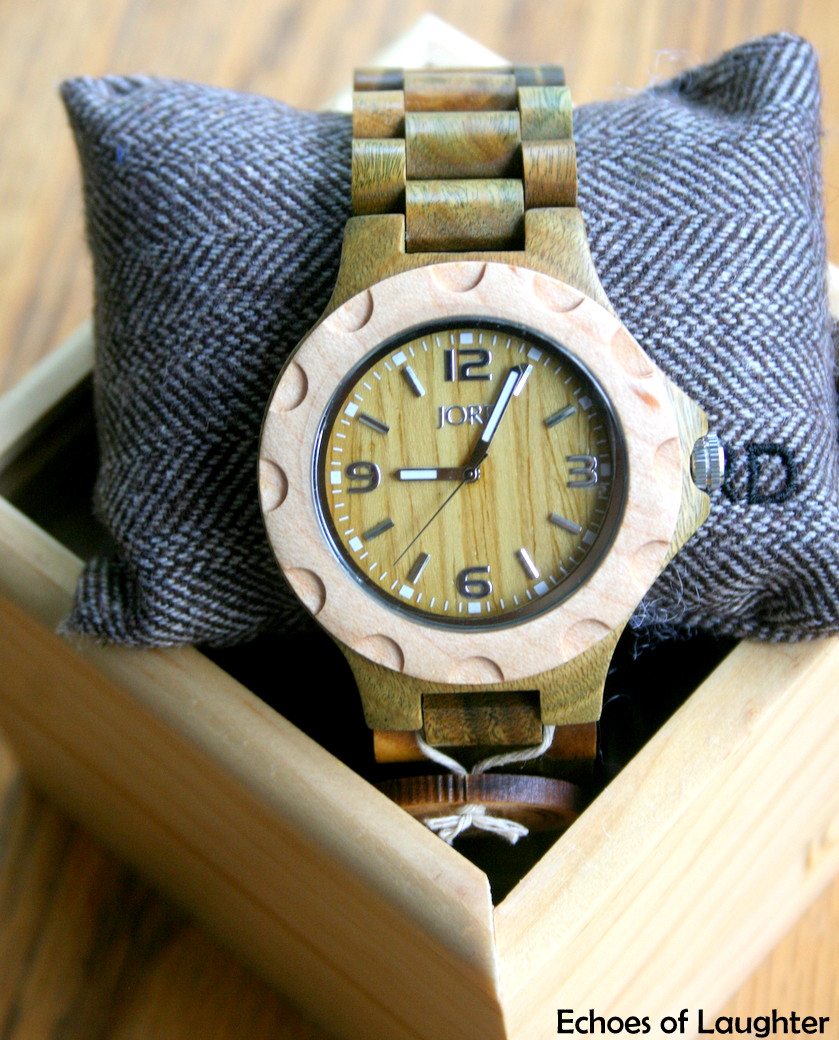 "JORD watches are designed to take people back to nature and away from today's metal & rubber. We want to challenge the norm by making unique time pieces as a focal point for everyday fashion."
These watches ARE unique, by using diverse woods with varying grains and colours from around the world and each is distinct. These aren't a generic big box store purchase but their price tag doesn't reflect that. My husband loves the lightweight and smooth feel of the wood on his wrist, and one thing that we did not expect is how good it smells too! Jord watches can also be ordered to fit any wrist size…simply measure the wrist and match up with the sizing chart on the website.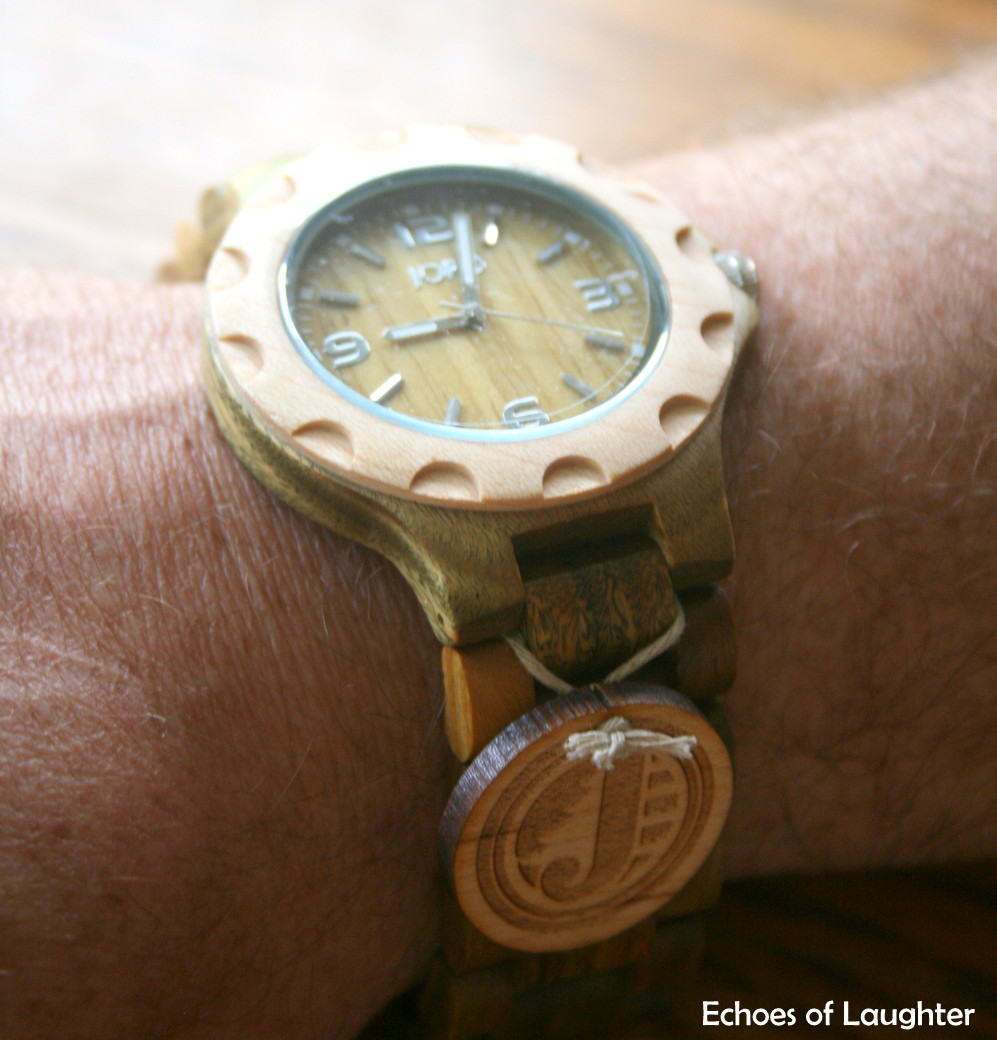 Each watch is handmade and this is apparent in the quality of workmanship and detail of the watch my husband received. It simply feels different; it's rich wood gives it a warm texture on the wrist. There are many styles & colours to choose from for both men & women. Here are just a few of what you will find:
Ely is the complement to our Fieldcrest series, produced using a slightly smaller dial and band, with the addition of a date display. The simplicity of this design accentuates the intricacy of the wood grain. The Ely is understated and effortless.

The Sully series marries complimentary and contrasting woods giving a vivid and varied tonal effect that can only be achieved when constructing a wood timepiece. The large face numbers and cut out bezel add playfulness to an otherwise classically styled timepiece.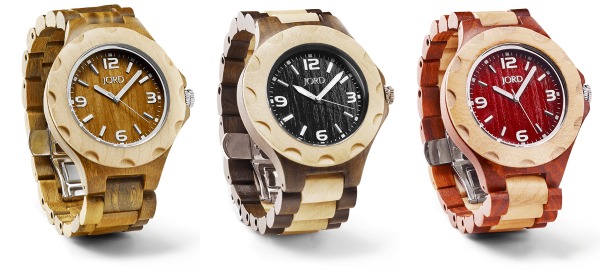 The Fieldcrest Series is produced in a classic midsize. The monochromatic wood face, bezel, and strap serve to showcase the intricacy of the wood grain. Designed to be androgynous, the attitude of the wearer is the final elemental design to this timepiece.

Ordering from Jord is simple and this watch arrived in a lovely wooden box very quickly. All of Jord watches are warranted to the original purchaser to be free from defects in material or workmanship at the time of delivery for a period of 12 months.
My husband couldn't be happier with his unique wood watch from Jord. He has worn it to work already and received lots of compliments around the office on it's trendy styling and unique look. The kids and I were so pleased that we were able to find him something that was truly special and that he loved and put on right away!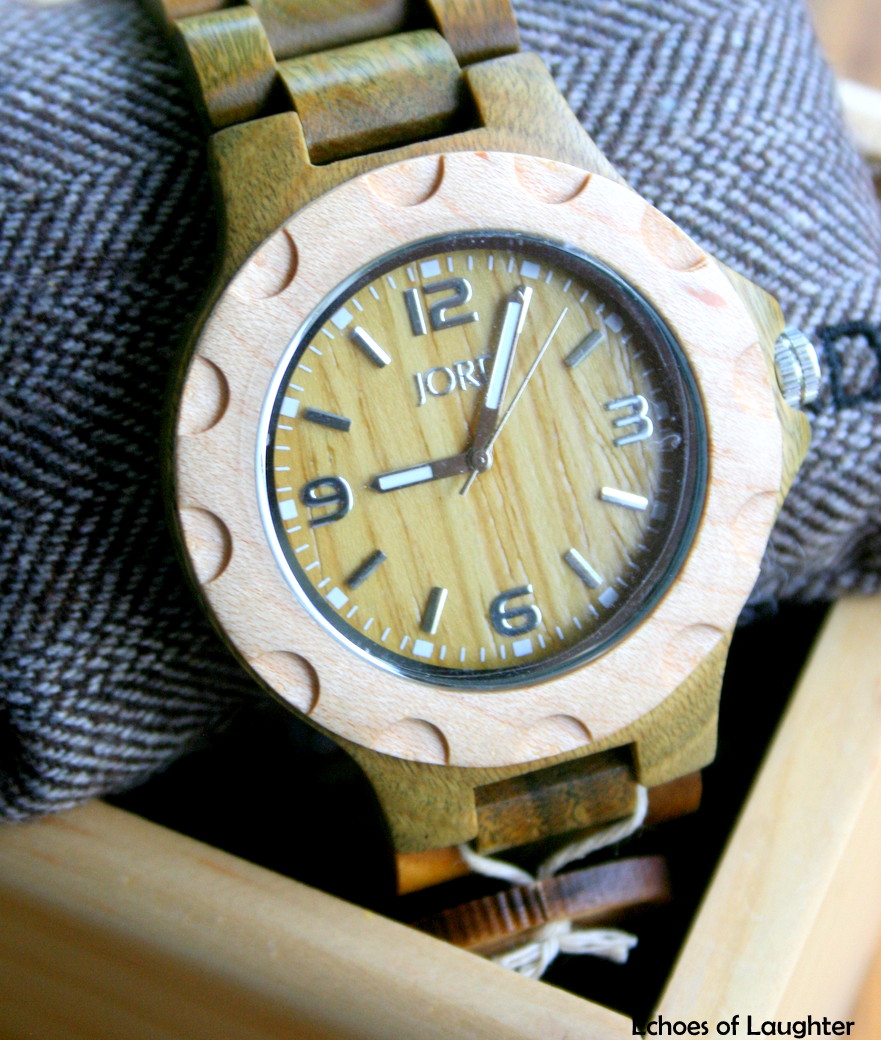 To see more beautiful wood watches, please connect with the folks at Jord on their website, Facebook or Twitter.
Disclosure: This post was generously sponsored by Jord. However, as always, I only partner with brands that we use and love in my own home. All opinions are 100% my honest opinions.